Ex-Modern Warfare man Bowling on why he didn't join Respawn
UPDATE: Announces next-gen zombie game for 2015 launch.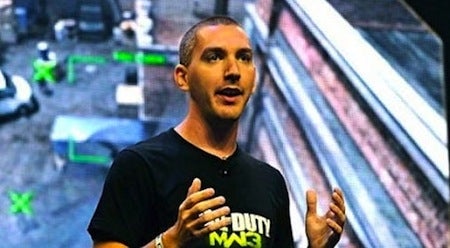 UPDATE: That was quick. Bowling has just gone and announced Robotoki's first title. According to the Game Informer reveal, it's a zombie title called Human Element which puts the focus squarely on survival.
It's currently in development for next-gen consoles, PC, smartphones and tablets, ahead of a planned 2015 launch. Yes, 2015. See below for the first piece of art.
ORIGINAL STORY: Former Modern Warfare community man Robert Bowling has revealed why he chose not to join the exodus to former bosses Zampella and West's new outfit Respawn following his departure from Infinity Ward earlier this year.
Speaking in an interview with Venturebeat, he explained that he wanted to start afresh and create something new.
"[Zampella and the Respawn Entertainment crew] were my role models, friends, and partners for many, many years," he said.
"However, for me, it felt important to strike out and really create something completely different that I felt no one else was doing yet. That takes a lot of risk and a true creative clean slate, which Robotoki has allowed me to accomplish."
Bowling also offered a few hints as to what his new indie studio Robotoki is working on, insisting it won't necessarily be a shooter.
"We're focused on building a world, and a world is made of up a variety of people, styles, and identities," he said.
"If you want to be that action-focused 'shooter guy,' that's fantastic. However, we believe a world that is made up of a variety of skill sets and styles is far more interesting than a world full of just gun-toting soldiers. [We want to explore that] world of conflicting player types, especially when they all share a common goal."
He's expected to show off more of the game at E3 next week.