Ex-HMV staff hijack company Twitter account as 190 employees are laid off
"We're tweeting live from HR where we're all being fired! Exciting!!"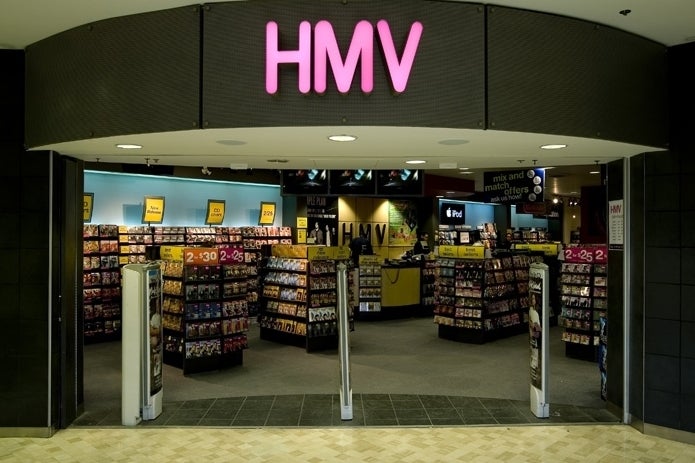 Roughly 190 HMV staff have been made redundant following the retailer's recent downfall into administration.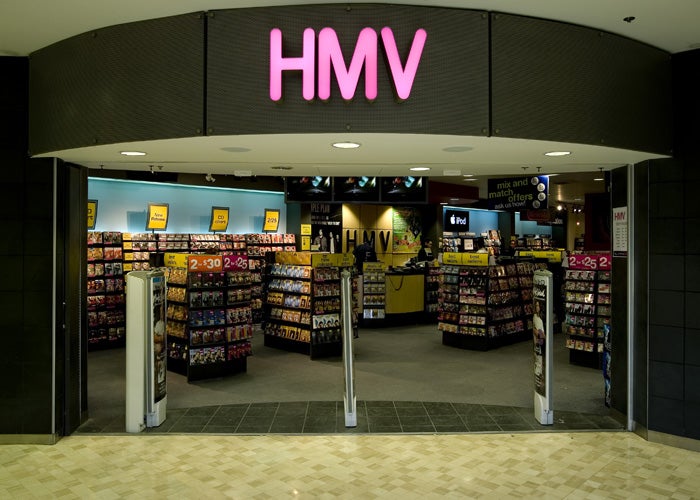 Administrator Deloitte said the redundancies affected people in head office and the distribution network. There haven't been any redundancies across the "retail network" - shops - and all stores are open and trading.
"Since our appointment as administrators over two weeks ago, we have been assessing the financial position of HMV. Following this review, a number of redundancies at the head office and distribution centres have been made," said Joint administrator Nick Edwards. "Although such decisions are always difficult, it is a necessary step in restructuring the business to enhance the prospects of securing its future as a going concern."
Amusingly, some of the recently laid off staff gained access to HMV's official Twitter account and posted the following angry messages about the company: [Editor's note: the following tweets have since been deleted, but we have pics of them via Twitter user @DarryIGU.]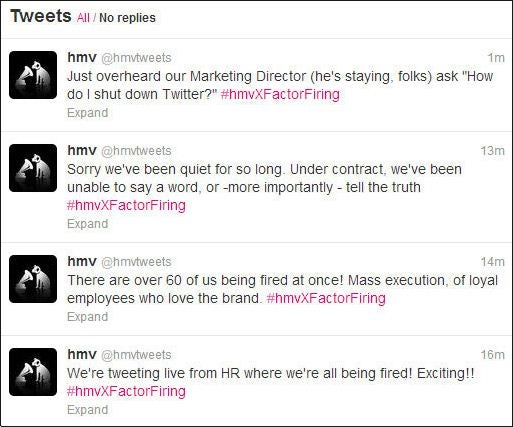 Following the "mass execution," restructuring specialist Hilco may be taking over the company as it's bought HMV's debt.
Regarding a potential sale, Edwards failed to mention Hilco and merely stated, "We have been very pleased with the level of interest in the business as a going concern, whilst the response from customers has demonstrated the demand to see HMV remain on the high street."