Evidence of new Sonic Racing game mounts
With Sumo Digital back at the wheel.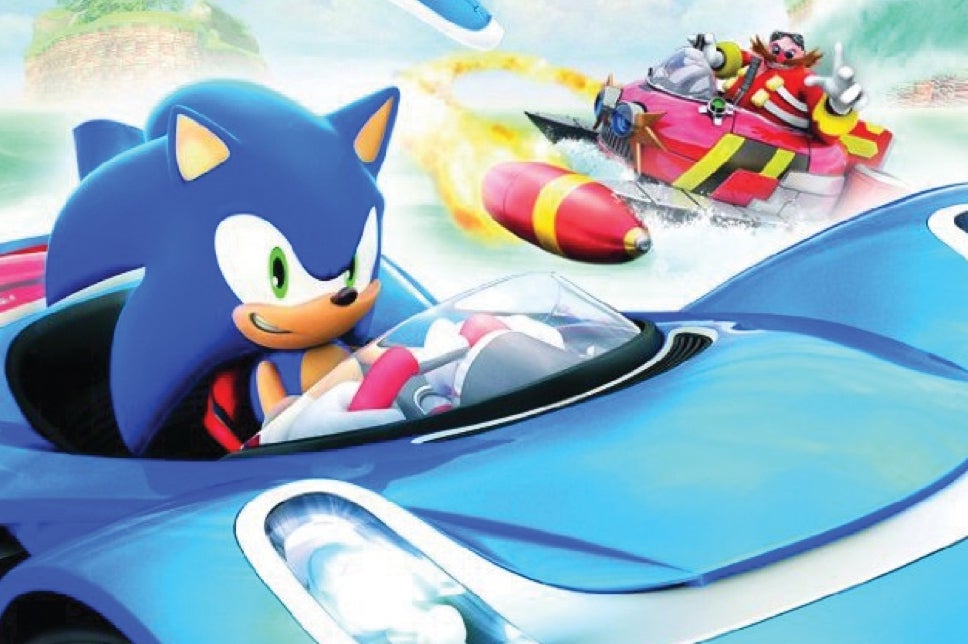 More evidence has emerged pointing to the possible release of a brand-new, Sumo Digital developed Sonic racing game later this year.
Speculation about a potential new entry in the fantastic Sonic All-Stars Racing series began last week when images of a slide, purportedly from an internal Sumo Digital presentation, appeared on Resetera. The slide made reference to an "unannounced karting game" based on an "established global IP".
Although the slide didn't explicitly mention Sega's iconic blue mascot, it was an easy connection to make given that Sumo's previous karting games - Sonic & Sega All-Stars Racing and Sonic All-Stars Racing Transformed - were based on the Sonic franchise.
However, Sega community manager Aaron Webber was quick to dismiss fan speculation, tweeting that he "saw rumors floating today about another SART game. Just wanted to confirm it's not a thing".
Hi guys – saw rumors floating today about another SART game. Just wanted to confirm it's not a thing!

— Aaron Webber (@RubyEclipse) January 30, 2018
And that might well have been enough to quash the Sonic All-Stars Racing rumours for good. Except that now, less that one week later, reports have surfaced that British toy maker Zappies - which was responsible for a number of official All-Stars Racing Transformed toys - has also confirmed the existence of new Sonic racing game.
As spotted by Sonicstadium.org, a Zappies representative - speaking at the Spielwarenmesse toy fair in Nuremberg - told German Sonic website Spindash.de that the company is working on a new toy line for an unannounced Sonic racing game, due this year.
It's far from official confirmation, of course, but it's hard not to pay attention when two separate sources start to point their fingers in the same direction.
As for Webber's earlier denial, fans have noted that it could easily be a spot of cheeky semantic misdirection - denying the existence of a new Sonic All-Stars Racing Transformed game when a new kart racer might well fall under a different name.
Sumo's first two Sonic karting games were great fun, and a lovely take on the classic Mario Kart formula. A new entry in the series - or a new, similarly styled game, at least - would be more than welcome. I've asked Sega for comment on the latest reports.