Eurogamer TV: The Best of E3
Top vids you might have missed.
Well, that's it for another year. We've had our moments of shock, awe, and the occasional cringe. But unless you spent all of last week sat in your pants and hitting F5 (it's in our contracts, alas), chances are you might not have caught up with the flurry of new video teasers and trailers unleashed during the LA showcase.
So, we've done the hard work for you and picked out the very best videos released this E3 for both the biggest games and the biggest surprises.
Sony
A solid if unspectacular showing from Team PlayStation in its conference - updated showings of big guns like Killzone 2 and LittleBigPlanet impressed, while first glimpses of God of War 3 and inFamous did enough to keep us salivating. Even if we are getting bored of just hearing about Home now. Here's our selection of the most impressive PS3-exclusive vids:
Resistance 2 - Entirely expected but still looking awesome, let's hope Insomniac's shooter impresses us a bit more than the original.
LittleBigPlanet - We had Tom gushing about Media Molecule's unique platform/social mashup over in LA this week. What's not to love?
inFamous - Sucker Punch's post-apocalyptic action-adventure wowed in the conference.
Killzone 2 - Continues to generate huge interest. Here's hoping it's at least better than the mediocre original.
MAG - Short for Massive Action Game, and promises to deliver just that in 2009 with support for 256 players among its unique promises.
God of War 3 - Precious little shown beyond this tasty teaser, but that doesn't make us any less excited by the return of gaming's angriest anti-hero.
Microsoft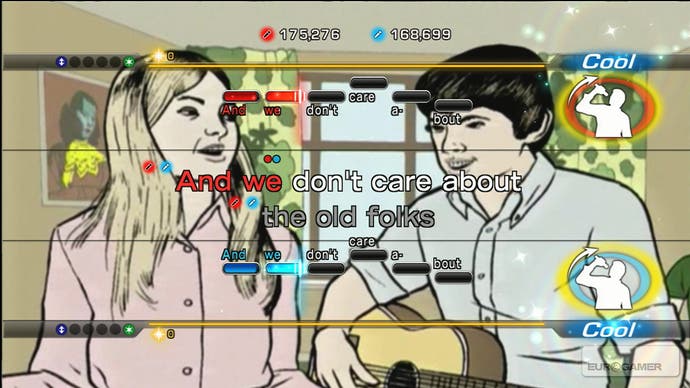 The consensus view is that the Xbox conference easily outperformed the far more banal offerings from Sony and Nintendo. And despite the Mii-too element of much of Microsoft's strategy, from avatars to Lips, there's no question the Final Fantasy XIII for 360 was the megaton moment of E3 2008. Here's the best 360-exclusive videos from the show:
Halo Wars - After the laughably clumsy handling of the Halo-unveiling-that-never-was, this was the only E3 glimpse for fans of Bungie's universe.
Banjo Kazooie: Nuts and Bolts - Huge expectations for the return of Rare's platforming duo, and on this evidence it's heading in an interesting direction.
Fable 2 - Backed by the typical ambitious claims of Molyneux, we'll know soon enough whether Lionhead has pulled it off.
Lips - Four years late, Microsoft finally gets its arse into gear with an answer to the massive SingStar series. You can warble over your own music.
Gears of War 2 - Speaks for itself, really. In a very low voice.
Nintendo
Ooh, the controversy. The forums have been swimming in hate at the House of Mario's apparent snubbing of its loyal fanbase in pursuit of the casual coin. Still, whether or not you cringed at the on-stage demo - and whether or not you consider it a 'game' - we were happy to sing to the tune of Wii Music. Our pick of the Wii-exclusives:
Best of the rest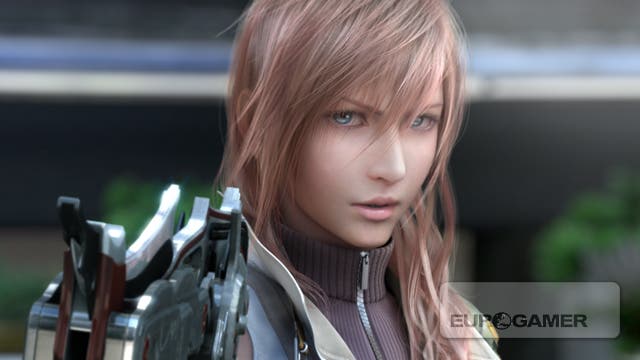 Partisan platform politics aside, some of the best titles on show this week are sharing the love across multiple formats. We'll leave you to argue which one they'll be best on:
The Eurogamer TV Show Specials
And if that's not enough to have your eyes come over all Total Recall, meaty EGTV specials, packed with exclusive footage and behind-the-scenes insight, as well as the standard unnecessary cleavage close-ups, are now showing:
The Eurogamer TV Show: Ubisoft Montreal Special - Prince of Persia, Far Cry 2 and Shaun White Snowboarding are all given a thorough probing with lashings of brand new footage, while EGTV goes in search of a certain Jade Raymond...
The Eurogamer TV Show: MotorStorm 2 Special (PS3) - Evolution Studios is readying its sequel to the fantastic off-road racer, and just ahead of E3 Eurogamer TV popped up to glamorous Runcorn to fiddle under the bonnet.
The Eurogamer TV Show: UFC 2009 in Vegas (PS3, 360) - Who says what goes in Vegas stays in Vegas? With the first UFC game in a while on the way from THQ, we take an in-depth look at the first reveal and current light heavyweight champ Forrest Griffin tells us all about his bent penis. Really.