Eurogamer.net Podcast #118: David Perry's Golden Yacht Edition
We pick apart the Sony Gaikai acquisition and talk Rezzed.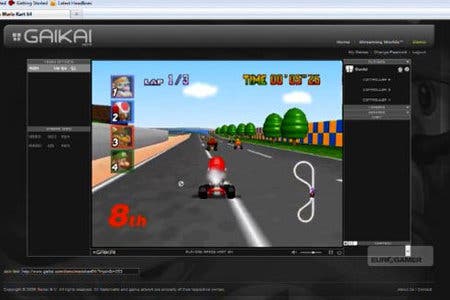 Welcome listener(s)! Or should I say streamer(s)? Sony will certainly be hoping you enjoy a bit of the old content streamage after splashing out $380 million to buy David Perry's cloud company Gaikai yesterday.
Inevitably we spend much of this week's podcast discussing the deal and its implication for gamers and the games industry. I'm joined by Eurogamer's Bertie Purchese and the Velvet Owl himself, Will Porter, to ramble through the ramifications.
What's Sony said it plans to do? What's the reaction been like from press and industry? What does this mean for OnLive? What are the challenges Sony faces trying to build Gaikai into the future of PlayStation? What about its TV business, phones, laptops and tablets? How tall is David Perry in real life and does he cheat at poker?
After all of that, we talk a bit to the Velvet Owl about Rezzed: The PC and Indie Games Show, our new event taking place in Brighton this Friday and Saturday. You may have heard us mention it a few times... The Velvet Owl is one quarter of indie developer The Indie Stone, maker of Project Zomboid, so we talk about his session, plus the other things we're all looking forward to, like playing Borderlands 2 and Prison Architect and chasing Peter Molyneux around with a butterfly net.
Assuming Rezzed doesn't kill us all outright, we'll be back next Tuesday. See ya.
Background reading!
The Eurogamer.net Podcast goes out every Tuesday at 5pm UK time. It returns home later in a dishevelled state.