Enter the Gungeon's "bullet hell dungeon climber" spin-off out now on Switch and PC
Arrives in much-enhanced 2.0 guise.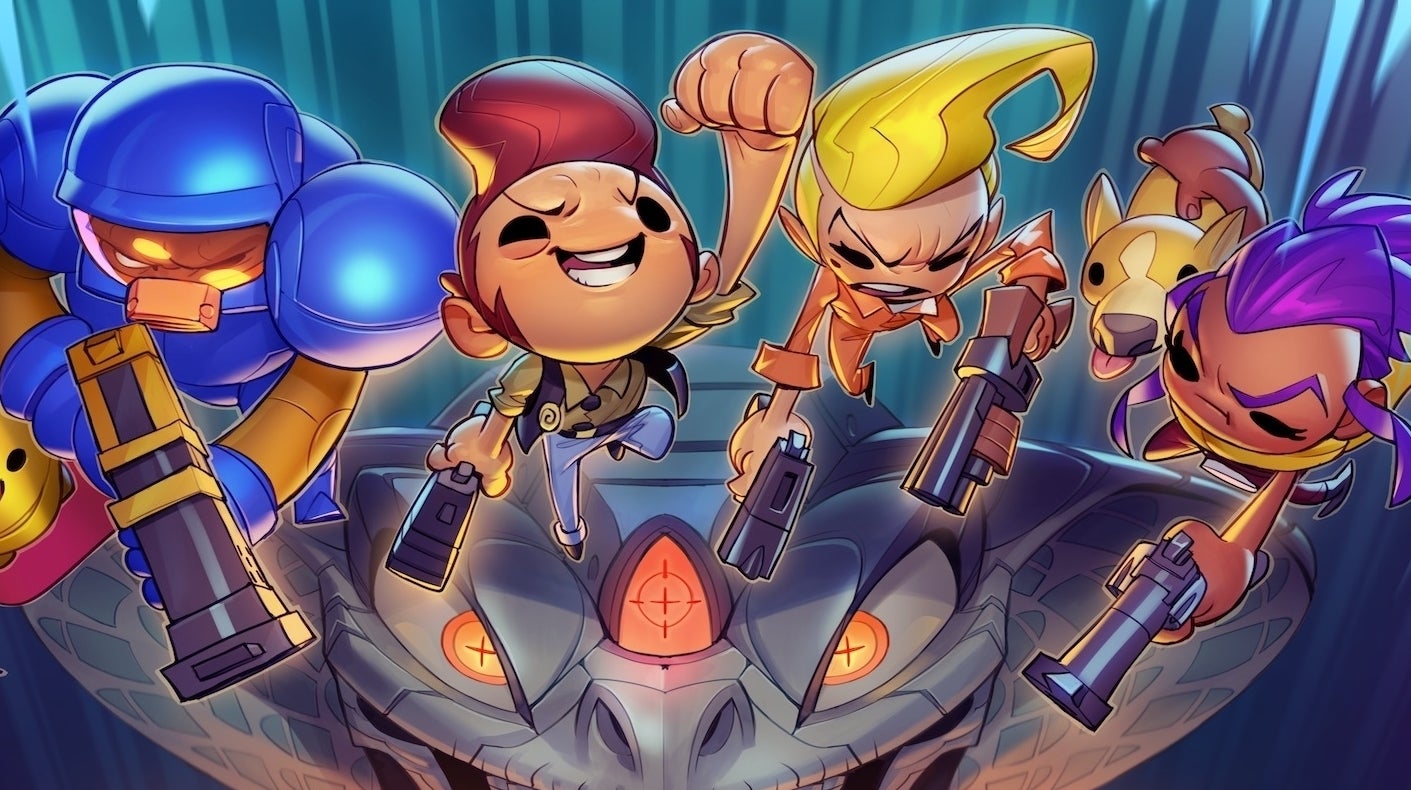 Exit the Gungeon, developer Dodge Roll's previously Apple Arcade exclusive Enter the Gungeon spin-off, is now available on Switch and Steam.
Described as a "bullet hell dungeon climber", Exit the Gungeon delivers a side-on, ever-upward take on Enter the Gungeon's critically acclaimed top-down dungeoneering formula, and the game arrives on Switch and PC in a much-enhanced 2.0 guise.
This "substantial overhaul", as Dodge Roll terms it, introduces a significantly redesigned Gungeon, bringing larger, more varied rooms and "updated and devious" elevators.
It also features "dozens" of new and upgraded weapons, new items such as the Spiked Boots, new enemies - including the Minecart Shotgun Kin, Bullet Cardinal, and Flying Fungun - redesigned mini-games, new character-specific hats, new NPC interactions and quests, rebalanced gameplay, increased difficulty, an enhanced combo system, and more - all of which should bring Exit the Gungeon playtimes closer to those of its illustrious predecessor.
Exit the Gungeon costs £7.19 on Steam and can be purchased through Nintendo's eShop on Switch (where it's a timed console exclusive) for £8.99. Dodge Roll notes that the original Apple Arcade release will also receive the big 2.0 revisions.