Elon Musk's Cybertruck looks like a PS1 game and the memes are rolling in
Rektangle.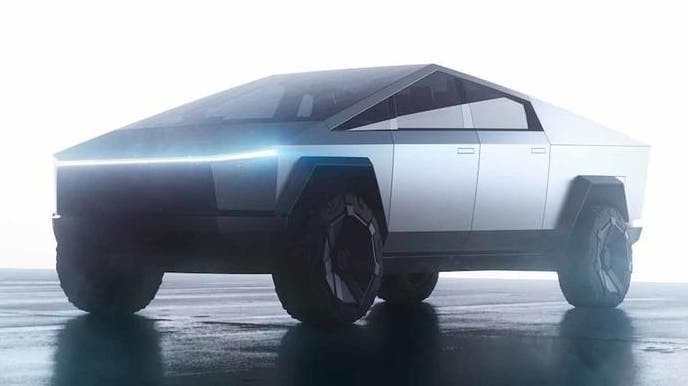 If you've been on the internet today, you may have noticed this: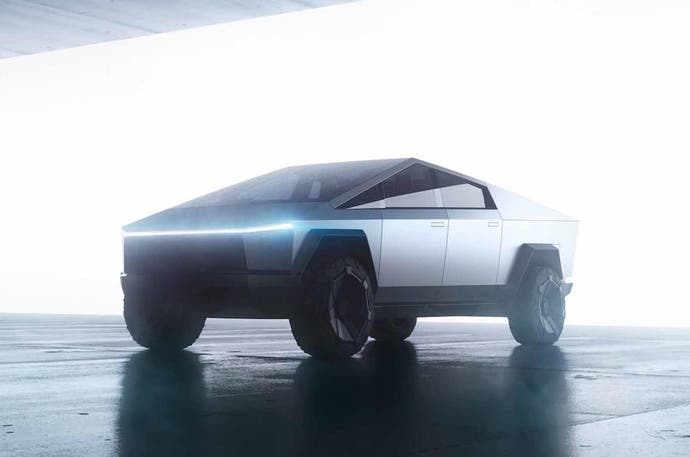 No, it's not an oversized computer mouse, it's Elon Musk's new Cybertruck: a real, actual vehicle which was unveiled during last night's Tesla event. The truck is already available for pre-order, with prices starting at a cool $39k (£32k) for an expected release in late 2021. The tagline describes it as "better utility than a truck with more performance than a sports car" - a Venn diagram overlap I didn't know existed until now.
As so often seems to happen with live demos, things very quickly derailed, and they derailed hard. To prove the Cybertruck's "armour glass" would not shatter on impact, Musk brought an assistant on-stage to throw metal balls at the truck. Surprise surprise, the window shattered faster than my heart when Fire Emblem wasn't shortlisted for game of the year at the Game Awards, and Musk was left standing in front of his failed creation. Reminds me of some of my university group projects.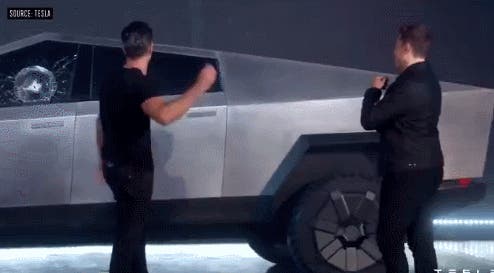 But the pain for poor Elon didn't end there, as the internet almost immediately got its claws out and started tearing the Cybertruck to shreds - with many of the jokes dipping into the gaming pool of reference. Comparisons have ranged from the original Tomb Raider to Halo, with fans and developers alike ragging on the low-poly look of the truck. PUBG also got rinsed in a drive-by memeing.
Alongside the polygon jokes, many noticed both the truck and its logo looked suspiciously similar to CD Projekt Red's upcoming game Cyberpunk 2077 - including some of the people working on the game. There was then a short but horrible brandter exchange between the Cyberpunk 2077 and Elon Musk Twitter accounts, which I will subject you to below.
Seems like some CD Projekt Red fans are on board with the idea, too, as Reddit users have been photoshopping the truck into the game's promotional artwork. If we don't see the truck appear in the official game, I'm sure someone will eventually find a way to mod it in.
In the meantime, if you want to count the number of polygons preorder one of these beauties, you can mosey over to Tesla's official website.