Electronic Arts: Back In The Game
Has EA really changed?
Last week Electronic Arts made public an audacious bid to acquire Take-Two Interactive, which had been rejected. The move came several months after the announcement that Bioware and Pandemic would be acquired by EA. The publisher's CEO, John Riccitiello, is certainly ringing in the changes. Here, former GamesIndustry.biz editor Rob Fahey considers what we're seeing and what it means for the company that many gamers love to hate.
There's something about the rolling flatlands and tranquil shores that lie between San Francisco and San Jose - some undefinable quality of air, earth or water that breeds a strange combination of genius, perfectionism and idealism. Its historical and cultural roots are complex, buried deep in San Francisco's liberal, multi-cultural background and the burning ambition of the pioneers who created the Bay Area's cities in the gold rush.
This is the background to many of the world's biggest corporate success stories of recent decades. The passion and idealism that flowed into San Francisco - from hippies hoping to change the world, to young gay people hoping to escape it - blended with the hard-nosed business nous of California's pioneer spirit. From it were born corporations like Google, a corporate behemoth which manages to soar above the stock market, dominate its target markets and challenge Microsoft's hegemony, all while still repeating its famous mantra, "Do No Evil".
Just down the road in Cupertino sits another of the Bay Area's remarkable creations - Apple, whose modern stylish image and dominance of digital media is belied by its very street address. Its head office is 1, Infinite Loop - a programming geek in-joke that harks back to Apple's origins in the late seventies as a haven for talented, idealistic engineers who knew that their products could change the world.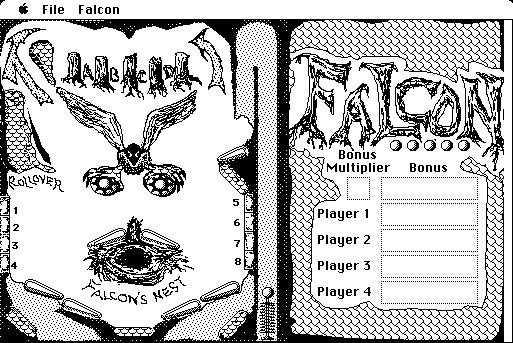 One of those people was Trip Hawkins. Shortly after Apple's IPO in late 1980 made him into a wealthy man, he left the company to pursue his real dream, the creation of a company that would be at the vanguard of a whole new medium - videogames.
Hawkins' dreams were far from conservative. He didn't just want to make games - he, like many others who have pursued their dreams in that unique area along the Bayshore Freeway, wanted to change the world. He believed that computer games and simulations were the antidote to passive broadcast media, that they could help society by boosting learning and understanding through an entertainment medium.
He also believed that game designers would be the auteurs and creative geniuses of their day, and drew inspiration from United Artists, the Hollywood studio created by early film pioneers like Charlie Chaplin and Douglas Fairbanks. Early game releases from Hawkins' studio reflected that ethos, with the game designers' names featured on the front of the stylish, album-style boxes. The name, too, reflected Hawkins' ambition.
The name was Electronic Arts.
The Fall From Grace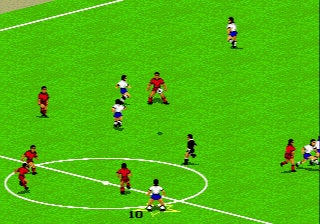 Hard to believe, isn't it? Our perceptions of EA have generally been shaped by the nineties and the noughties, not by those early years of idealism and ambition. Hawkins left EA in the early nineties, after appointing Larry Probst as CEO in 1991. By that stage, EA was already a behemoth in the burgeoning industry, and the seeds had been sown for vast ongoing franchises such as Madden NFL. Probst, however, was the first real "suit" to take charge of the firm, coming from a career featuring executive posts at general consumer goods companies like Johnson & Johnson or Clorox (a US bleach company). In 1997, he would be joined by John Riccitiello, a marketing veteran with a background at product firms such as Pepsi, Haagen-Dazs and, most recently at the time, the Sara Lee Corporation - where he was president and CEO of the bakery division.
It was under the stewardship of these men that EA became the games industry's 800-pound gorilla, a company whose wealth and influence in the market allowed it to crush competitors, swallow up rivals and monopolise entire genres for years on end. It created franchises which were annually refreshed, milking the cash cow anew with each iteration. Ironically, given that EA's original break in the market came via a great deal negotiated between Hawkins and SEGA for Genesis development, EA may even have inadvertently killed their old ally's platform holder ambitions with its failure to support the Dreamcast. A tough break for SEGA, but EA can't have been too unhappy with its growing reputation as a kingmaker.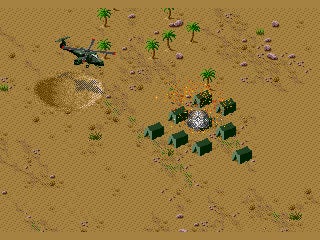 At what cost, however, did this success come? That's easy. First, EA in some respects fought too hard to win lucrative sports and movie licences, turning franchises like FIFA, Harry Potter and Lord Of The Rings into the heart of its business - while sidelining its efforts to create the valuable original IP that would really let it rub shoulders with Hollywood studios on their own level.
Speaking to Probst at E3 in 2004, GamesIndustry.biz noted EA's deep longing to sit at the high table with other media holders. "There are parts of Disney we admire greatly," he said. "They have the most valuable portfolio of intellectual property of any company I can think of. That's something we admire and would like to emulate." The ambition was genuine, but the path was rocky - for years EA struggled to create new IP that could challenge the importance of its licensed products, only really achieving that goal for the first time with The Sims.
Will you support Eurogamer?
We want to make Eurogamer better, and that means better for our readers - not for algorithms. You can help! Become a supporter of Eurogamer and you can view the site completely ad-free, as well as gaining exclusive access to articles, podcasts and conversations that will bring you closer to the team, the stories, and the games we all love. Subscriptions start at £3.99 / $4.99 per month.