EGX developer sessions line-up announced
The Witcher 3, Dragon Age, The Division live on stage and on Twitch.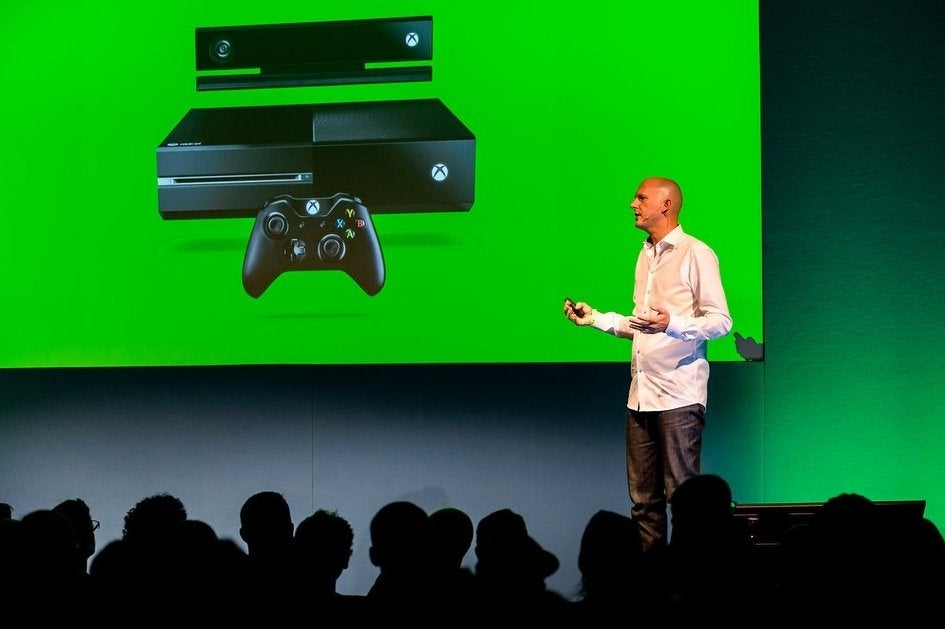 Gamer Network, which publishes this website, has announced the full developer sessions line-up for this year's EGX event, taking place next Thursday 25th to Sunday 28th September at Earls Court, London.
The developer sessions are a regular focal point for the annual consumer gaming event and give visitors and people viewing on the EGX Twitch channel the opportunity to see noted creators present their work-in-progress on games in development.
This year's line-up is arguably the strongest in the show's history, featuring future blockbusters like The Witcher 3, The Division, Call of Duty: Advanced Warfare and Dragon Age: Inquisition alongside fantastic-looking indie titles like Never Alone, Heat Signature, Volume and The Magic Circle.
The four-day schedule runs from noon UK time (BST) each day. If you're heading to the show, look for signs to the developer sessions - and remember to leave a bit of time for queuing as they often prove very popular.
The full schedule is as follows:
Thursday 25th September
12pm - Dead Island 2 (18+)
Yager's senior gameplay programmer Isaac Durham Ashdown talks about zombies in the Hollywood Hills with Dead Island 2.
1pm - Dragon Age: Inquisition (18+)
Neil Thompson, director of art and animation at BioWare, invites visitors to discover the vast open world of Dragon Age: Inquisition through a gameplay demo and more.
2pm - Death, Stealth, Money & Power in Elite: Dangerous
Combat, piracy, bounty hunting, trading and exploring - David Braben explains how you can do it all in Elite: Dangerous.
3pm - Roll7 Exclusive Announcement
The team behind OlliOlli and Not a Hero take to the stage to announce something brand new.
4pm - The Next Total War
Creative Assembly reveals the next title in the award-winning Total War strategy series.
5pm - Alien: Isolation (18+)
Al Hope, Alien: Isolation creative lead, introduces a behind-the-scenes look into how the team at Creative Assembly created the incredible new Alien world. UI design lead Jon McKellan and audio designer Byron Bullock reveal how they created the immersive world of Alien: Isolation including bringing back the original Alien cast for the first time.
6pm - Never Alone
Gloria O'Neill of the Cook Inlet Tribal Council and Alan Gershenfeld of E-Line Media share their approach to inclusive development for Never Alone (Kisima Ingitchuna) as a model for sharing, celebrating and extending world cultures through compelling, commercial video games.
Friday 26th September
12pm - Eurogamer Let's Play LIVE
Gamer Network video heroes Gav Murphy and Ian Higton present a live Let's Play of something incredible!
1pm - The Division
Brand art director Cortes Rodrigo Javier presents the realisation of the world of Tom Clancy's The Division, and how the team at Massive developed some of the key pillars of the ambitious brand new IP from Ubisoft.
2pm - Heat Signature
Gunpoint developer Tom Francis will be flying through an infinite galaxy and hijacking randomly generated spaceships in a live, unscripted playthrough of his new game Heat Signature, explaining things as he goes.
3pm - Until Dawn
Supermassive Games presents a live playthrough, with commentary, of Until Dawn. The session will be followed by an audience Q&A.
4pm - Company of Heroes 2: Ardennes Assault
Company of Heroes 2 director Quinn Duffy will be joined by producer Greg Wilson to give COH2 fans an in-depth look at the all-new standalone content, Company of Heroes 2: Ardennes Assault.
5pm - Nuclear Throne
Nuclear Throne is a game about action and randomness. Vlambeer's Rami Ismail talks about randomness in games, how Nuclear Throne handles its level generation and how all of that leads to the challenging game that so many people have been playing over the past few months.
6pm - Battlefield Hardline
Steve Papoutsis, general manager of Visceral Games, details the inspiration behind Battlefield Hardline and how his team at Visceral are putting their own, new stamp on the Battlefield franchise.
Saturday 27th September
12pm - Call of Duty: Advanced Warfare - The Art of Inspiration
Glen Schofield of Sledgehammer Games talks Call of Duty: Advanced Warfare's creative development.
1pm - McNeil & Pamphilon Go 8-Bit with The Comedian's Comedian Podcast
A very special edition of The Comedian's Comedian Podcast with Stuart Goldsmith, interviewing McNeil and Pamphilon about their career, with a focus on their live videogaming/comedy show "Go 8-Bit!"
2pm - Middle-earth: Shadow of Mordor (18+)
Bob Roberts, lead designer at Monolith Productions, brings the latest news on this open-world RPG.
3pm - The Magic Circle
Jordan Thomas demonstrates the core gameplay and themes of The Magic Circle - a darkly comic story about the hero of a legendarily unfinished game who attempts to complete it from the inside.
4pm - Volume
Mike Bithell will be showing a few unseen mechanics from Volume, his upcoming PS4 and desktop stealth game, and doing a live Q&A.
5pm - Evolve (18+)
The Turtle Rock team presents a unique multiplayer runthrough of Evolve followed by a Q&A session.
6pm - The Witcher 3: Wild Hunt (18+)
Using the latest video and gameplay stills, CD Projekt presents the various mechanics which combine to create the living and breathing world of The Witcher 3: Wild Hunt.
Sunday 28th September
12pm - Dying Light (18+)
Maciej Binkowski, Dying Light's lead game designer, unveils some exciting news regarding Techland's new game.
1pm - Hellblade
Dominic Matthews will discuss Ninja Theory's new title Hellblade, the studio's bold independent approach and an update on the game's development so far.
2pm - LEGO Batman 3: Beyond Gotham
Arthur Parsons, game director at Traveller's Tales, will present the latest on LEGO Batman 3.
3pm - Lords of the Fallen
CI Games' executive producer Tomasz Gop presents an exclusive look at the upcoming action-RPG Lords of the Fallen, providing an in-depth discussion of the design process behind the game's challenging yet rewarding combat. Showcased via all-new gameplay, attendees will also get the opportunity to put their questions to the developer.
4pm - Tearaway Unfolded
Rex Crowle and Michelle Ducker present a playthrough of Tearaway Unfolded for PS4, highlighting the exciting new gameplay mechanics in this expanded retelling of the BAFTA award-winning Tearaway.
5pm - Online Worlds with Dean Hall
DayZ creator Dean Hall argues that multiplayer sandbox gaming is the future.