Easy PC goes bust
Hopes to refund customers.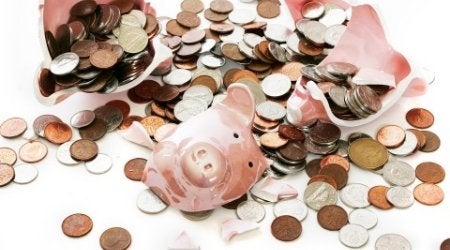 Respected UK PC retailer Easy PC has gone bust, leaving some customers out of pocket.
The Barnsley-based, two-person company ceased trading yesterday and has begun the process of going into liquidation.
Owner and Managing Director Martin Weston told Eurogamer those who have paid for goods with a card will get their money back - all they have to do is contact their bank or PayPal.
PayPal will then start a claim with Easy PC, which requires the company to show proof that it is in liquidation. That should then trigger a refund.
Eurogamer reader Toeragus is one customer affected. He was notified of the closure by Easy PC over the phone after spending thousands on a high end rig.
For legal reasons Easy PC is unable to say what it will do for those who did not pay with a card, but said this applies to fewer than seven people.
"But because of the type of company we are, we do feel a level of personal responsibility," Weston said.
"Legally there is no entitlement to them and there's no responsibility for us to pay them back unfortunately, but that doesn't sit well with us, so we are looking at ways to remedy that."
Weston said Easy PC was "killed" by the recent floods in Thailand. "It left us with a build list of orders where we lost money on all the systems we made in October and the start of November. We shipped out 40 to 45 systems all at a loss.
"Since then, with the price increases to match how much the hard-drives are currently costing, the sales have gone to less than 10 per cent of what they were last year. Our margins have been too small."