EA's Tetris games are vanishing from mobiles
As N3twork fills the void with a new one.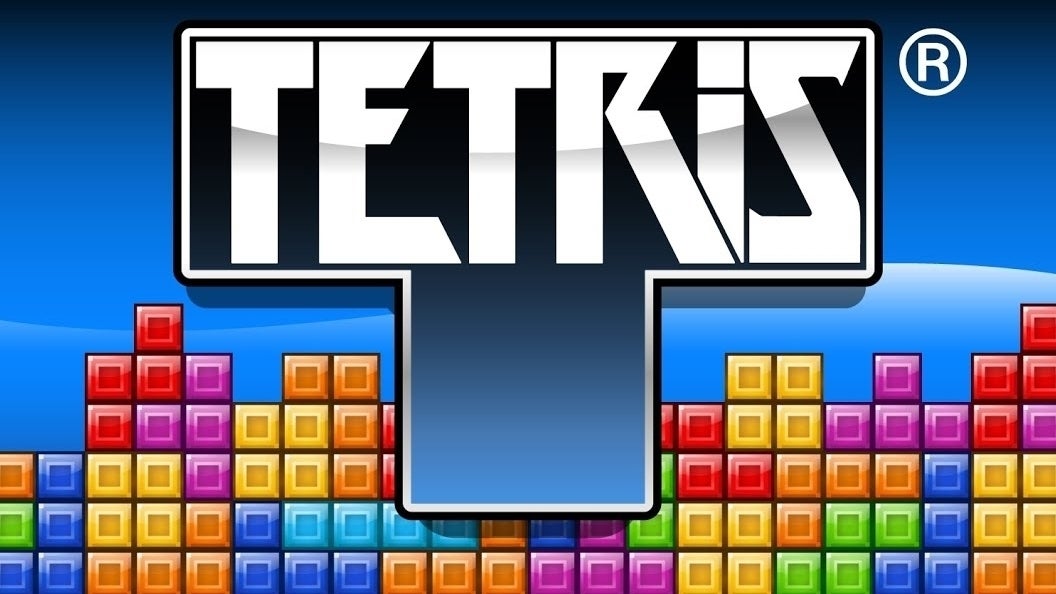 EA has begun removing its Tetris games from mobile storefronts, and it all seems connected to another official Tetris game which has arrived in their place.
As of 21st April, EA will be retiring its Tetris mobile catalogue for good, meaning players have until then to play and use up any in-game items they may have acquired. An update post to explain this is still viewable on the App Store - but Tetris 2011 and Tetris Blitz have both now vanished entirely from the Google Play store.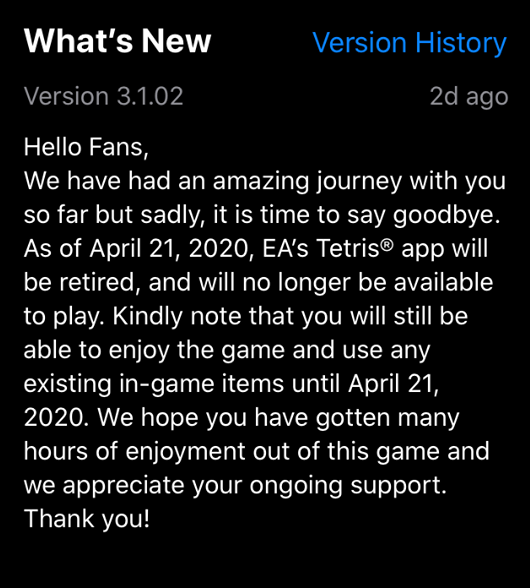 That's a real shame for those who spent money on EA's games, and it all seems linked to another company - N3twork - which today released a new officially-licensed Tetris game of its own. It's called, well, Tetris - and is available for free on both iOS and Android. It looks like a very traditional version with some nice backgrounds... and ads, unfortunately, unless you're willing to stump up £4.99.
While EA hasn't given an official reason for pulling the games, in light of the reshuffle it's almost certainly due to a licensing change. Last year N3twork made a deal with The Tetris Company to "exclusively develop and publish new Tetris games built from the ground up for mobile devices worldwide". This includes the upcoming game Tetris Royale, which sounds very similar to Tetris 99 on Switch. Maybe this publisher will be a better fit.