Earth Defense Force voxel spin-off World Brothers heads west on Nintendo Switch and PS4
Blockroach.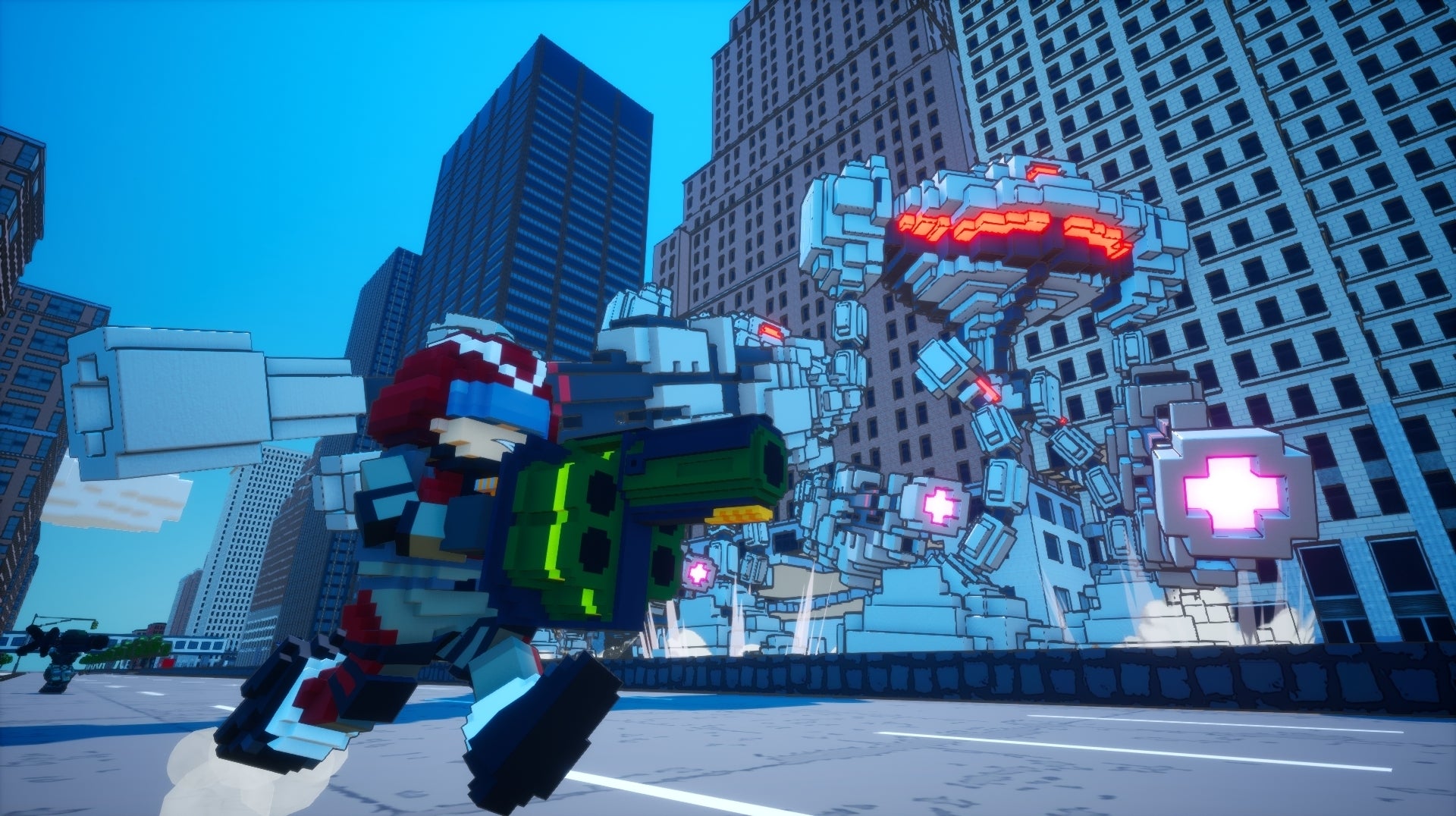 Earth Defense Force game World Brothers has a confirmed European release of early 2021 for PlayStation 4 and Nintendo Switch.
The voxel art spin-off is designed to have a more family-friendly appeal than the mainline series, but it includes the same swarms of bug aliens Earth Defense Force is known for.
Here's the official blurb:
"In a parallel universe, a new battlefield has taken stage in the EDF series. Voxel Earth is falling apart into square pieces, breaking its blocky peace, as alien invaders in large motherships have caused a catastrophic rift in their massive attack. With the world in turmoil from an alien attack by enemies from the EDF series, the player and the Earth Defense Force must rise to the occasion and save the day to restore a shattered Voxel Earth to one piece.
"Within this new universe of EDF where everything is displayed in voxel art, an art form with 3D models constructed together from 3D cubes, players will be taking the fight to various voxel-formed landmark battlefields with inspirations from America, United Kingdom, Japan, Egypt, and more in the span of the war for survival."
Trailer is below: