EA Sports UFC 4 announced
Anthony Joshua and Tyson Fury are pre-order bonuses.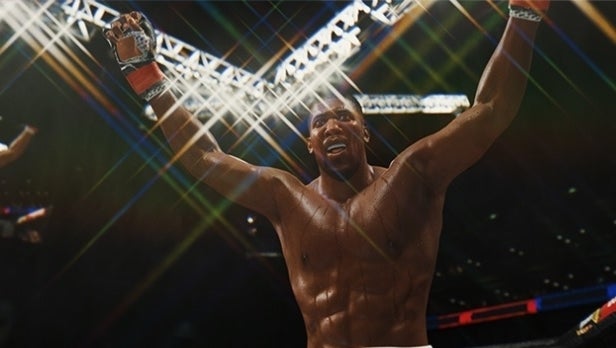 EA Sports has announced UFC 4. It's due out 14th August 2020 for PlayStation 4 and Xbox One.
UK heavyweight boxers Anthony Joshua and Tyson Fury are pre-order bonuses, EA confirmed. That is, if you pre-order you can play as them on day one. Martial arts movie star Bruce Lee is also in the game.
UFC middleweight champion Israel "The Last Stylebender" Adesanya and UFC welterweight contender Jorge "Gamebred" Masvidal are the cover stars. Here's the official blurb:
"In EA Sports UFC 4, the fighter you become is shaped by your fight style, your achievements, and your personality. Go from unknown amateur to UFC superstar in the new Career Mode, experience the origins of combat sports in two all-new environments, or challenge the world in new Blitz Battles or Online World Championships to become the undisputed champ. All of your fights will now feel more authentic with fluid clinch-to-strike combinations that offer more responsive stand-up gameplay, and overhauled takedown and ground mechanics to deliver more control in those key phases of the fight."
The announcement trailer is below: