EA ditches Tiger Woods for PGA Tour golf series
Teases next-gen golf game with a screenshot.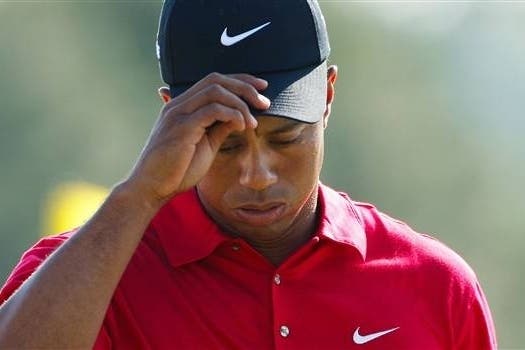 EA has ditched Tiger Woods for its PGA Tour golf game series.
EA Sports golf chief Daryl Holt said both parties had "made a mutual decision to end our partnership".
"We've always been big fans of Tiger and we wish him continued success in all his future endeavours," he added.
"Moving forward, we will continue to work with the PGA Tour exclusively to create groundbreaking golfing titles and our partnership remains strong."
The decision brings to an end Woods' 15-year run as the cover star of EA's golf series. Woods' first EA golf game was Tiger Woods PGA Tour 99, which released in 1998 for PC and Psone. This year's game, Tiger Woods PGA Tour 14, will go down as his last.
Woods relationship with EA was questioned in 2011 after he slipped down the golf world rankings following revelations around his extra marital affair.
In January 2011 it emerged that EA had dropped Woods from the box art of Tiger Woods PGA Tour 12: The Masters - a decision that followed then EA boss John Riccitiello's insistence that Woods needed to start winning games in order for his business relationship with EA to make sense.
"We have no plans to move away from him, but it's a business relationship on the basis of we make the best golf game and he's the best golfer," Riccitiello said at the time.
"Both of those things need to be true in the long run for the partnership to make sense.
"He sort of stuck with us for a very long time and we made great business together," he added, "and we're willing to give him the benefit of the doubt for a period of time."
Meanwhile, EA released the first details on its next-gen golf game and a screenshot, above right, comparing it to the current-gen game. Holt said EA Sports was working on a "new approach".
"EA Sports golf fans have always loved authentic courses and players, but they've also asked for more choice and customization in how and where they play," he said.
"We're working on a new approach to deliver the best golf experience to our fans - we think you'll love it, and so we're excited to share the first screenshot of our next generation golf game currently in development."