EA beefs up FIFA Ultimate Team security with new update
To better protect accounts from "phishers and scammers".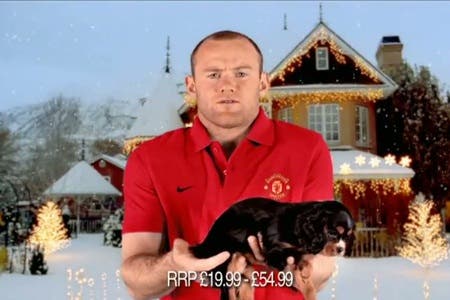 EA has beefed up the security of FIFA Ultimate Team.
An update for the FUT and EA Sports Football Club areas of FIFA 12 goes live on Xbox 360 tomorrow, 13th March, and on PlayStation 3 on Wednesday, 14th March.
It is designed to, among other things, protect FUT accounts against phishers and scammers, EA said.
FIFA 12 and FUT have been blamed for the apparent hacking of Xbox Live accounts - although Microsoft has denied its online platform has suffered a breach.
The issue of Xbox Live accounts being fraudulently used stretches back to last autumn and to FIFA 12 - the game fraudsters were buying and reselling FIFA Ultimate Team content for.
"We're committed to doing everything we can in our game to help keep you safe from phishers and scammers, and our March game update is key part of that commitment," EA said in a note issued today.
Here's how the update will improve the FUT security:
It will now only be possible to send trade offers to people on your friends list.
On entering FUT on your console for the first time after the update, you will be required to provide a unique answer to a security question.
If anyone else attempts to enter your FUT account from a different console, they will be required to enter the answer to your security question.
"While these measures will certainly make life much more difficult for those attempting to compromise others' accounts, it's still vitally important that you protect your information," EA continued.
"You should never reveal your security question and answer to anyone, especially on a website other than the "ea.com" domain. Never give out your username or password. Never share your login credentials (e.g.: email address and password) for any reason. EA representatives will never ask you for your password. Non-EA individuals and/or websites that ask for your login information in exchange for discounted goods (e.g.: free virtual items) or other game-related services should not be trusted."
Aside from improved security, the update adds new features and fixes bugs. Importantly, it aims to eradicate the end-of-game disconnects affecting some FUT users on PlayStation 3 and PC.
"For some time now, a number of FUT gamers on PlayStation 3 and PC have suffered disconnections at the end of games," EA said. "This was a problem associated with certain types of router hardware that resulted in very small but very important bits of data being blocked at the conclusion of a game.
"We will be deploying a fix for this problem as part of this update."
EA promised to give those most affected by this "a haul of FUT content significant enough to demonstrate just how thankful we are for sticking with us while we tackled the problem".
The patch notes in full are available on the EA website.