EA announces The Simpsons: Tapped Out
Free-to-play iOS title a "top tier development priority".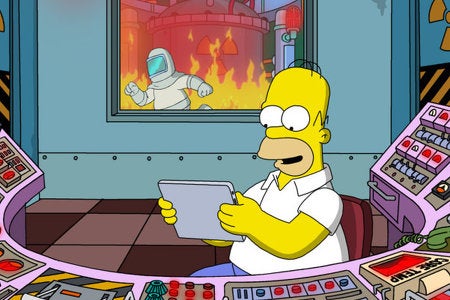 Free-to-play EA smartphone effort The Simpsons: Tapped Out arrives on the App Store some time in the next few weeks, according to a CNET report.
The game apparently tasks you with rebuilding Springfield after Homer triggers a nuclear explosion. The show's voice cast all feature, and its writers have contributed to the script.
The universal app will be free to download, but you can buy virtual currency to speed up your progress. An Android version will follow a few months after the iOS release.
"We want this to be one of the biggest titles this year," commented EA exec Bernard Kim. "We've invested a lot. It's absolutely a top-tier development priority for us."