E3's latest leak is... its own website
Now made private.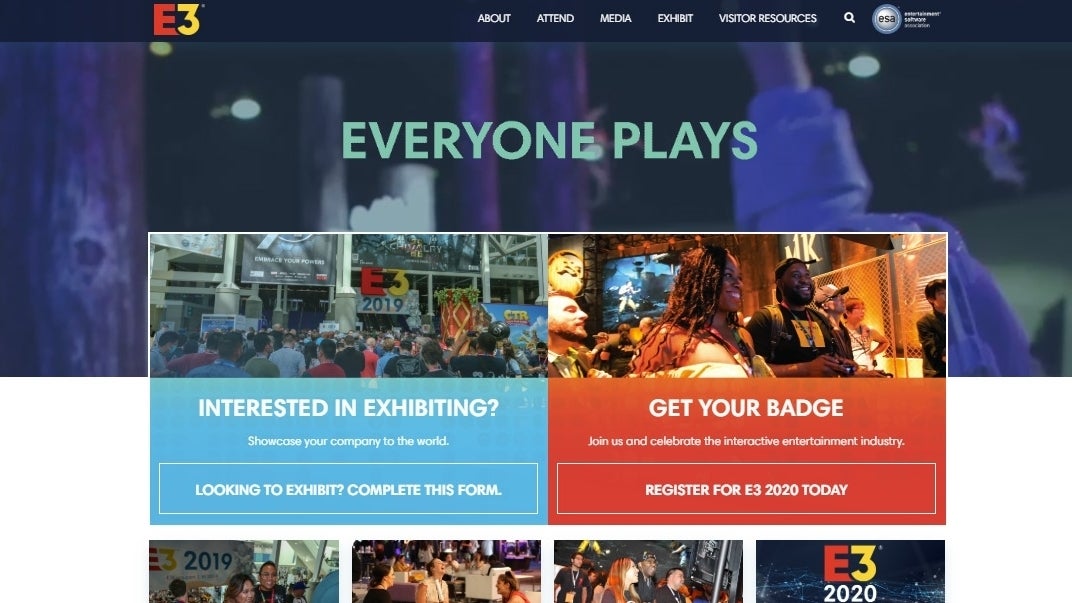 A draft version of this year's E3 event website has been discovered online - and quickly made private.
This early version (discovered by ResetEra) was hosted at new2020-e3-expo.pantheonsite.io and appeared to contain the full new site due to go live at e3expo.com tomorrow.
Load up the site now and you're greeted with a "Site Locked" message and a request for a username and password. But, prior to this, Eurogamer was able to view the site in its entirety.
There's no suggestion that confidential information was contained on the draft website - though an early and incomplete list of companies due to attend the show was visible.
But it is another embarrassing snafu for the Entertainment Software Association (ESA) - E3's organiser - following other leaks in the past.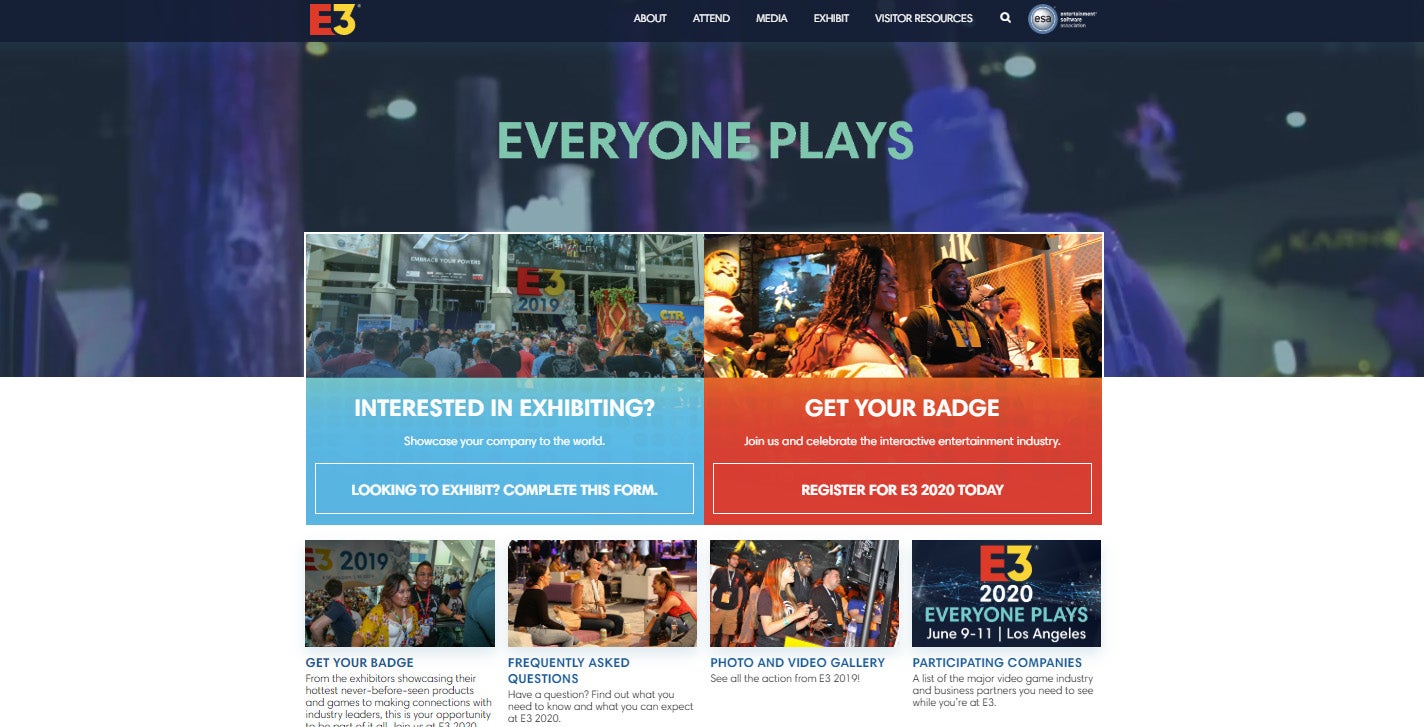 Last September, a leaked pitch document for this year's show suggested the event was seeking to rebrand, bring in more paid public attendees and focus on "experience hubs" where punters could watch influencers and celebrities play games.
This followed the ESA's disastrous leak last summer of the personal details - names, home addresses, phone numbers, and more - of around 2000 attendees from previous years.
And it all comes at a time E3 is under strain to prove its existence more than ever - with Sony pulling out of the show in the PlayStation 5's launch year and other publishers now regularly skirting E3 itself to hold their own festivities - such as with EA Play up in Hollywood.