Dying Light DLC The Bozak Horde out soon
Best stealth weapon in the game up for grabs.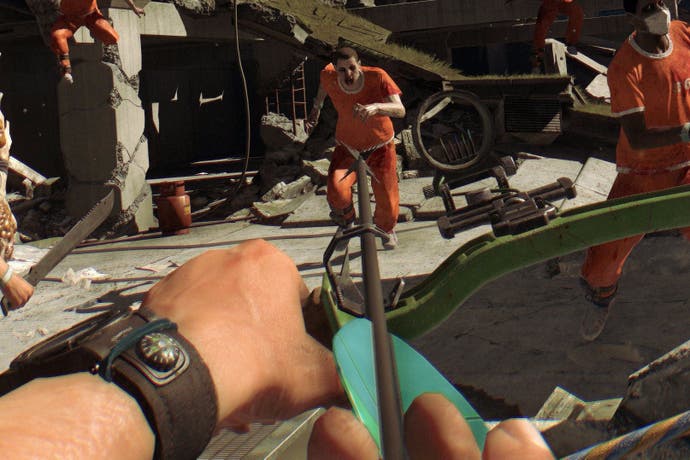 The Bozak Horde downloadable content for zombie kill 'em up Dying Light launches 26th May, developer Techland announced.
This adds a new mode to the game, set inside the Harran Stadium. There you have to take on a series of challenges laid out by a psycho called Bozak.
The whole thing has been designed with co-op in mind, Techland said, and will offer a stiff challenge even for teams of four. If you defeat the horde you get the compound hunting bow, the best stealth weapon in the game. There are electric, incendiary and exploding arrows available to use with it. Expect online leaderboards, too.
The Bozak Horde is free for Season Pass Holders or costs £6.99 / $9.99 / €9.99 when bought separately. The video below includes brief snippets of gameplay.