Dragon Ball FighterZ gets Broly and Bardock DLC today
Ha!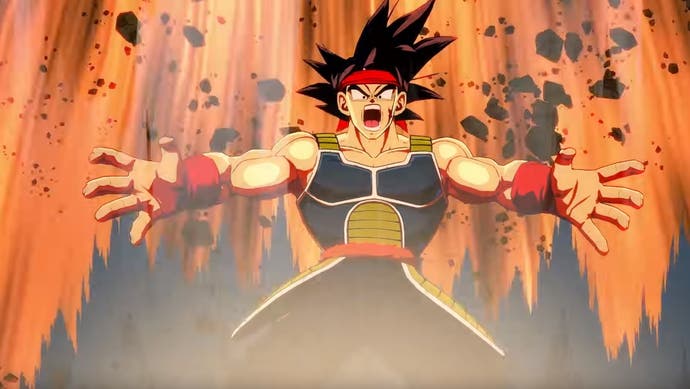 Dragon Ball FighterZ's roster of playable characters is bolstered today with the release of Broly and Bardock as DLC.
Both characters join Arc System Works' superb fighting game and are on sale individually, alongside five alternative colours, a lobby avatar and a Z-Stamp, as well as part of the FighterZ Pass.
Both Broly and Bardock are Saiyans (Broly is a Legendary Super Saiyan), but they each play differently. Broly's massive physique means his attacks have good reach and huge power, and he can hover over his opponent via his Meteor Ultimate Attack.
Bardock, the father of Radditz and Goku, is described as easy to learn but hard to master. His combos can be a little tricker than those of the other characters, but his invincible and rush attacks are hard to counter. He turns into a Super Saiyan via his Meteor Ultimate Attack.
The video, below, showcases both characters, but beware, there are snippets of dramatic scenes, so if you don't want those spoiled for you, don't watch it.
Dragon Ball FighterZ launched big back in January and quickly captured the attention of the fighting game community. Most are sticking with the game, working out cool new combos as well as useful strategies. And there's an exciting rivalry brewing between fighting game superstar pro players SonicFox vs. Go1 that's worth keeping an eye on.