David Perry of Shiny
An interview with David Perry of Shiny, which is celebrating its sixth birthday this month.
has been part of the gaming industry since he was a teenager, back in the days when most games appeared as several pages of code printed in a magazine.
"When I was a kid at school I talked my parents into buying me a Sinclair ZX81, and then managed to get paid by writing crappy little 'you are the black blob' games."
He's come a long way since the black blob days though - his latest project is Messiah, an eye candy laden third person game featuring the adventures of a cherub called Bob.
We caught up with him recently to find out more about his long history in the gaming industry, his company Shiny, and of course Messiah...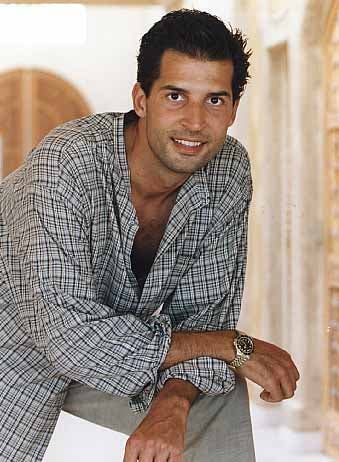 Plastic Bags
Although David now lives in America, he grew up in Northern Ireland, moving across the Irish Sea to mainland Britain after leaving school.
"Ireland was a good place to grow up, but sucked as a mecca for Video Game Development. So England it had to be if I wanted to further my career."
The computer games scene was just getting started, and back then much of it was really more of a hobby than an organised industry. This was the peak of garage programming, when a couple of guys with a Spectrum could produce a hit game in a few months with little or no financial backing.
"It was all about making games fast and selling them on cassette in plastic bags," David remembers. "The exhibitions, like the ZX-Microfair in London, were just a bunch of people selling games in plastic bags over fold up tables. It was all very exciting to be a gamer in those days."
Trans-Atlantic
David Perry is probably best known for games like MDK and Messiah, but during the 80s he worked on dozens of games, including the classic Paperboy.
One of his favourites was a strategy game called Supremacy, "one of the first Strategy games on the Amiga. It was fresh and new and a lot of fun, and a challenge to invent."
Other hits included Teenage Mutant Ninja Turtles, The Terminator, and of course the platform game Earthworm Jim, which has since spawned a cartoon series and a whole string of sequels.
"Turtles hit #1 at Christmas, so that's always a good thing, but to this day Earthworm Jim 1 on Megadrive was my favorite to program."
But with several hit games under his belt, it was time to move again... "After Supremacy and Dan Dare III, Virgin asked me to help out on a game called Global Gladiators. So I jumped on to a plane and went to take a look at America."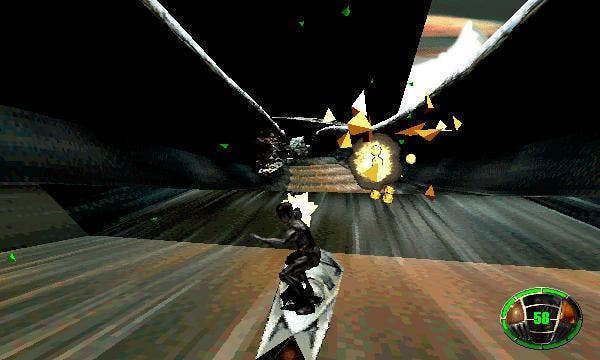 Shiny Happy People
After a couple of years working for Virgin in America, David set up his own company, Shiny, in 1993. "The goal of Shiny was to get the best group of people I could find and pay them well to make a game with no restrictions."
This approach paid off with games like MDK, released in 1997. Its wide open spaces and bright colours made a refreshing change from the drab corridors of Quake, and it injected some much needed humour into action gaming.
One of my fondest memories of MDK though is the awesome sniper scope. This was a revelation, and almost every action game since MDK has come with some sort of sniper gun.
"MDK was the first 3D project that Shiny did", David told us. "The team was very very proud of it".
A sequel was inevitable, but with Shiny's teams all busy it fell to Bioware, best known for the hit RPG Baldur's Gate, to develop the game.
"MDK 2 is a nice twist to the first game where you get to play the three lead characters. It's got action, humor and adventure. I've not been involved in the development of MDK 2, [but] Bioware is hopefully going to send me a copy soon! Eh Greg?"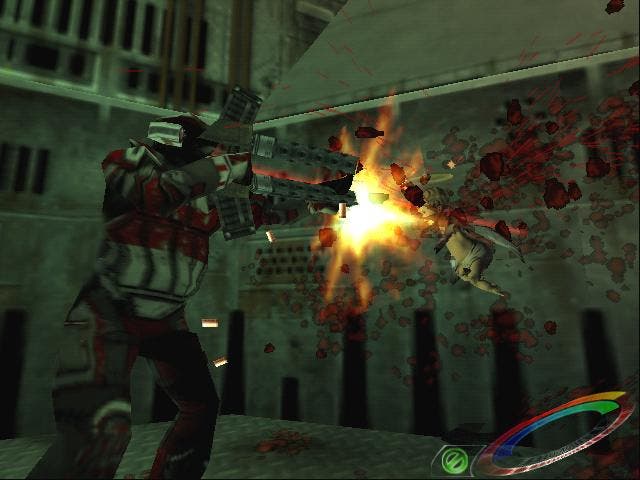 Aw, bless
Meanwhile Shiny have been busy creating a new third person game called Messiah, in which you play an overweight cherub called Bob.
Bob's no angel though - he has the power to possess any other character in the game, and can then use their body in whatever sick and twisted ways you can imagine.
So where did this bizarre idea come from? Did somebody just sit down one day and say "I know, we'll make a game where you play a fat baby with wings who can fly around and possess cops, hookers and mechanics"?
Strangely enough, yes...
"Exactly! The team was having a design meeting and the idea just popped up. Sounded like a good idea to me! :)"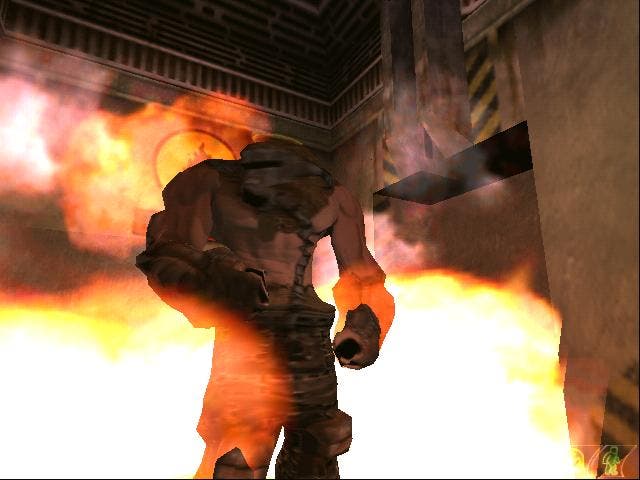 Body Burn
Actually developing the game has taken somewhat longer though...
At ECTS '98 publishers Interplay had hired street preachers and a gospel choir to proclaim the coming of Messiah. The release date came and went, and we were still waiting.
A year later Messiah is finally nearing completion, and final testing and tweaking is underway. So what was the hold up?
"The biggest problem has been the freedom in the engine. Normally games solve the freedom problem themselves. Meaning if you walk into a room you gotta wax everyone within seconds or you die."
"In Messiah you can mess around with people, sneak up on them, steal their body, take it for a walk, then leave it in an awkward situation (like on fire with broken legs) and stand back and watch."
"It's an eerie feeling."
Of course if watching your enemies burn isn't your idea of heaven, there's always my personal favourite - the sniper rifle.
"The sniper mode in MDK blew me away, but the Messiah one feels even better", according to David. "It's a lot to do with how real everything looks and how accurate the weapon is. You can pop knees, heads etc... It's crazy stuff."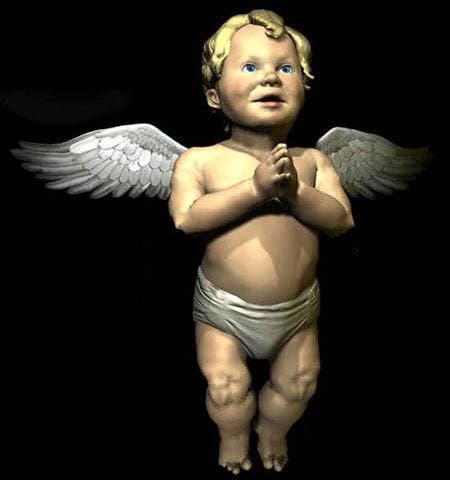 Birthday Boy
As well as having their new bundle of joy on its way, Shiny also have another reason to celebrate - this month marks their sixth birthday!
And with Messiah nearing completion, another team at Shiny are already hard at work on a new game. Shiny are "keeping all the info on the game quiet at the moment" though, so all David could tell us is that "it's gonna be an epic multiplayer game called Sacrifice".
All in all things are looking bright for Shiny. Bright .. Shiny .. geddit?
Sorry.