Double Dragon Trilogy launches on iOS and Android
Beat them up for two quid.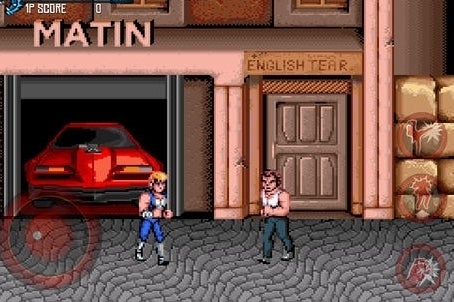 Double Dragon Trilogy, the mobile port of the 1980s arcade side-scrolling beat 'em up series, has launched on the App Store for £1.99 and Google Play for £2.69.
It's a compilation of the first three games in the series: Double Dragon, Double Dragon 2: The Revenge and Double Dragon 3: The Rosetta Stone.
There are two game modes: arcade and story, customisable controls, three difficulty levels (including one balanced for mobile games), two soundtracks (8-bit original and remastered), co-op mode for two players via bluetooth and, soon, Gamepad support for most iOS and Android controllers.
Double Dragon Trilogy is the work of flash and mobile publisher DotEmu. Game trailer is below.