Don't worry, you can buy Xbox One X's vertical stand separately
Tall order.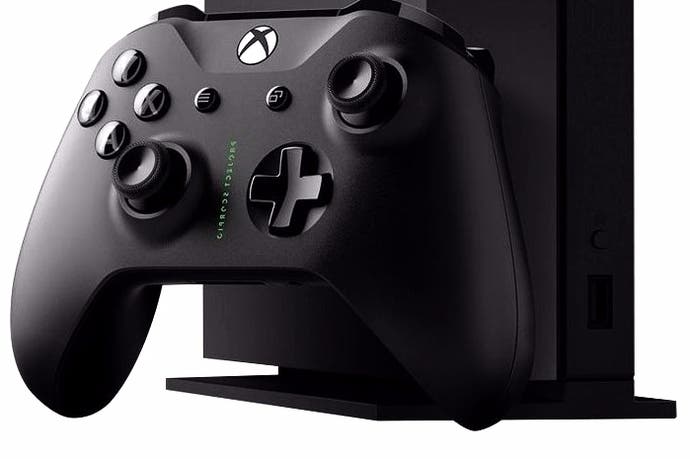 Xbox One X's vertical stand, shown off earlier this week during Microsoft's Gamescom livestream, will be available to buy separately.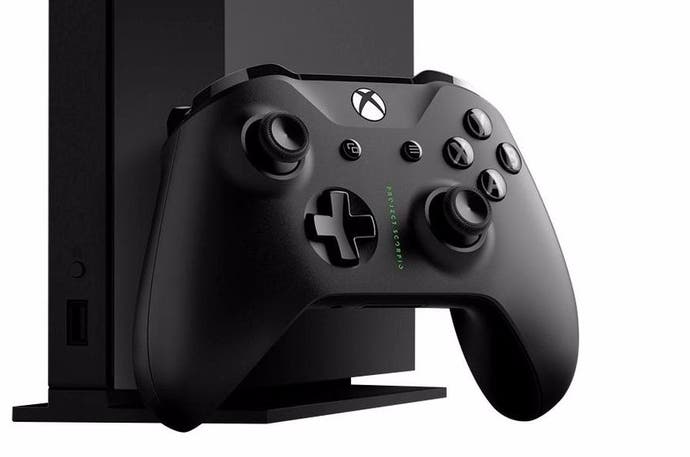 That's despite Microsoft's Major Nelson at the time referring to the piece of plastic as an exclusive part of the Xbox One X Project Scorpio Edition. Stock of this limited edition version is now selling out at retailers in the UK.
But, today brings good news for fans of vertically-aligned consoles. During an interview with Xbox exec Mike Ybarra at Gamescom, Eurogamer was assured the stand would be sold separately. A stand up decision, indeed.
There's no price, yet, but Ybarra assured me the stand would be available to those without a Project Scorpio edition at some point. The Project Scorpio edition just gets it included for no extra cost.
Microsoft already sells a similar but different vertical stand for the Xbox One S. It costs £14.99.
Martin recently summed up his thoughts on Microsoft's somewhat lacklustre Gamescom livestream by noting that the Xbox One X stand was one of the few new announcements - and perhaps the only new exclusive thing - shown.