Don't Starve: Giant Edition for Vita release date announced
Cross-Buy with PS4 version.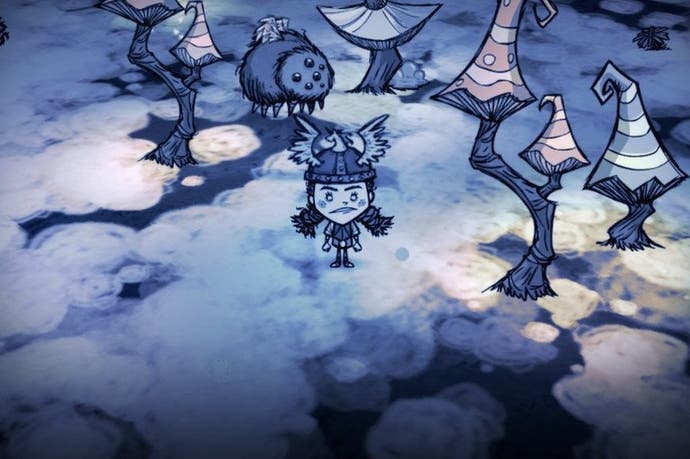 Don't Starve: Giant Edition launches on PlayStation Vita on 3rd September 2014, developer Klei Entertainment has announced.
The Giant Edition costs €13.99 (around £11) and includes the Reign of Giants expansion, which adds new characters, seasons, biomes and challenges.
Klei said saves are not compatible with the PlayStation 4 version because it had to rewrite backend code to optimise the game for Vita. Thus, no Cross-Play.
However, the game is Cross-Buy, so if you own Don't Starve on PS4 you get the Vita version for free, and vice versa. That's good even if you own the PlayStation Plus version of Don't Starve on PS4 but not the expansion.
Don't Starve is a roguelike survival action adventure game that launched on PC in April 2013. The PS4 version launched in January 2014, with the expansion going live on PS4 in July 2014.