Don't Starve dev's space colony sim Oxygen Not Included leaves early access in May
UPDATE: Final release date confirmed.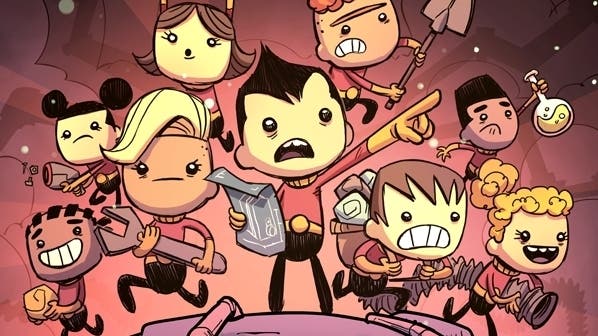 UPDATE 17/4/19: Klei Entertainment has confirmed that its excellent space colony management sim, Oxygen Not Included, will be leaving early access and launching in its Version 1.0 guise on May 28th.
In preparation, Oxygen Not Included just received the third and final instalment in its Quality of Life series of updates, designed - as you can probably imagine - to polish the experience to a sheen, ahead of full release. One last update, arriving on launch day, will introduce three new biomes, new creatures, new buildings, and mod support - with DLC planned to follow.
And if you fancy taking the plunge right now, unbothered by the construction work as Klei tidies up Oxygen Not Included's remaining loose ends, the game is currently discounted by 25% on Steam and the Epic Store, where it's £14.24 instead of its usual £18.99.
---
ORiGINAL STORY 21/3/19: Klei Entertainment, the developer behind the likes of Don't Starve and Mark of the Ninja, has announced that its excellent space colony management sim, Oxygen Not Included, will be leaving early access in May.
Oxygen Not Included has been available in early access for a little over two years now, having launched in pre-release form all the way back in February 2017.
And if you've not yet had the pleasure, it's really very good, tasking players with constructing and managing a sustainable colony deep within an alien space rock. It's got bags of personality (its art style is an absolute joy) and an enormous amount of depth as you command your crack team of Duplicants so that they might mine and build their way back into outer space - all while ensuring they're equipped to eat, poop, and not drop dead.
That, in turn, requires that your colony is kept sufficiently warm, powered, plumbed, properly oxygenated, and poisonous gas free - although you might find practical uses for the latter that don't involve anyone's slow, suffocating demise.
Oxygen Not Included has been deepened, enriched, and expanded in a multitude of ways since its early access debut, but Klei says there's still a little more to come. On April 16th, the developer will release one last quality of life update, finessing any remaining rough edges prior to launch. Then, when the game leaves early access in May, it'll be accompanied by three new biomes, new buildings, new creatures, official mod support, and more.
Once that's out the way, the team will continue improving and bug fixing the experience as needed, and will also start work on DLC, where it can "explore further ideas and expansions".
"All in all, it's been a rather surreal journey for the team," the developer said in a recent forum post, "The game is extremely intricate, with so many moving parts; when we first designed it, we weren't sure how many people would be interested in embracing their inner scientist, but 1.5 million players later, we're happy to say the experiment has worked out."

Oxygen Not Included is currently available for £18.99 on Steam and the Epic Games Store.