Disney invests in new YouTube channel network starring PewDiePie
Share your views.
YouTube star Felix "PewDiePie" Kjellberg has been snapped up by Disney to lead Revelmode, a new network of YouTube channels.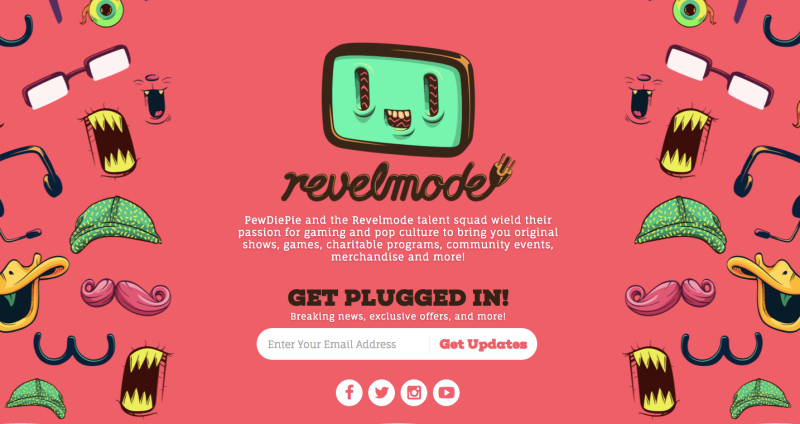 PewDiePie is being funded by Disney's Maker Studios, alongside a bunch of other famous YouTubers (CutiePieMarzia, EmmaBlackery, Markiplier) who will appear as cartoon figures in a new Revelmode show.
Together the troupe will produce new videos, community features and charity streams, as well as hoping that all of Revelmode's members become even more well known as a result.
"Revelmode is me and a bunch of really awesome YouTubers coming together as a group to do awesome things," Pewds explained. The network will focus on "gaming and pop culture".
There's nothing new about YouTube networks - you've probably watched stuff posted on Eurogamer or Digital Foundry's YouTube channels and seen other videos pop up for our friends Outside Xbox or Nintendo Life.
What is big news, however, is the company behind Marvel and Star Wars and Mickey Mouse snapping up the world's biggest YouTuber and a bunch of his pals.
Maker Studios started off as a group of YouTubers but was snapped up by Disney for $500m back in 2014. It describes itself as the largest content network on YouTube, with more than 10 billion views every month with over 650 million subscribers. Which is a lot.