Disney Infinity sequel is Marvel Super Heroes-themed
PlayStation base is backwards compatible, but the Xbox one isn't.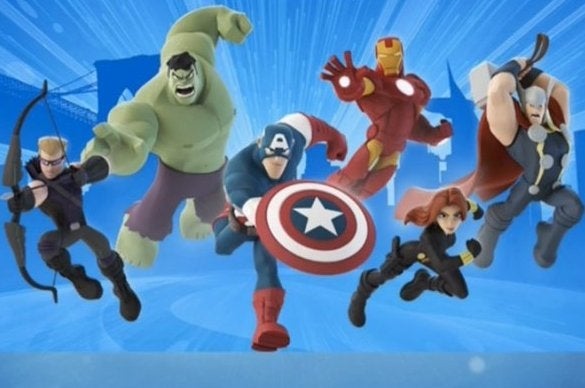 When Buzz Lightyear oft proclaimed "to Infinity and beyond!" we were never quite clear on what the "beyond" part was. Now it appears that it's the Marvel universe as Disney has officially unveiled its sequel to Disney Infinity with Disney Infinity 2.0: Marvel Super Heroes.
As detailed by GameInformer, this next installment in the physical toy/video game crossover series will feature such beloved characters as the Avengers, the Guardians of the Galaxy, Spider-Man and villains like Loki and Modok.
The starter pack will include three playable characters: Iron Man, Thor and Black Widow, along with the Avengers-themed play set. An Asgard-based one was teased as well.
These Marvel-based additions will eventually include 20 new characters and 80 power discs. Characters will still be purchased separately in "blind buy" purchases, and each character can upgrade their stats to a level cap of 20. Not all characters will control the same, as some will be able to fly or climb while others are beholden to the laws of gravity, but there will be vehicles like motorbikes and multi-character holding vessels such as Agent Coulson's car/hovercraft hybrid Lola and a mini-Helicarrier that can transport teams around.
The initial set will include two mini-game discs. One is a tower-defense game, while another is a proceedurally-generated dungeon crawler.
Current Disney Infinity players will be delighted to hear that all of their current content is compatible with the upcoming Marvel line of products. However, those transitioning from an Xbox 360 to an Xbox One will have to purchase a new starter kit, whereas the PS3 base is compatible with the PS4.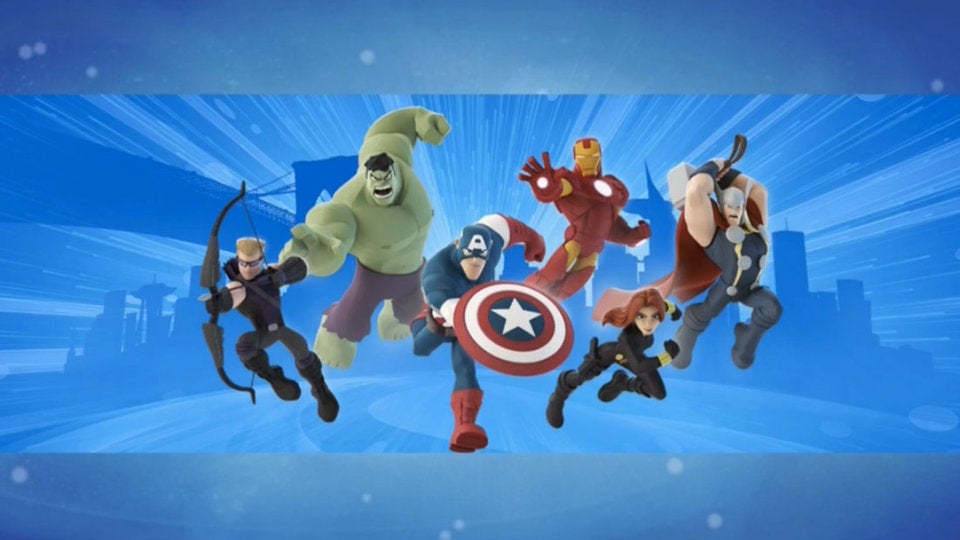 Disney noted that it's spent 60 per cent of its time tinkering with its Toy Box mode that lets players construct environments for all these disparate characters to interact in. There will be a whole host of new objects and creation tools, including an AI builder that can help create more complex settings.
Elsewhere, Polygon reported that Ultimate Spider-Man scribe Brian Michael Bendis will be on hand to supply the story for this toy-based crossover.
Disney Infinity 2.0: Marvel Super Heroes is due this autumn on PS4, Xbox One, PS3, Xbox 360, Wii U, PC and iOS devices.