Disney ditches Pewdiepie after anti-semitic stunt
UPDATE: Pewdiepie responds in rant against media and Wall St Journal's "attack".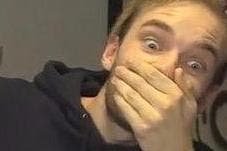 UPDATE 16/2/17 2.00pm: YouTube star Pewdiepie has responded to this week's media furore which lead both of his biggest business partners - Disney and YouTube - to distance themselves from him.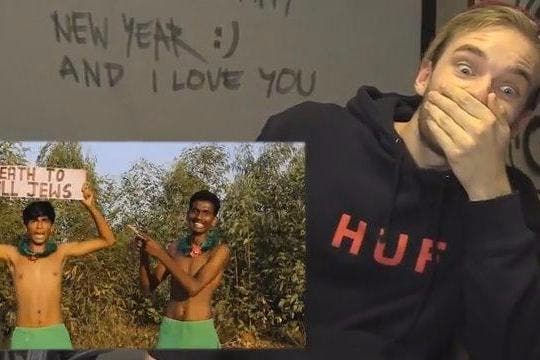 The 11-minute video, posted below, begins with a rant against how the mainstream media have treated him, before continuing with an apology for those offended by the 11th January video which sparked this week's controversy. You'll have to skip to the four-minute mark below to see him finally get around to this point.
"I'm sorry for the words I used as I know they offended people," Pewdiepie says. "I admit the joke itself went too far. I do strongly believe you can joke about anything, but I do also believe there's a right way... and not the best way to do things."
Pewdiepie then addresses the Wall Street Journal's report on him which labels nine of his videos as "anti-Semitic posts", explaining the circumstances of the imagery the article's authors selected for its piece. Each of the clips selected were taken out of context, Pewdiepie argues, including one from an article about how he believes the media takes things out of context.
This evidence was then put to Disney, Pewdiepie says, and later YouTube, forcing the hands of both companies into cutting ties.
The video continues with Pewdiepie highlighting his existing response to the fact neo-Nazi groups are celebrating some of his jokes - that he himself does not support or want to encourage them, and that there is no hatred behind the "jokes" he has made. You can read that response in full at the bottom of this article.
But the video then concludes with more of Pewdiepie's views against the media. After 48 hours of waiting for his response, it comes across confused at best.
You can watch the full statement, labelled "My Response", below:
---
UPDATE 14/2/17 2.00pm: Seizing upon Disney's dismissal of Pewdiepie earlier today, YouTube has now taken its own steps to distance itself from its biggest star.
Pewdiepie's channel has been kicked out of Google Preferred, YouTube's major advertising program for selling popular "brand-safe content", Variety reports. This follows a number of videos being delisted from the service for breaching its advertising rules.
The star's YouTube Red series Scare PewDiePie has also been cancelled. The show was renewed for a second season last June, although it's unclear whether any further work on the show had taken place.
---
ORIGINAL STORY 14/2/17 12.00pm: Disney-owned Maker Studios has dropped YouTube star Pewdiepie over recent videos which contained Nazi jokes and anti-Semitic references.
In particular, Felix "Pewdiepie" Kjellberg received widespread criticism for a now-removed 11th January video where he paid two men to dance and then unfurl a sign which read "Death to all Jews".
Pewdiepie created the video to highlight Fiverr, a website where people can sell their services for $5. The video sees Pewdiepie choose the above phrase and then look visibly stunned when he indeed gets exactly what he paid for.
The video concluded with Pewdiepie apologising:
"So that's Fiverr. What an experience. Wow. I didn't expect that. I don't feel great about this. I'm sorry, I'm so sorry. I don't know what else to say."
Maker Studios, which has partnered with Pewdiepie for years, decided the stunt was one too far.
"Although Felix has created a following by being provocative and irreverent, he clearly went too far in this case and the resulting videos are inappropriate," Maker Studios said in a statement to Wall Street Journal.
Maker Studios is a network of YouTube channels that works together to share promotion and advertising deals. Snapped up by Disney in 2014 for $675m, it signed Pewdiepie to last year launch Revelmode - his own sub-network of partner channels.
The video was created by Indian men who have since claimed they did not understand the message they were reading out. The pair were banned from Fiverr, although Pewdiepie successfully lobbied on their behalf for their account to be saved.
Wall Street Journal, which broke this story, published its article accompanied by a compilation of other references to Nazis in Pewdiepie's videos - such as him discovering player-made swastikas in his game Tuber Simulator, and a gag where he was unwittingly caught gazing at an Adolf Hitler speech on YouTube.
Edited together, the compilation paints a negative picture.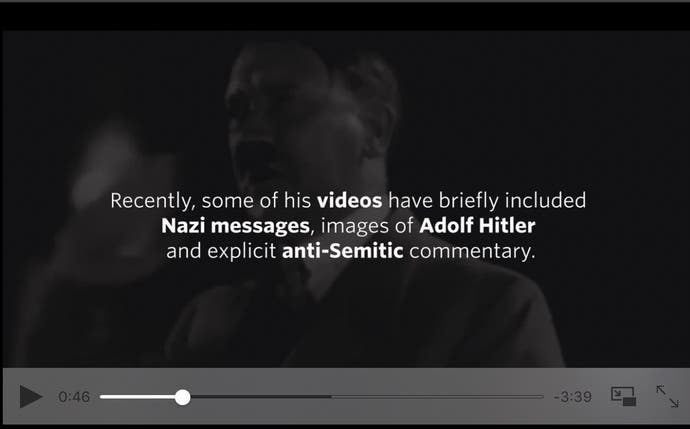 Pewdiepie has never shied away from controversy or deliberately-offensive humour, but has now pulled several of the videos shown in the compilation.
And while he has won a record-breaking 53m subscribers for his ability to shock and satirise, Pewdiepie has been criticised for not engaging his platform - and particularly his younger audience - in a wiser manner.
But for Pewdiepie, who sees his channel as entirely for entertainment, and who bases many of his skits on his viewers understanding the fact he doesn't believe what he's saying, the issue of who watches his videos has lately become a problem.
In particular, the 11th January video won Pewdiepie support from white supremiscists who see him as a messenger for racist views. This, perhaps, may be Disney's biggest worry - not that Pewdiepie doesn't align with its image but but that his words are now being taken literally and celebrated by the "alt-right", and neo-Nazi sites such as The Daily Stormer.
The issue is only exacerbated by the current US political climate and the rise of extreme right-wing views in the mainstream. Any suggestion that Pewdiepie was aiding this, even unwittingly, would be a dangerous one for a family brand like Disney to stand behind.
In response, Pewdiepie has now published a statement to, in his words, make things clear. It's reproduced in full below:
It's unclear how Pewdiepie will be financially affected by the loss of the Maker Studios partnership - for the millionaire star, it's unlikely to cause too much stress. What will be interesting, however, is whether these latest developments will mark any change in Pewdiepie's output.