Disgaea 1 Complete gets an October release date
Remastered strategy coming to PS4 and Switch.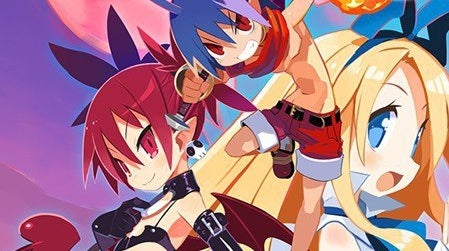 NIS America has announced that its celebratory HD makeover of the original Disgaea will be coming to PlayStation 4 and Switch in Europe on October 12th.
Disgaea 1 Complete, as the newly revamped version is known, arrives as part of the series' 15th anniversary celebrations. The first title in in the series, Disgaea: Hour of Darkness, launched on PlayStation 2 in 2003, and immediately won fans thanks to its blend of satisfying turn-based tactics, outlandish levelling, and daffy humour.
This first title follows the adventures of Prince Laharl as he attempts to conquer the Netherworld and become its Overlord - with the anniversary remaster introducing HD visuals and a new Etna Mode, welcoming characters not found in the original release.
Disgaea 1 Complete comes to PlayStation 4 and Switch on October 12th in Europe, and a little earlier - October 9th - in North America.