Discord takes on Steam with its own game store
Changing channels.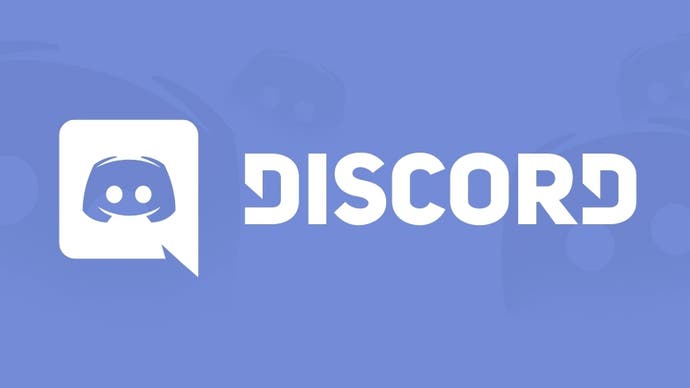 Move over Steam - there's a new digital game store in town, and it's springing from the well-known voice and text chat programme for gamers: Discord.
The store's beta, which is due to be rolled out today in Canada, will allow Discord users to buy games from publishers such as THQ and Deep Silver, in addition to games from indie publishers such as Raw Fury (Bad North, Sable and The Last Night). From the list drawn up so far, some of the most noteworthy titles include Frostpunk, Hollow Knight and Dead Cells.
Participants in the current beta will be able to use an upgraded version of Discord Nitro (Discord's monthly subscription service). Subscribers will be able to play a selection of games curated by the platform, which Discord describes as "an easy opportunity to play the golden games you've missed". It's basically like Xbox Live Gold. The games available to subscribers so far include Saints Row: The Third, Metro: Last Light Redux and Darksiders: Warmastered Edition to name but a few. The Discord Nitro subscription service will cost $4.99 per month, or $49.99 per year.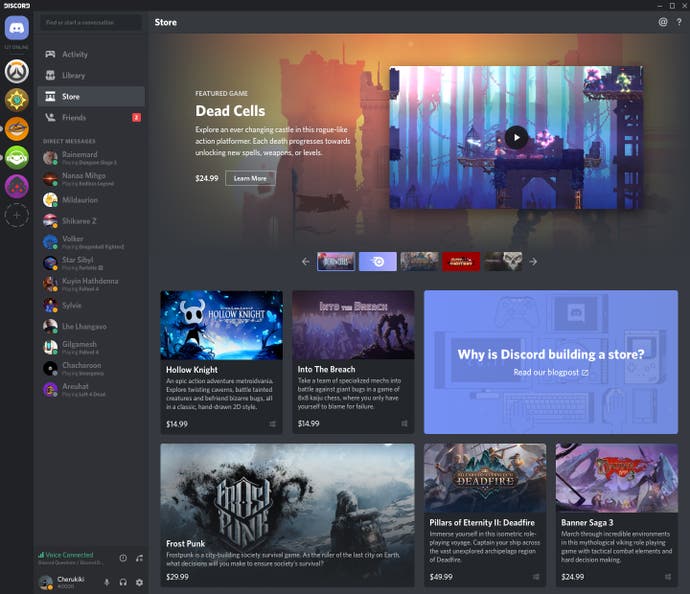 There's also good news for indie developers, as Discord will be introducing a new sponsorship programme called "First on Discord". In return for agreeing to launch their indie games exclusively on Discord, developers will receive funding to help make their planned projects a reality. After a period of 90 days, First on Discord titles will become available on other platforms, so the exclusivity agreement is only for the first few months of a game's release. The programme seems like a pretty good deal for developers, and could result in some exciting new indie titles.
Interestingly, Discord is also launching a new feature called "Universal Library". This will allow users to launch any game on their computer using Discord, even if it uses another launcher. Discord users will apparently be able to opt-in to let Discord scan their computer for games, which will let them open up games and their launchers via Discord.
This is noteworthy given big publishers are increasingly choosing to release their games exclusively on their own platforms. Only earlier this week, Bethesda announced it wouldn't launch Fallout 76 on Steam, likely in an attempt to grow the number of people using the Bethesda launcher. And it's a smart way for Discord to get users to focus on its platform. The new feature should also make life easier for us all, as we won't have to search for different launchers to swap between games. Is this peak millennial laziness? Probably.