Discord now lets you stream gameplay to people
So you can share river friend.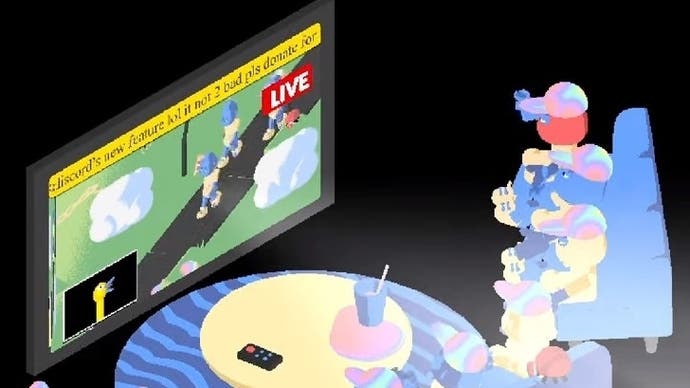 Discord continues to strap on the features, today adding the ability to stream gameplay to your friends. How nice!
You can broadcast to up to 10 friends, if you have them, so it's not like playing Wembley Stadium, but who knows? Maybe you have a day off and want to rub your friends' noses in it.
Here's a slightly weird video.
If you subscribe to Discord's Nitro service, you can stream up to 4k resolution in 60 frames-per-second, but if you're just a Classic user, it's 1080p60.
Just the other day, Discord added folders. I'm telling you, the fun never stops!