Codemasters has been listening. It knows some people were less than impressed by DiRT 2's effort to appeal to a wider crowd. It's aware of objections to the game's unashamed bombastic stance, the leaning towards fun at the expense of realism. It recognises the argument that the game reduced the core rally content to such a degree that it was at odds with the essence of the Colin McRae titles.
It's interesting to note, then, that McRae's name is nowhere to be seen in DiRT 3. There's no need to panic, though - this decision may seem indicative of a new direction for the series, but DiRT 3's content suggests the opposite is true.
Sure, Ken Block's involvement is more prominent (both in-game and in reality, with the WRC driver apparently visiting Codemasters' offices on an almost monthly basis to provide feedback). But just because Block keeps Pirelli's shareholders grinning by going everywhere sideways, doesn't mean he's not passionate and serious about the sport he's involved in.
That passion is reflected by the Racing Studio team currently assembling the third DiRT. There's no suggestion the finished product will roll out of development with the same the sombre, restrained overtones you'd normally associate with an official WRC title. But by the team's own admission there's been a rethink in response to some of the DiRT 2 feedback which appeared on forums.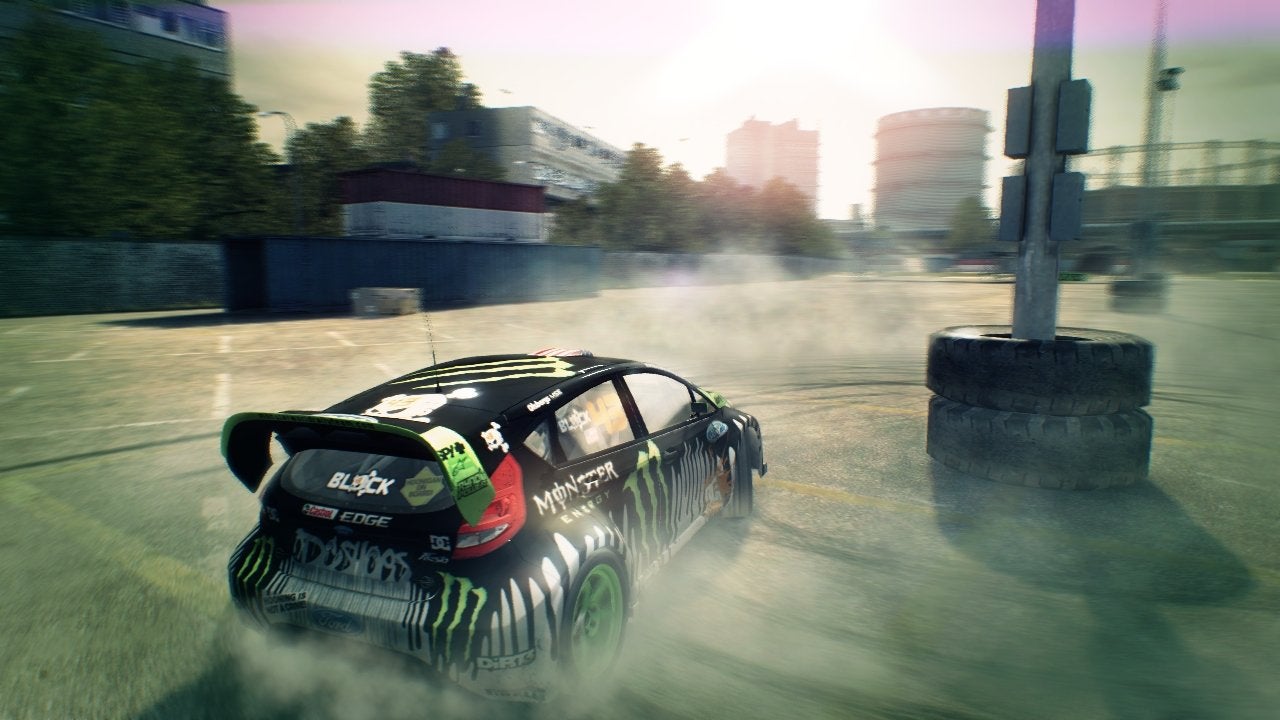 Critics will no doubt appreciate that the majority of the game – 60 per cent of the six race disciplines taking place on over a hundred routes, says Codemasters – is dedicated to rallying in the traditional sense.
That means the locations have shifted more towards the sport's typical stomping ground, with Rally events taking place in a greater number of traditional European locations. These provide the perfect opportunity to implement the game's promising snow and rain models, as well as night time events. Kenya and Aspen circuits also feature.
This renewed focus on the basics is echoed in the car selection. An influx of rally vehicles has powered its way into the 50-odd roster. In fact, out of the 15 classes nine are dedicated solely to rally, with examples from both this year's and 2011's WRC season.
On top of this models from the Rally America and Super 2000 categories share disc space with classics from the sixties, seventies, eighties and nineties, including a selection of Group B monsters.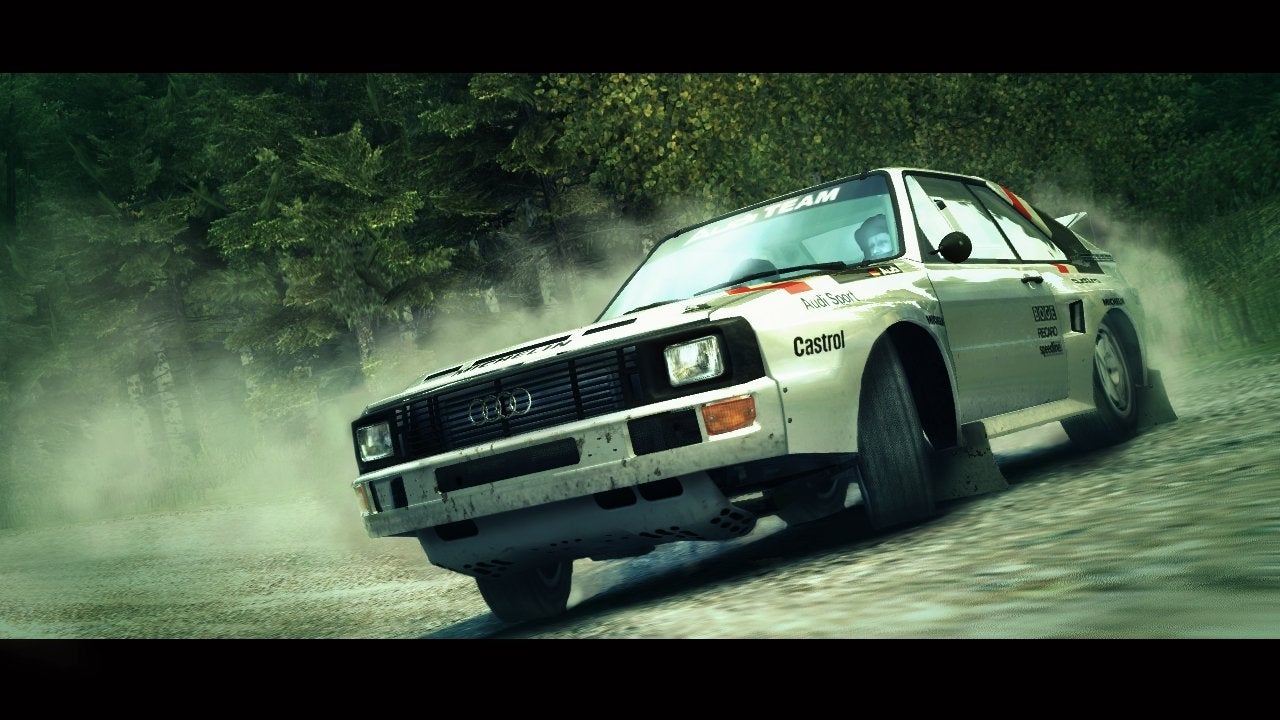 Codemasters has yet to reveal the full list but those spotted thus far include a Peugeot 405 T16, Mk2 Escort, Mini Cooper S Works Rally, Renaults Alpine and R5 Turbo, Audi Quattro and, naturally, a Lancia Delta HF Integrale. The usual suspects, in other words, but they're classics for a reason...
Other classes include the Raid vehicles (which only run on Rally and Trailblazer events to better fit in with their open road nature) and Hillclimb (replacing DiRT 2's modified cars on the Trailblazer tracks). There are also LandRush buggies and trucks, which are now smaller and more nimble.
For many, the most exciting four-wheeled inclusion is likely to be the Gymkhana cars. New to the series, these highly tuned powerslide junkies can be unleashed at a series of competitive events held within the Career mode and at specially built locations - the LA Coliseum and Monaco harbour.
If all you want to do is hoon it like Block, though, there's always the DC Compound at Battersea Power Station. Think of it as a personal playground of car-destroying opportunities waiting to be explored - there are lamp posts to doughnut around, cargo containers to drive over, scaffolding structures to jump on and and sewer pipes to squeeze through. In short, the tyre-shredding possibilities are considerable.
Will you support Eurogamer?
We want to make Eurogamer better, and that means better for our readers - not for algorithms. You can help! Become a supporter of Eurogamer and you can view the site completely ad-free, as well as gaining exclusive access to articles, podcasts and conversations that will bring you closer to the team, the stories, and the games we all love. Subscriptions start at £3.99 / $4.99 per month.