Best Xbox headsets 2023: Series X, Series S, One and One X
Wireless, wired, cheap and premium.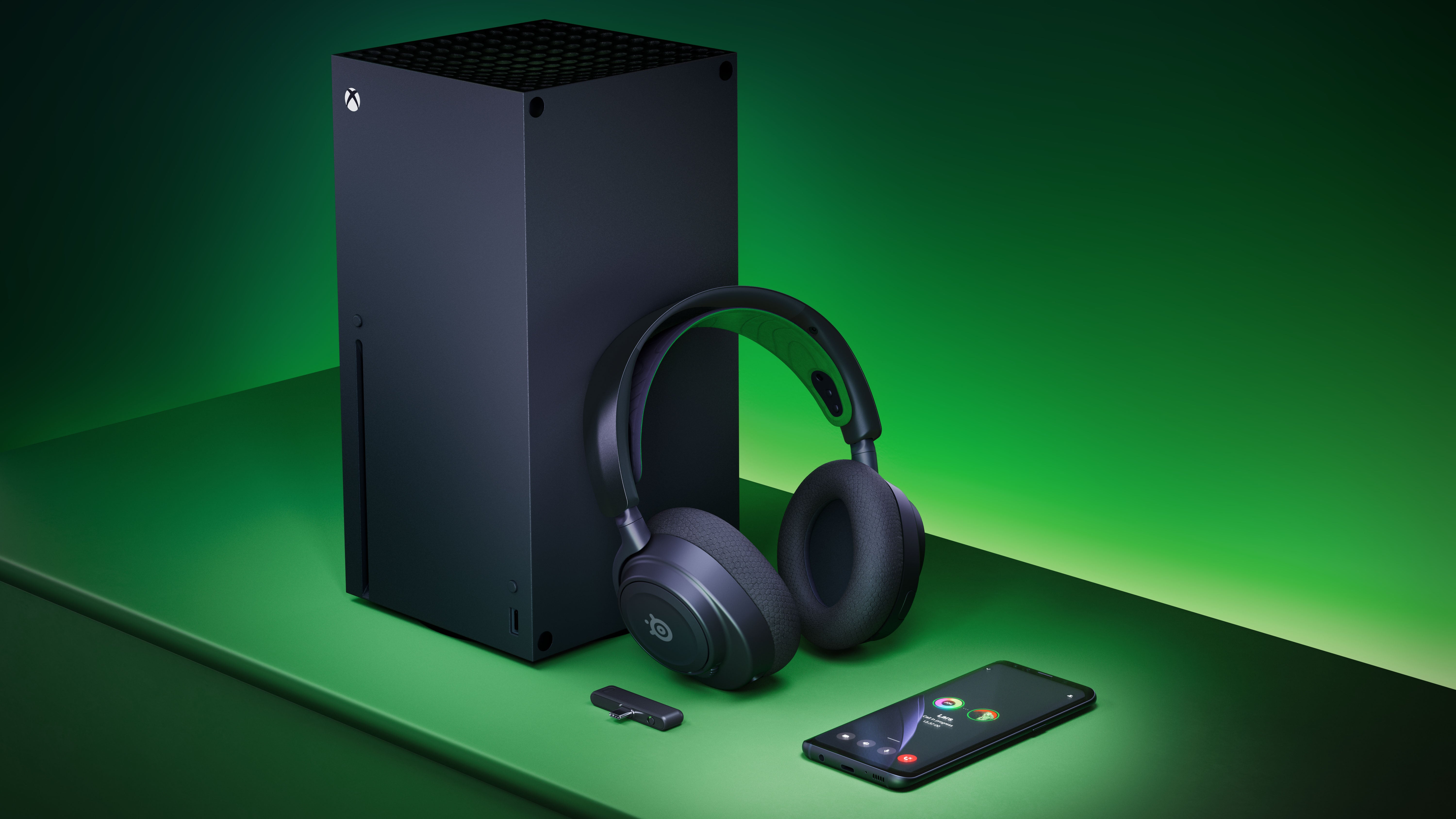 The release of the Series X and Series S saw an explosion in the number of Xbox gaming headsets available, a trend we've seen actually accelerate as we head into 2023. That's great as a consumer - but also confusing, as it's hard to figure out which headsets are actually worth your time and attention.
To solve this problem, we've tested dozens of the best Xbox-compatible headsets on the market, narrowing them down to the eight models that we fully recommend. Our list includes wired and wireless models, first-party and third-party options, at a range of price points - so no matter what your preferences are, you should find something that fits the bill here!
While all of the headsets on this list are compatible with Xbox Series X, Series S and One, many of them also work on other games consoles, like the PlayStation 5 or Switch, or for other devices like PCs, tablets and smartphones. We've noted down each model's compatibility where relevant, so you can see which headsets can be used across multiple systems and by what methods - integrated Xbox wireless, wireless via a USB dongle, Bluetooth, 3.5mm and wired USB, for example.
Without further ado, here are our top Xbox gaming headset recommendations, ranked according to our overall preference.
1. SteelSeries Arctis Nova 7X Wireless

Works wirelessly on Series X, PS5 and PC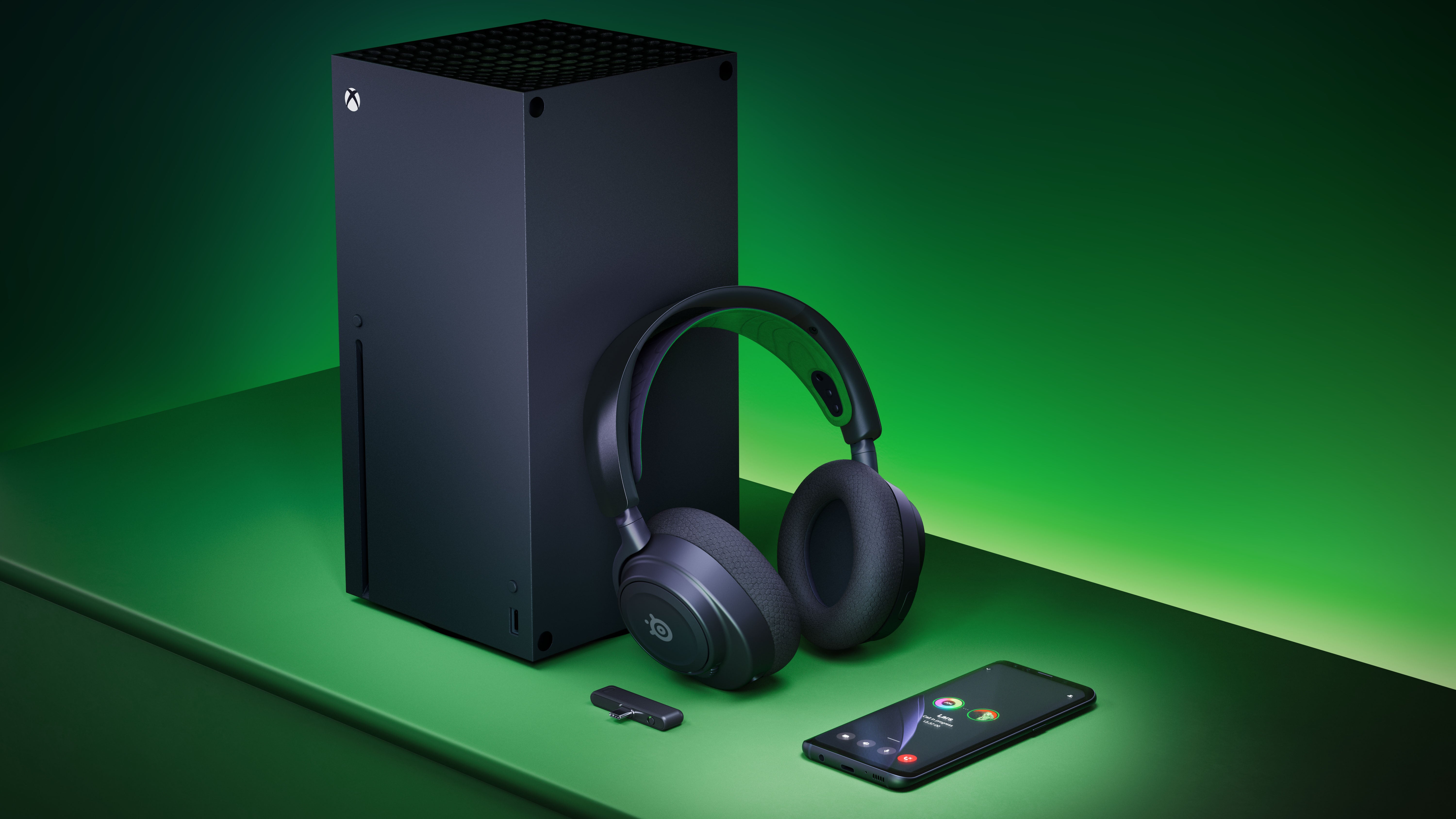 The SteelSeries Arctis Nova 7X Wireless is among the best gaming headsets on the market, thanks to its comfortable design, impressive durability and excellent sound quality. The new model supersedes the earlier Arctis 7X, with 38 hours of battery life (up from 24), USB-C fast charging and a black/green look. Notably, the Arctis Nova 7X Wireless plays on Series X/S, PS5, Switch and PC, making it a solid cross-platform choice, while also including the simultaneous Bluetooth and 2.4GHz wireless connection that differentiated the older Arctis 9X.
The fabric suspension headband style that debuted on the original Arctis 7, albeit in remixed form, remains the key to the Nova 7X Wireless's comfortable and well-balanced fit. Controls on each earcup of the 7X allow you to balance overall volume and the mix between chat and game sounds. Bass, treble and mids are all well-represented, with more detail than the earlier Arctis 7X. Microphone performance is also outstanding, even in loud environments, with the option for AI noise cancellation. Overall, this is a strong option that is only eclipsed by the significantly more expensive Arctis Nova Pro Wireless.
---
2. Xbox Wireless Headset

Microsoft's stunning first-party headset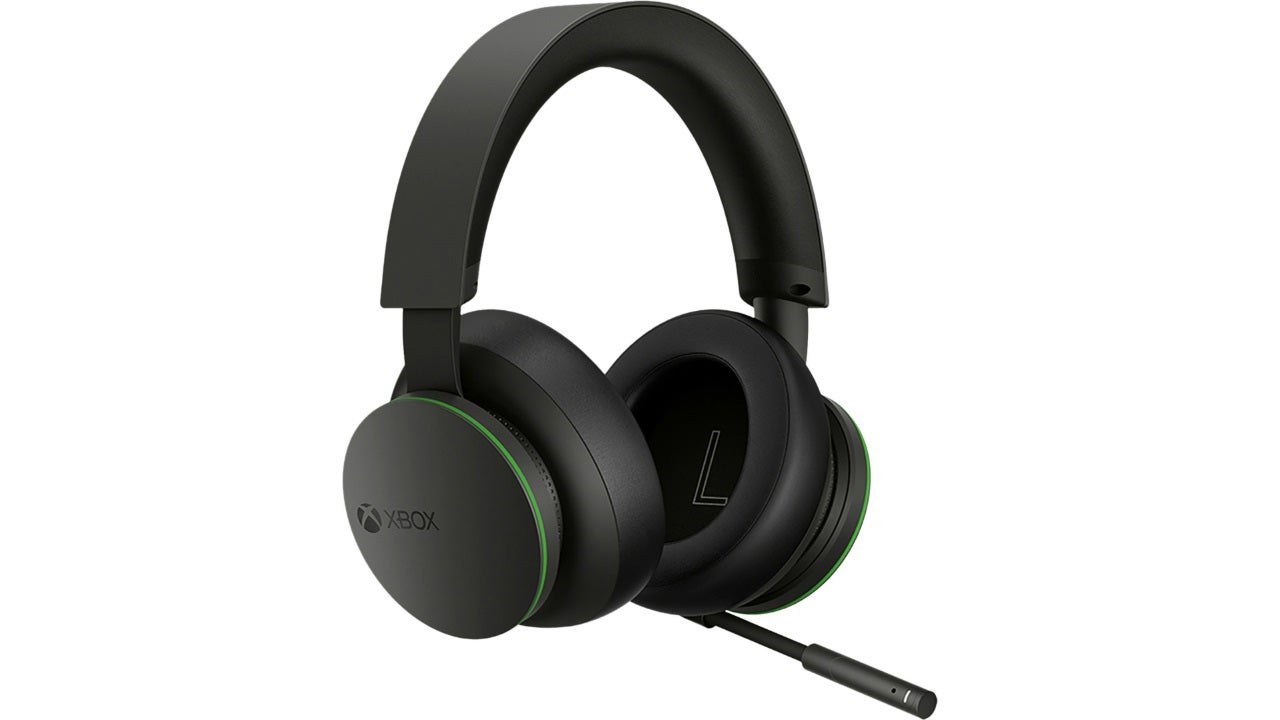 The official Xbox Wireless Headset is the second-best headset we've tested for Xbox Series X and Series S. It's light and comfortable for hours, has good battery life and boasts easy controls, with each earcup rotating to adjust volume or the game/chat mix. It connects to the Xbox without a dongle, using low latency 2.4GHz wireless, and can also connect to your smartphone over Bluetooth simultaneously - perfect for listening to music or talking on Discord while playing games.
This is by far the cheapest headset to pack in this feature, yet the Xbox Wireless Headset doesn't lack in the fundamentals either, with great (if bass-heavy) sound, good adjustability (with custom EQ settings) and a choice of three surround sound modes (including free Dolby Atmos). See our Xbox Wireless Headset review to learn more, but we're confident that the Xbox Wireless Headset is by far the best value wireless headset for Xbox on the market.
---
3. Fnatic React

Pro-gaming excellence at a low price point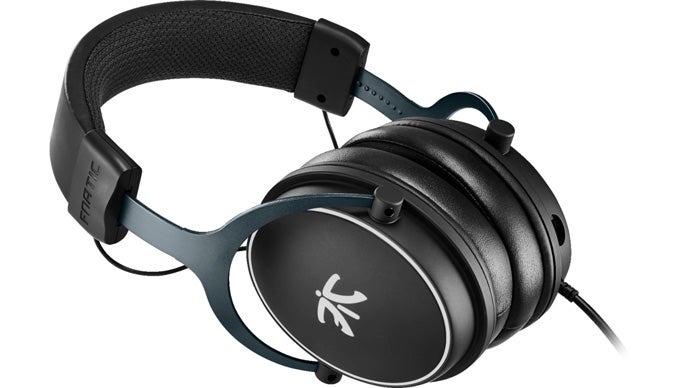 As well as being a longstanding esports team, Fnatic also produces a solid line of branded gaming peripherals - including excellent mechanical keyboards. Now, a truly top-tier headset designed expressly for competitive gaming has joined the mix with the £60/$70 Fnatic React.
Fnatic used the design of the popular HyperX Cloud line of gaming headsets as a starting point when designing the React, with a durable metal frame and comfortable plush earcups. While the design is very familiar, the audio quality is slightly more novel. Fnatic opted to emphasise highs and mids while flattening lows, providing a bright sound signature with plenty of clarity that makes it easier to hear that single errant footstep that can give you an edge in competitive games like CS:GO or PUBG. The good seal produced by the plush earcups also ensure great passive noise isolation, making these an ideal choice for playing competitive or immersive games where you don't want to be disturbed by the world around you.
The React is perfectly tuned for competitive multiplayer games, thanks to its clarity and comfort, especially given its killer price point.
---
4. Epos x Drop H3X

A cleanly-designed headset ideal for competitive gaming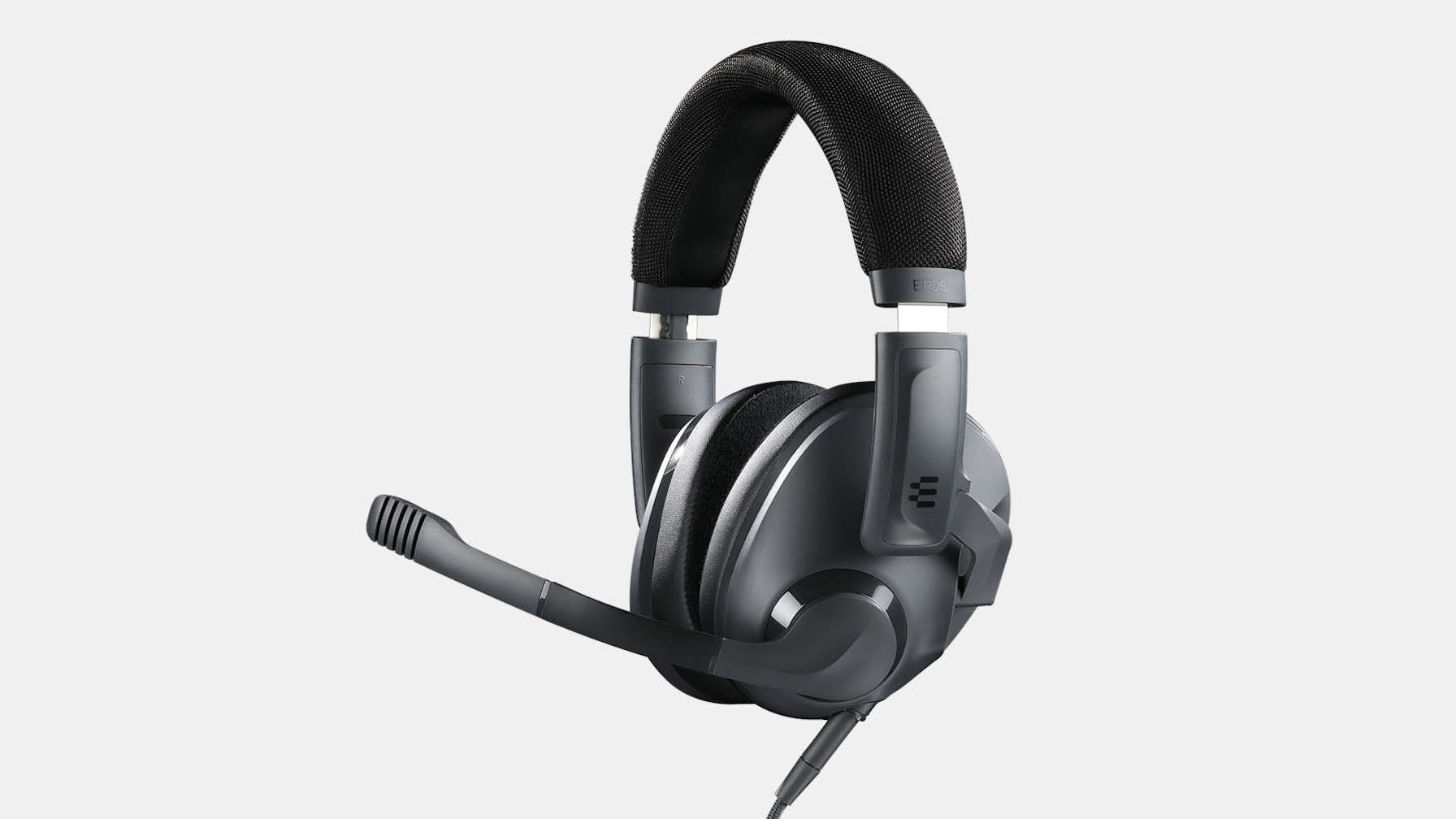 The H3X is another Epos collobaration with Drop, this time essentially being a variant of Epos H3 closed-back gaming headset that debuted in 2021 that delivers more neutral, accurate audio at a lower price. This makes the H3X ideal for competitive Xbox gaming in titles like Warzone 2.0, where its detailed positional audio and good passive noise isolation gives you the best chance of noticing encroaching enemies - while the excellent mic quality allows you to communicate with your teammates or quickly flip-to-mute if you're in proximity chat range with an enemy squad. This is a wired headset, with both single or dual-jack 3.5mm cables provided to suit Xbox Series X/S, PC, and indeed PS5 and Switch as well.
The H3X is easily adjustable and proved much more comfortable than many other headsets I've tested recently, even with glasses, as it uses the nicer cloth and leatherette headband of the H3 Hybrid. The headset's clamping force was relatively high, but the low weight and good balance of the headset goes a long way here.
The only real complaint I have here is the volume wheel on the right earcup, which isn't quite textured enough to easily manipulate with one hand in a tense situation. However, the wheel does at least look good, as does the headset as a whole, in its new 'meteor' colourway that I slightly prefer to the black or white choices of the H3.
Overall, this is a great choice for competitive gaming, especially if you don't have the budget for a high-end wireless headset or you prefer the better audio and simplicity of a wired solution.
---
5. Astro A40 TR

Impeccable wired open-back gaming headphones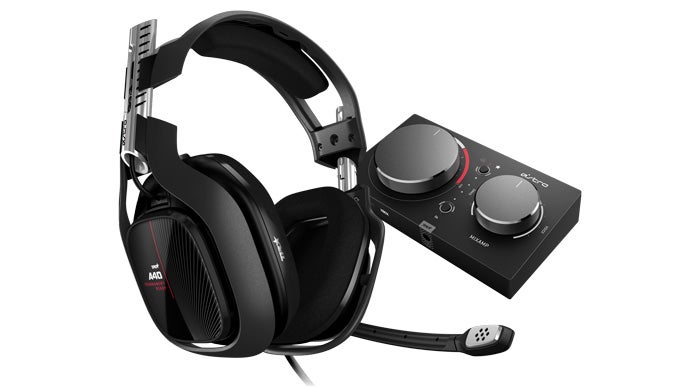 The best open-back gaming headset we've tested so far is the Astro A40 TR with MixAmp. These premium wired headphones are comfortable, with soft memory foam earcups and a lightweight design, making them easy to wear for hours on end - even for glasses users.
How does it sound? The default tuning is warm with nice emphasis on low and low-mid tones, and imaging is pretty good, helping you locate enemies in-game. As with all open-back headphones, some sound does leak out, and you'll be able to hear background noise too, making them best suited for quiet environments. The microphone is also of good quality, and can moved to either side of the headset or removed entirely if you prefer.
The headset is available standalone, but we recommend picking up the version with the bundled MixAmp. The MixAmp provides convenient dials for adjusting the volume and game/chat balance plus easy connections to PC and Xbox.
---
6. Razer Kaira Pro

Comfy, with low-latency Xbox Wireless plus Bluetooth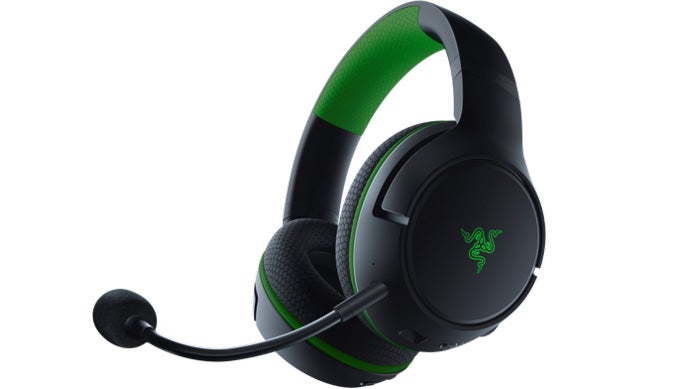 The Razer Kaira Pro is a comfy headset that occupies a similar niche to the Xbox Wireless Headset, offering a dongle-free Xbox Wireless connection plus Bluetooth. It also works on PC with the Xbox Wireless Adapter. The Kaira Pro feels well made, with metallic elements throughout, and features Razer (and Microsoft's) traditional green-on-black colour scheme with RGB-lit Razer logos on each earcup.
Beyond its appearance though, the Kaira Pro impresses - the mic quality from the detachable boom mic is excellent for a wired headset and the headset is quite comfortable - although not ideal for glasses-wearers like myself. Sound quality isn't quite as good here as on some of our other recommendations, with prominent bass at the expense of detail and clarity. Still, if you're looking for exactly that kind of bombastic sound signature, the Kaira Pro have you covered.
---
7. LucidSound LS15X

A great budget option that's wireless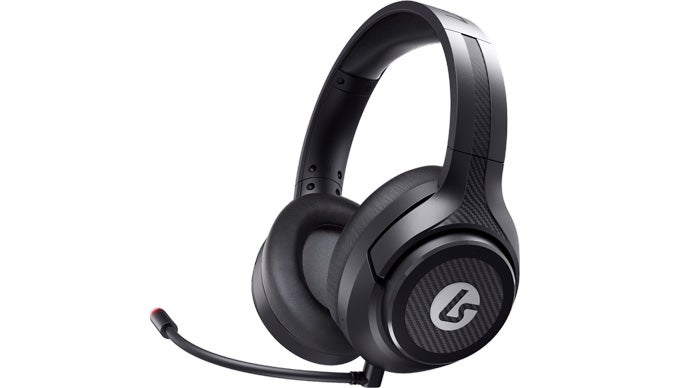 The LucidSound LS15X is relatively inexpensive for a wireless headset, and offers a solid first impression thanks to its 50mm drivers, sensible control scheme and carbon fibre effect design. The light weight (270 grams), soft headband and only moderate clamping strength means that these headsets feel comfortable to wear, and the plastic construction felt relatively sturdy in the hand. Sound quality is good overall, with reasonable imaging but relatively little detail, making them best-suited for gaming rather than music or movies.
The controls here are probably the most novel thing about the headset; you can roll the outer edge of the left earcup to adjust the volume and the right earcup to adjust the chat mix (on PC). This is convenient, but makes an unpleasant scraping sound. As well as the wheels built into the earcups, you get dedicated on/off and EQ buttons, a Micro USB charging port, a 3.5mm input and a mic socket - there's also an integrated mic for mobile use. The main plug-in microphone requires careful positioning but offers decent quality, while the integrated mic doesn't require setup but sounds a bit distant. Finally, battery life is about average at 15 hours; normally you don't see better results without stepping up to something like an Arctis 7X/7P which gets closer to 25 hours. For the money, the LS15X is a reasonable choice.
---
8. LucidSound LS50X

A premium multi-platform headset that looks the part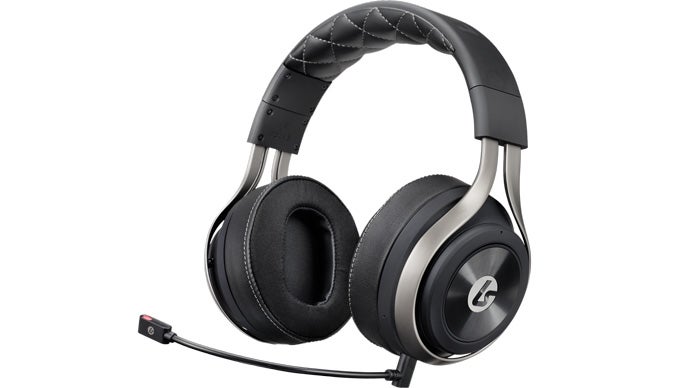 This premium headset looks and feels incredible, with a stylish and strong metal and stitched faux leather design that impressed everyone I've shown it to. The earcups felt a little constrictive for my elephantine ears, but given the weight of this headset it still feels remarkably comfortable. The LS50X also works with a wide range of devices, from Xbox and PC to mobile devices over Bluetooth or 3.5mm, so you'll have ample opportunity to show it off outdoors if you like.
Sound quality is a strong point too, accurate and balanced, although bass performance is a little sub-par given the price, with a bit of a hollow sound - whether this bothers you will depend on the music you listen to (if any) and your audiophile tendencies. In better news, a choice of several EQ settings are offered plus surround sound via Dolby Atmos on PC or Xbox, which works wonderfully. The headset doesn't support LDAC or aptX HD, which is a shame for Android users, but iPhones are well catered for with the usual AAC and SBC codecs.
Regardless of a few flaws that have dropped it down the order somewhat, this is a strong headset for anyone lucky enough not to be burdened by a strict budget. Build quality, aesthetics, sound quality and connectivity are the real high points here, so anyone investing in a headset for years of heavy use could be well served with the LS50X.
---
Frequently Asked Questions
Do Xbox One headsets work with Series X/S?
Yes.
Do Xbox Series X/S headsets work with One?
Yes.
Is it worth using 5.1 or 7.1 surround sound?
It depends. If you want to immerse yourself in a game or movie, the virtual surround sound mode offered on many gaming headsets can be fun to play with. You can even add surround sound processing to headphones that don't come with it on PCs running Windows 10 and the Xbox One using Windows Sonic or Dolby Atmos for Headphones. However, if you're looking at surround sound to gain a competitive advantage, my recommendation is to keep surround sound disabled - the processing that tries to fake surround sound often makes it harder to hear footsteps or other quiet audio cues, adds delay and tends to remove detail. Instead, look for headphones with a wider audio stage, eg many open-back headphones, as this will actually make it easier to place your enemies on the map based on the noises that they're making.
Should I get wireless headphones?
Wireless headphones give you a lot of freedom, so you can make yourself a sandwich in the kitchen or sit on the opposite side of the couch without worrying about taking off your headset or rerouting its cables. However, you will need to recharge your wireless headset every few days or weeks, and it's certainly annoying when your headphones go dead mid-firefight. If you tend to sit in different positions while gaming or just hate being tethered to your desk, wireless is a sensible choice; otherwise, save the money and the hassle of recharging and get wired headphones instead.
What brands should I consider?
This is no by no means an exhaustive list, but headphones from HyperX, SteelSeries and Sennheiser tend to be well-respected. Razer, Logitech, Turtle Beach and Astro have also made some great headsets in their day, although they've also produced a few relative stinkers as well. Ultimately though, gaming headsets can vary massively from model to model, so it's best to look for reviews on the headset you're considering rather than shopping by brand alone.
Why do wireless headsets that work for PS4, PS5 or PC not work for Xbox?
Xbox consoles only work with certified USB devices and use Microsoft's proprietary wireless standard, so you'll need to look for headsets that are specifically marketed as Xbox Series or Xbox One compatible. Some Xbox branded headsets also work with PS5, like the Arctis 1 Wireless for Xbox and the Arctis 7X, but vice versa doesn't seem to be possible. Of course, wired 3.5mm headsets work across both consoles.
Do Xbox headsets work on PC?
It depends on the headset. Ones that use a USB dongle for wireless connectivity often work, eg the LucidSound LS50X, while those that use Microsoft's proprietary built-in wireless for a dongle-free connection can be used on PC with the Xbox Wireless Adapter. Finally, 3.5mm headsets will work on PCs and indeed pretty much all other consoles and mobile devices.
What separates more expensive headsets from cheaper ones?
It depends on the headset, but common upgrades on more premium headsets include build quality, aesthetics, sound quality and features. Higher prices doesn't always translate into quality though, as any added features or improvements may not be ones that you personally benefit from - like the inclusion of surround sound modes for players that prefer stereo for competitive gaming, for instance, or connectivity options that they won't utilise.
When do headsets go on sale?
Headsets go on sale throughout the year, but Prime Day and Black Friday are two likely times for headsets to be discounted. Manufacturers and retailers also often make a habit of dropping prices on older headsets around the time their successors come to market, so this can be a good time to grab a bargain as well. We're constantly on the lookout for discounts, especially for products we recommend, so follow @dealsfoundry or @dealsfoundryusa on Twitter to get alerted when that happens.