AMD announces long-awaited Ryzen 7000X3D CPUs to take the fight to Intel's 13900K
Plus: cheaper Ryzen 7000 chips, laptop CPUs/GPUs.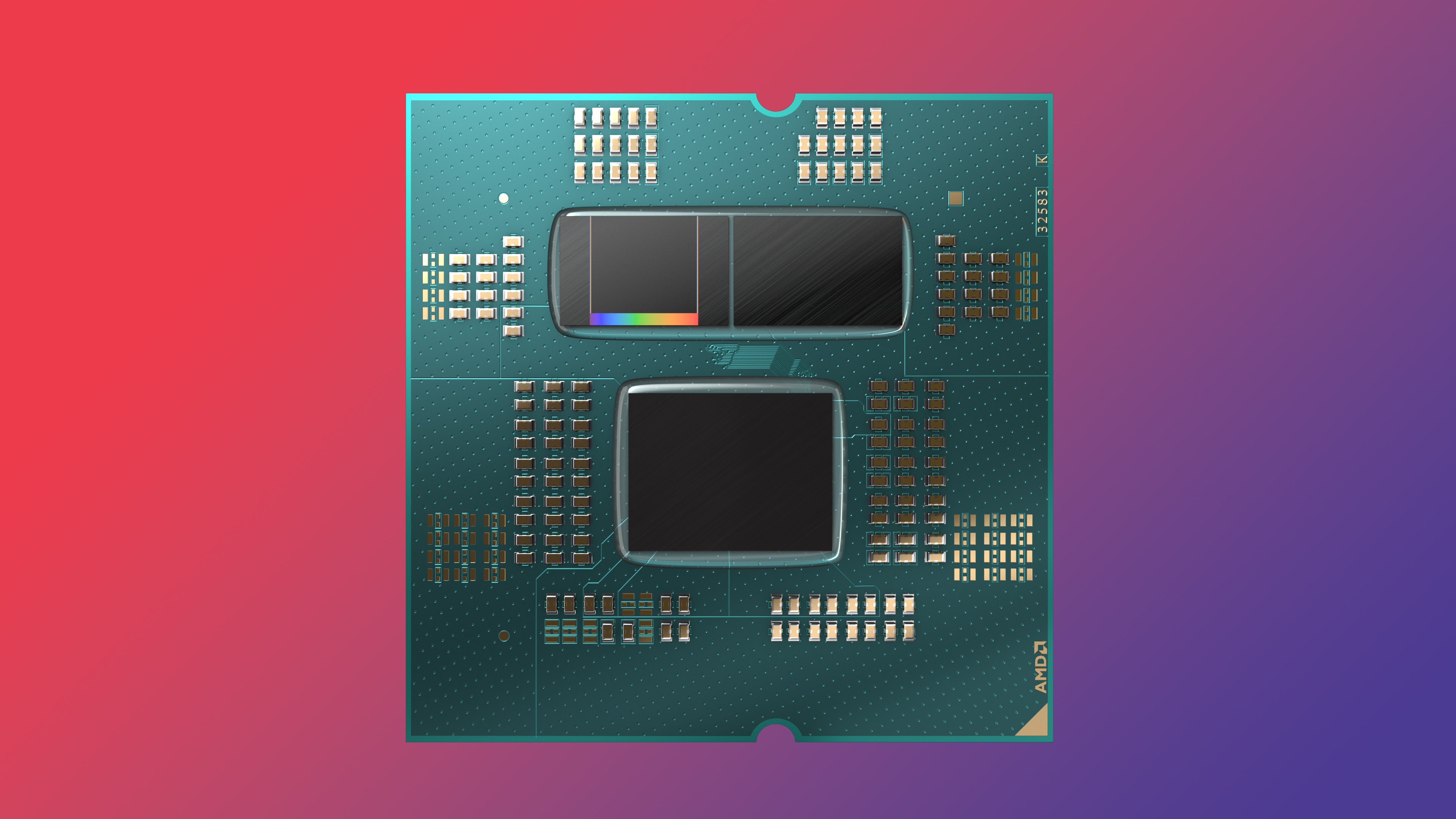 AMD has announced a raft of new Ryzen processors at its CES 2023 showcase, including the long-awaited Ryzen 7000X3D processors that should provide a stern rejoinder to Intel's 13th-gen desktop CPUs and could let Team Red reclaim the gaming performance crown.
The idea here is pretty simple: take the '3D V-Cache' technology that made AMD's last-gen Ryzen 7 5800X3D so fast that it challenged even next-gen flagship CPUs, and pair it with some of AMD's fastest Ryzen 7000 processors. The result is three new chips, the Ryzen 7800X3D, Ryzen 7900X3D and the Ryzen 7950X3D. All three come with dramatically increased cache sizes - 104MB of L2 and L3 cache on the Ryzen 7 and up to 144MB on the Ryzen 9 - which minimise the time CPUs spend waiting for data to be copied into the cache, increasing performance considerably in some games.
In AMD-provided benchmarks, the 7800X3D was between 10 and 25 percent faster than the 5800X3D at 1080p in games like Cyberpunk 2077, Shadow of the Tomb Raider, Borderlands 3 and F1 22 - slightly less than I would have expected, given that the 7800X3D is also using DDR5 RAM versus the DDR4 on the 5800X3D. Perhaps a more interesting comparison is that of the 7950X3D against the 13900K, where AMD showed between a nine and 24 percent performance lead in Watchdogs Legion, Dota 2, Rainbow Six Siege and Horizon Zero Dawn.
| | CPU design | Boost | Base | L3 cache | TDP | RRP |
| --- | --- | --- | --- | --- | --- | --- |
| Ryzen 9 7950X3D | Zen 4 16C/32T | 5.7GHz | 4.2GHz | 128MB | 170W | TBA |
| Ryzen 9 7950X | Zen 4 16C/32T | 5.7GHz | 4.5GHz | 64MB | 170W | $699/£739 |
| Ryzen 9 7900X3D | Zen 4 12C/24T | 5.6GHz | 4.4GHz | 132MB | 120W | TBA |
| Ryzen 9 7900X | Zen 4 12C/24T | 5.6GHz | 4.7GHz | 64MB | 170W | $549/£579 |
| Ryzen 9 7900 | Zen 4 12C/24T | 5.3GHz | TBA | 64MB | 65W | $429 |
| Ryzen 7 7800X3D | Zen 4 8C/16T | 5GHz | 4.XGHz | 96MB | 120W | TBA |
| Ryzen 7 7700X | Zen 4 8C/16T | 5.4GHz | 4.5GHz | 32MB | 105W | $399/£419 |
| Ryzen 7 7700 | Zen 4 8C/16T | 5.3GHz | TBA | 32MB | 65W | $329 |
| Ryzen 5 7600X | Zen 4 6C/12T | 5.3GHz | 4.7GHz | 32MB | 105W | $299/£319 |
| Ryzen 5 7600 | Zen 4 6C/12T | 5.1GHz | TBA | 32MB | 65W | $229 |
These X3D chips will no doubt cost a pretty penny, with no prices mentioned in the AMD announcements - despite a tiny footnote stating that prices were given in US dollars, perhaps hinting that the prices were removed at fairly short notice? There's no firm release date either, just February.
However, there are some cheaper Ryzen 7000 CPUs coming as well. Specifically, there are three 'non-X' SKUs arriving on January 10th, including the $429 Ryzen 9 7900, $358 Ryzen 7 7700 and $229 Ryzen 5 7600. These CPUs all come with CPU coolers, Wraith Prism w/ RGB for the Ryzen 7/9 chips and the Wraith Stealth for the Ryzen 5, which makes sense for parts that consume less power and therefore generate less heat. We previously saw minimal differences (like 1~3 percent) between X and non-X parts, eg the Ryzen 5600 and 5600X, so this ought to make Ryzen 7000 an easier sell for consumers - although high motherboard and DDR5 prices are likely to still hamper adoption.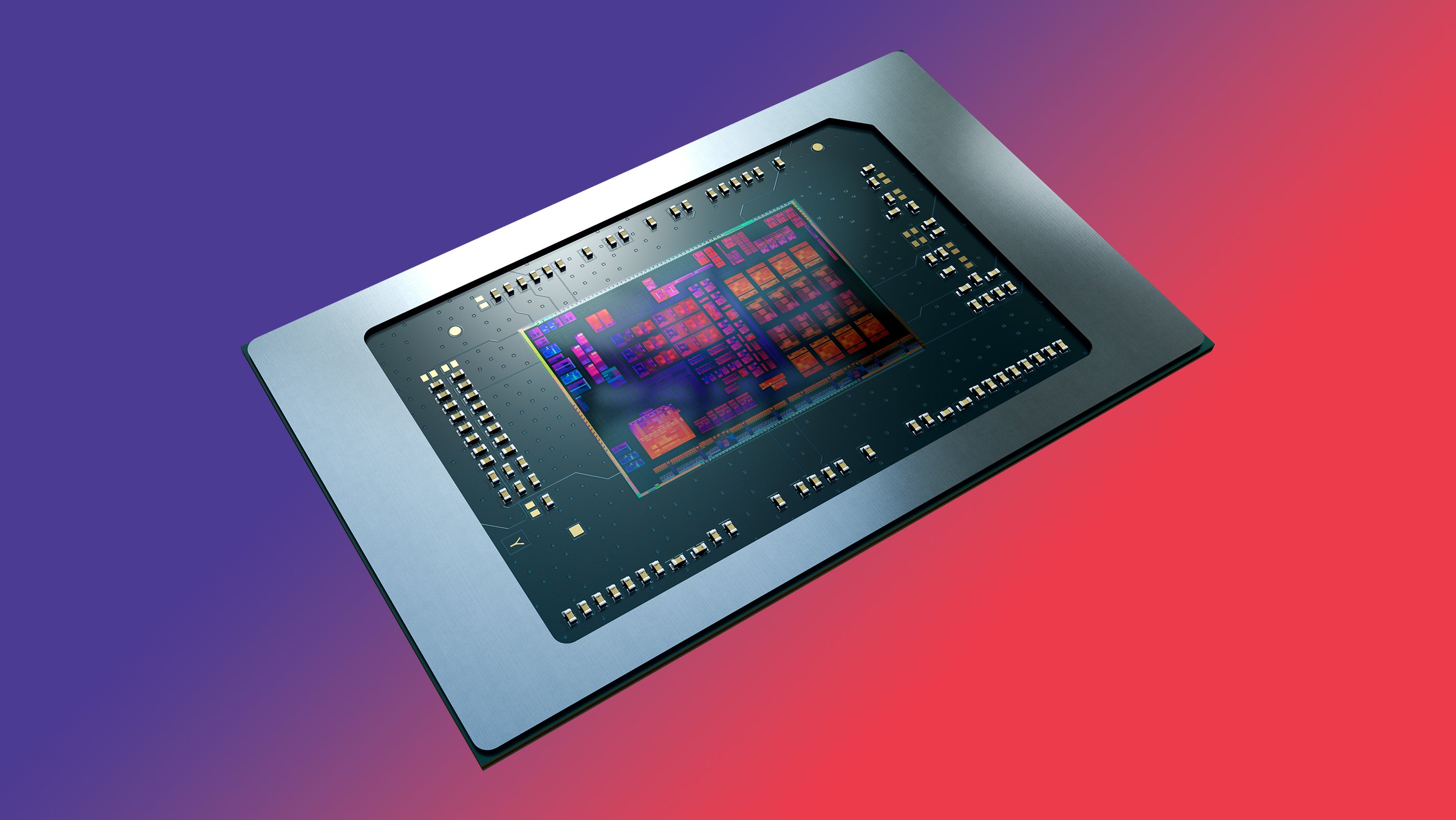 AMD also detailed its new 4nm Ryzen Mobile 7040 processors for ultra-thin laptops, which include the first deployment of AI acceleration hardware acquired from the company's recent purchase of Xilinx. The CPUs are based on the Zen 4 architecture and come with RDNA 3 graphics, so they ought to be pretty potent despite their modest power targets and capable of challenging Apple's M2 and Intel's 12th-gen low power mobile processors.
AMD CEO Lisa Su also introduced more gaming-focused mobile processors, the 7045HX series, that are the first to bring a chiplet design to laptops with up to 16 Zen 4 cores, 32 threads and RDNA 2 graphics. AMD quoted up to a 41 percent performance improvement in CS:GO over the outgoing 6900HX, with 17, 18 and 29 percent improvements in Shadow of the Tomb Raider, Watchdogs Legion and Far Cry 6 respectively.
The new CPUs will be accompanied by new 7600M XT mobile GPUs, which according to AMD's testing will outperform the RTX 3060 mobile by around 20 percent. Of course, we know that performance and power usage of mobile GPUs can vary substantially - and Nvidia just announced 40-series laptop GPUs - so this comparison is a bit meaningless for the moment. We'll know more when the laptops are actually released on the AMD side from February 23rd.
It's a fairly exciting show from AMD then, and I'm keen to begin benchmarking the new desktop chips. What did you make of the announcements? Let me know in the comments below.
Will you support the Digital Foundry team?
Digital Foundry specialises in technical analysis of gaming hardware and software, using state-of-the-art capture systems and bespoke software to show you how well games and hardware run, visualising precisely what they're capable of. In order to show you what 4K gaming actually looks like we needed to build our own platform to supply high quality 4K video for offline viewing. So we did.
Our videos are multi-gigabyte files and we've chosen a high quality provider to ensure fast downloads. However, that bandwidth isn't free and so we charge a small monthly subscription fee of £4.50. We think it's a small price to pay for unlimited access to top-tier quality encodes of our content. Thank you.
Support Digital Foundry