DF Direct Weekly on The Coalition's UE5 demo and Intel CPUs and Graphics at GDC 2021
Plus: do you play with inverted controls?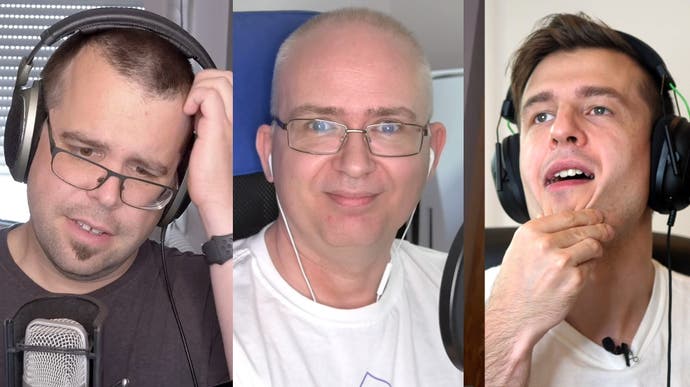 You know the score by now, right? Every week, the Digital Foundry crew sits down to talk about the tech topics of the day that have caught its attention, discuss the latest projects and then take on a bunch of questions set by users enrolled in the Digital Foundry Supporter Program. Oh, and did you know that supporters get the opportunity to watch the show every week on Saturday?
Kicking off the discussion this week are our reactions to The Coalition's Unreal Engine 5 demo at the virtual GDC 2021. This one is fascinating stuff: the developers of the Gears of War series are one of the most accomplished tech outfits in the business and their trailblazing work with Unreal Engine 4 looks set to continue with the latest iteration of the technology. We discuss the highlights of the presentation and assess the challenges facing The Coalition as they grapple with the computationally expensive Nanite and Lumen (especially Lumen!) features.
Beyond that, Alex Battaglia clues us in on a couple of Intel's presentations at GDC - on the face of it primed for the latest CPUs and graphics but strongly indicative of what we should be expecting from the company's next generation processors and discrete graphics cards. We also talk troubling legal demands sent to the modding community then double-down on our views on Insomniac's 40fps mode in Ratchet and Clank: Rift Apart. John also shares how he is using Unreal Engine 5 in combination with a green-screen background to boost his production workflow.
If you're looking to skip ahead to specific parts of the show, enjoy these carefully curated time-codes.
Supporter Q+A? It's massive this week - there's some house-keeping on Steam Deck (but check out prior coverage for a more detailed breakdown of our thoughts there), John talks black frame insertion on an LG OLED, while I discuss how things are going in using a 40-inch OLED as a PC monitor (spoilers: it's a game changer). Beyond that, is PC holding back PlayStation 5? And finally - the question for the ages: do any of us play with inverted controls? The answer is yes - Alex does - which causes some unforeseen consequences for the team...