From Xbox One to RTX 2080 Ti: how Modern Warfare's stunning tech scales across all systems
Infinity War.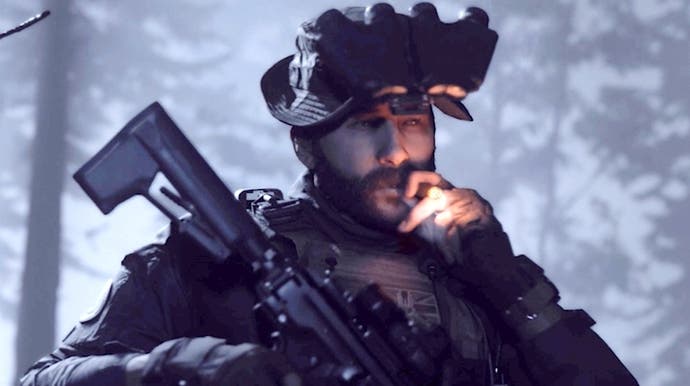 Five years in development, the new Infinity Ward engine is finally in the hands of Call of Duty players in the rebooted Modern Warfare. It's a brilliant example of the late-gen multi-platform game - where long years of experience working with a fixed platform architecture pay dividends with some exceptionally impressive audio-visuals. Realism is on a new level compared to prior COD offerings, lighting and animation are radically improved, the interaction between illumination and materials is spot-on and the sheer level of detail delivered by the new technology is hugely impressive. This is an engine designed to scale - not just across today's consoles and up to the fastest ray tracing-capable PC graphics cards - but also to the next generation of Sony and Microsoft machines.
Of course, another aspect of the late-gen multi-platform game is that sometimes the scale of the ambition isn't quite a match for the available power of the consoles and it's fair to say that Infinity Ward treads a fine line here. Modern Warfare is a treat to play, but the enjoyment of Call of Duty is tied closely to performance - and there are key differences between platforms here, something that is all the more relevant owing to the game's forward-looking approach to cross-play.
Meanwhile, Infinity Ward's dedication to a smooth, filmic look to its visuals means that there are some very obvious differences between consoles - yes, resolutions are very different, but while we have pixel-count data for all machines, image quality is more about clarity rather than traditional artefacts like 'jaggies', pixel-popping or temporal shimmer. Not all aspects of the presentation are rendered at native resolution either, further muddying the waters.
What we do get is a feature-complete experience across all systems, from a launch era Xbox One right up to the latest and greatest RTX 2080 Ti-equipped gaming PC. That means the beautiful new lighting system is a core foundation of the game, interacting perfectly with the physically based materials pipeline that delivers highly realistic weapons, clothing and environmental surfaces. This augmented still further by a vast increase in detail. Tessellation is used liberally on all systems, and core geometry is up by a factor of 5x compared to prior COD titles.
This meshes well with a new hybrid tile-based streaming system that delivers a new level of detail on both the micro and macro scale, opening the door to the vast Ground War stages in multiplayer, while packing the scene with incidental detail in what is by far and away the most visually impressive campaign the Call of Duty engine has delivered. The focus on attention to detail goes beyond the visible spectrum too - with the view through thermal scopes and night vision goggles as accurately rendered as the standard view.
Every light source can interact with volumetrics too, to the point where multiple lights of different colours can blend within the volume, with the density of the volume realistically portrayed according to the viewer's position: a firefight within the ground fog is a level playing field, but when an enemy sniping from above would have a very different viewpoint. Volumetrics are liberally used throughout the campaign, but do also highlight a weakness: their clarity seems related to rendering resolution, meaning disparity between systems. It's the same situation with particle effects, which also look very different across the consoles. These are expensive effects to render too, and there are frame-rate implications when used intensively.
Native rendering resolution does have an impact then, but perhaps not in the usual way, though the results at the pixel-count level do tie in with the relative GPU power of the various machines. At the bottom of the pile sits Xbox One, rendering at a maximum of 1600x900, but with horizontal dynamic scaling reaching a minimum of just 800x900. Of the bunch, it's clearly the least defined, and particle effects and volumetrics often don't hold up. In the campaign, frame-rate is rarely locked to 60fps, and can drop into the late 30s.
PlayStation 4 is a considerably more refined experience, with a 1920x1080 target resolution and a similar horizontal dynamic scaler in place for a 960x1080 minimum. The increase in clarity and the knock-on effect to particle rendering quality is welcome, though volumetrics can still exhibit a noticeable 'tiling' effect to them. Although the frame-rate window is similar to Xbox One overall, there is a clear and measureable performance advantage of around 10 frames per second in like-for-like scenes. So far then, no surprises.
Things switch up a touch with the enhanced machines, however. Similar to the base machines, detail is enhanced via temporal supersampling - data from multiple frames being combined to form the present one. And both PlayStation 4 Pro and Xbox One X are aiming to get to an end result of full 4K - a 3840x2160 output. Dynamic resolution scaling is in effect though, with the horizontal scaler in effect on Xbox One X, while the Pro seemingly scales on both axes. Clearly, the X is pushing more pixels, and there is more clarity, but the fact is that although nor perfect, PlayStation 4 Pro is delivering a noticeably more consistent lock to 60 frames per second.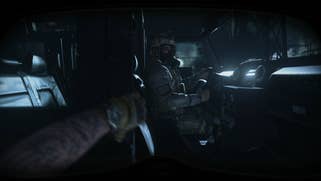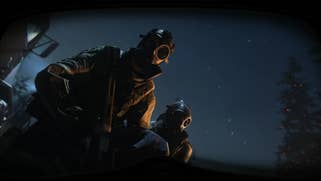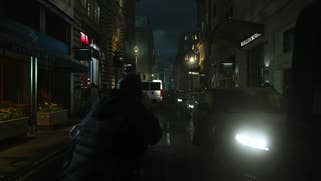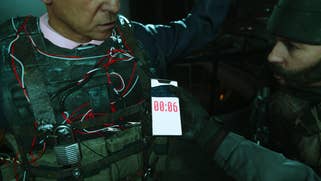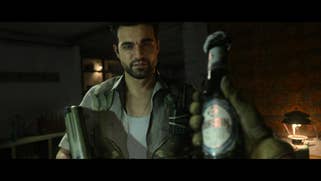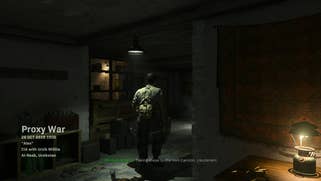 Xbox One X also seems to be the only platform using an adaptive sync, meaning that some degree of flexibility is added to the render budget. A 60fps game has a 16.7ms per-frame render budget, synchronised to the refresh of the screen. However, on the X, the game is given leeway to extend that budget within a certain window. 'Late' frames therefore arrive as the screen is updating, causing the tear effect. It's not overly intrusive as it's limited to the top portion of the screen. Performance overall is typically 50-60fps but the hardest stress areas can drop to the mid 40s. It's a surprising turnout when the less capable Pro is delivering a more consistent experience - and with no tearing.
Meanwhile, the PC game offers us the chance to power past almost all of the limitations found in the console version - and it's an excellent rendition of the game, exclusively running on DirectX 12 but retaining the exclusive full-screen support that several recent games we've looked at unfortunately lack. There is some scalability built into the game (represented by an excellent options screen with individual pictures and explanatory text telling you what adjusting the setting actually does), display and rendering resolution can be individually set in the COD tradition and there's full support for ultrawide screens and unlocked frame-rates.
Being built on DirectX 12, the foundations are there to support hardware-accelerated ray tracing via DXR and there's a focus here on accurate shadow rendering. It's not an overly expensive option for RTX GPUs, and the effect ranges from being quite subtle to being totally transformative, according to the scene - I'd recommend taking a look at our PC focused video on this page to get a good idea of how this all works in practise.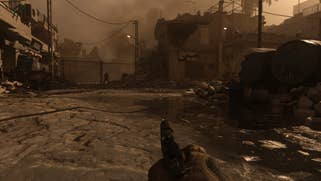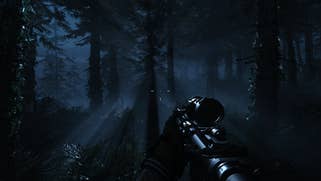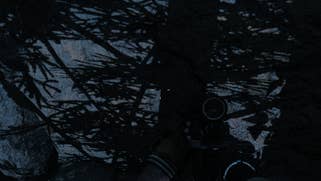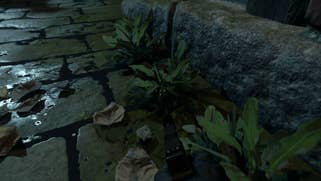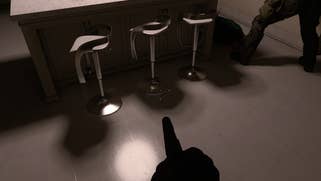 Settings are verbose in nature, and generally speaking, Xbox One X - our usual point of comparison when getting a handle on PC settings - seems to render mostly at the 'normal' settings, which makes sense. Again, we've got a deep dive on the key settings tweaks, but fundamentally it's screen-space reflections, tessellation and particle quality that will get you the biggest performance improvements via tweaking. Interestingly, volumetrics can still have the same 'tiling' effect as the consoles, and quality can only be increased here by increasing rendering resolution across the board. Super-sampling is the brute force approach to resolving that minor issue, then.
In terms of optimised settings - the best balance of image quality and performance - I recommend everything cranked up to the maximum with shadow caching enabled. However, dropping shadows to high with screen-space reflections and tessellation adjusted to the normal quality level is the way forward. Unfortunately, there is no dynamic resolution scaling option in the PC version - something I really would like to see - but it is the case that the most impactful route forward for improved frame-rates is to lower the internal resolution. On higher pixel density displays, the effect is not too impactful. We played the majority of the game on an Asus ROG RTX 2080 Ti, with everything enabled (inclusing ray tracing) at an internal resolution of 3200x1800. It may not be native 4K, but performance was rock solid and the experience was simply beautiful.
On a technological level, the new Modern Warfare is a home run, but there is the sense that performance optimisations could improve the base consoles, and push PlayStation 4 Pro from an already very tight performance level to an almost flawless one. The surprise here is the disparity between Pro and X. Yes, the Microsoft system is clearly pushing more pixels, but Modern Warfare's image quality doesn't scale in a linear fasion with pixel-count and I would have preferred more consistent performance at the expense of some resolution - something that will hopefully come to pass as the game evolves. And I do think a closer match in performance across systems is preferable - especially bearing in mind the cross-play nature of the game, something we'll be taking a closer look at in the next few days.