AMD announces Radeon 7 graphics card with 16GB VRAM at CES 2019
Finally, Nvidia has competition at the high end.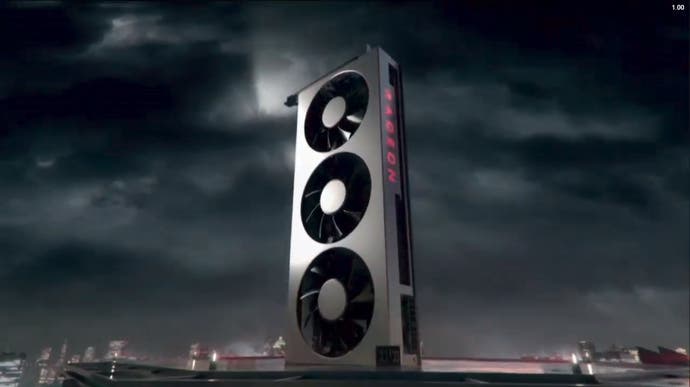 AMD has announced its second-generation Vega graphics card, the Radeon 7. This is the first 7nm graphics card on the market, and the long-awaited answer to Nvidia's high-end 10-series and 20-series cards.
Compared to AMD's previous top card, the Vega 64, the Radeon 7 should offer between 25 to 40 per cent higher frame-rates at 4K resolution and max settings. Generally, AMD is promising that the Radeon 7 will offer slightly better frame-rates than the RTX 2080 in DirectX 11 and DirectX 12 titles, and significantly higher performance for games that support Vulkan.
Radeon 7 graphics cards should also incorporate a staggering amount of memory - the model shown on stage includes 16GB of HBM2 memory with 1TB per second of memory bandwidth. In comparison, the RTX 2080 sports just 8GB of GDDR6 memory and bandwidth of 448GB/s, while Nvidia's top-end RTX 2080 Ti moves up to 11GB with bandwidth of 616GB/s.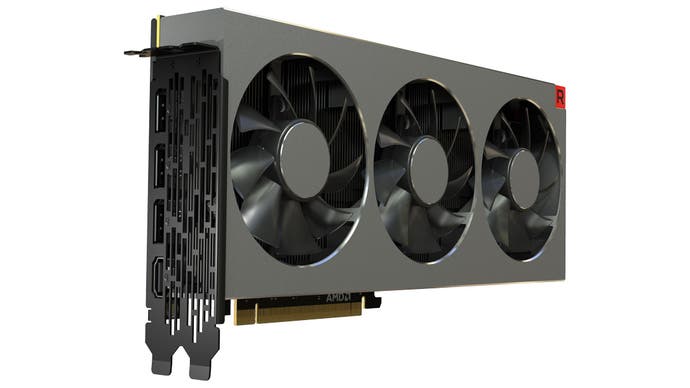 Despite the substantial increase in performance over last-generation Vega cards, AMD promises power usage remains in the same ballpark - a good thing, given that Nvidia has long enjoyed an advantage against AMD in power efficiency and thermals. It looks like the new card's 7nm process may have allowed AMD to reap some efficiency rewards. It's also helped by a triple-fan design, and what looks to be a substantial chassis with two eight-pin PCIe power connectors.
Content creation is also a focus for the new graphics card, with AMD's slides showing at least 25 per cent performance lifts in programs like Blender, DaVinci Resolve and Adobe Premiere.
| | GPU cores | Boost clock | TFLOPS | Memory | Memory Bandwidth |
| --- | --- | --- | --- | --- | --- |
| Radeon 7 | 3840 | 1800MHz | 13.8 | 16GB | 1000GB/s |
| Vega 64 | 4096 | 1546MHz | 12.7 | 8GB | 484GB/s |
| RTX 2080 FE | 2944 | 1800MHz | 10.6 | 8GB | 448GB/s |
The Radeon 7 will go on sale on February 7th for $700 in the United States; worldwide pricing hasn't yet been confirmed. Each card will come with Devil May Cry 5, Resident Evil 2 and The Division 2.
Stay tuned for our Radeon 7 review in the weeks ahead, including our usual assortment of in-depth game benchmarks.