Sony is working with AMD's Ryzen CPU tech - and PS5 is the most likely target
PlayStation programmer improving Ryzen support on a key developer tool.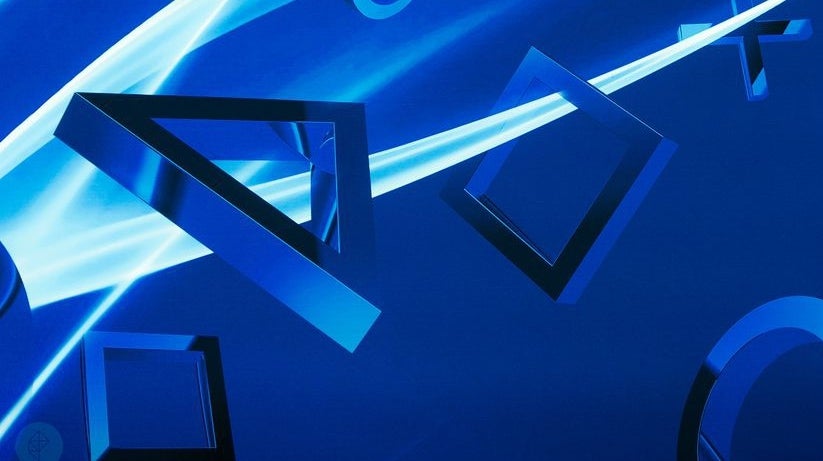 A principal programmer at Sony associated with the firm's Advanced Technology Group is working with AMD's Ryzen technology, improving the Zen core's micro-architecture support within the LLVM compiler stack - a key component of a tool used in the PlayStation 4 development environment. Of course, there is no PS4 product using the Ryzen processor, leading to speculation that this is related to a prospective next-gen PlayStation 5 console currently in development.
The evidence - unearthed by Linux-specialist site Phoronix - shows the highly experienced Sony programmer making a number of commits to the LLVM github over the last few weeks, all of them related to the "znver1" architecture, the codename for AMD's first generation Ryzen processors. On top of that, information on LinkedIn confirms the staffer's involvement in compiler development for PlayStation hardware. Game credits in Media Molecule's Tearaway and Evolution Studios' DriveClub confirm that the developer is also a part of Sony's Advanced Technology Group, which serves a number of roles in the Sony organisation.
Taken at face value, the fact that the platform holder is improving a key part of the developer toolchain for a new processor line that none of its products currently support is compelling evidence that Ryzen will indeed form a key component of a new console. It is certainly the most logical choice for a new CPU architecture for both Sony and Microsoft as pre-production work on next-gen hardware continues behind the scenes.
What's curious is that Sony's work is with the first generation version of the Ryzen core, while a 2019/2020 release date for a new console would fit in with the timeframe of AMD's second-gen iteration of the technology. However, the choice of technologies available to console manufacturers is based on what's available in a set time-frame and where the system architects want to spend time and effort in terms of bespoke customisations. And while the next-gen revision of Ryzen is likely to be available when new console hardware arrives, AMD's initial focus is on desktop and server versions of the technology - not the more integrated designs that end up in the APU products, which in the case of the Ryzen 3 2200G and Ryzen 5 2400G arrived almost a year after the initial Ryzen parts.
But is AMD really the best fit as Sony's technology partner for a new machines? While system architect Mark Cerny told us that Sony favours the traditional console generation model - opening the door to a clean break for a new machine with a dramatically different hardware make-up - the ability to combine Ryzen x86 CPU architecture and Radeon graphics into a single chip (and to license both key components from a single vendor) has great advantages in terms of economy, ease of development and cross-platform compatibility. With that in mind, it's no surprise that AMD is now the partner of choice for both Sony and Microsoft.
Is this our first confirmation of a crucial element of the PlayStation 5 spec? After all, the idea of Sony staff working on a compiler and improving hardware support for a technology it doesn't use in any of its current machines is indicative. However, although less likely, there may be other explanations. We checked in with R&D sources familiar with PlayStation development and the role of the Advanced Technology Group, and discovered that the team can work on various projects unrelated to hardware design. For example, they can work closely with game developers, or even with other companies associated with Sony but not necessarily working on PlayStation products. The news adds further weight to the assumption that PS5 will continue to use AMD technology, but isn't quite a smoking gun that confirms the spec.
At this stage, we're still very much in speculation territory - and indeed, Sony responded to this story to reconfirm that it doesn't comment on rumour and speculation. However, if you want to see our best guesses on the make-up of a next-gen console based on the building blocks that we know are available to the platform holder, check out our In Theory piece on when Sony could conceivably deliver a PlayStation 5 console capable of delivering a true generational leap.
Will you support the Digital Foundry team?
Digital Foundry specialises in technical analysis of gaming hardware and software, using state-of-the-art capture systems and bespoke software to show you how well games and hardware run, visualising precisely what they're capable of. In order to show you what 4K gaming actually looks like we needed to build our own platform to supply high quality 4K video for offline viewing. So we did.
Our videos are multi-gigabyte files and we've chosen a high quality provider to ensure fast downloads. However, that bandwidth isn't free and so we charge a small monthly subscription fee of £4.50. We think it's a small price to pay for unlimited access to top-tier quality encodes of our content. Thank you.
Support Digital Foundry