Devolver's hosting another (almost inevitably unhinged) E3 press conference this year
Check a look!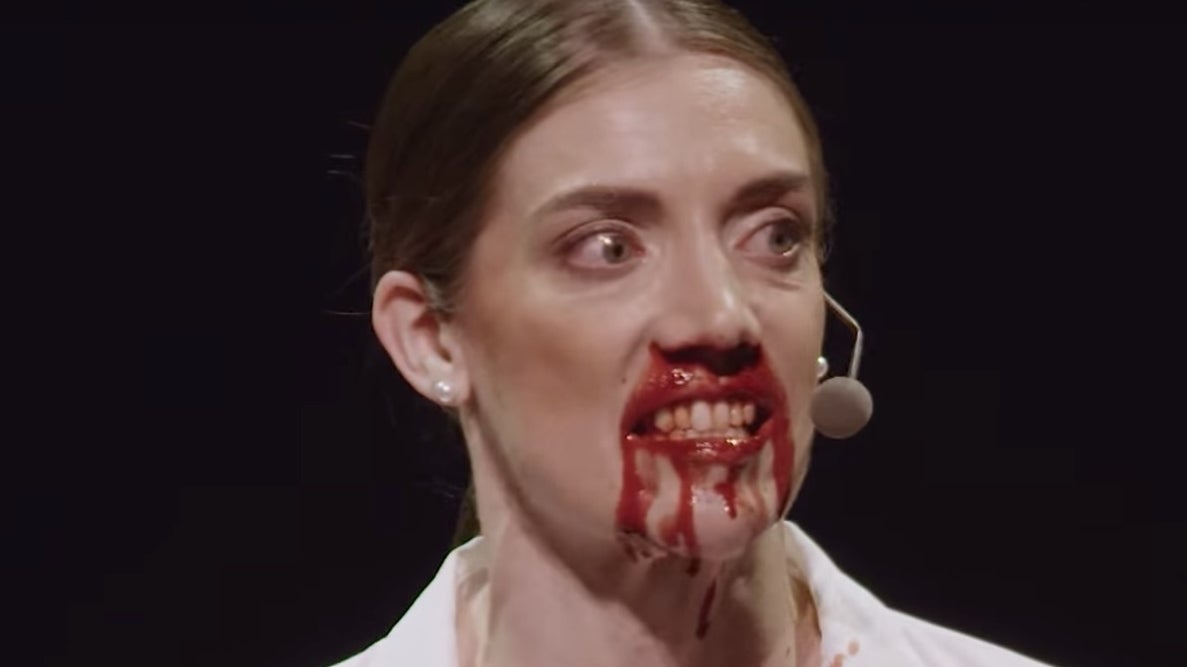 Indie publisher Devolver Digital has confirmed that its E3 press conference will return - along with, presumably, its bionically rejuvenated and formerly deceased CEO Nina Struthers - on Sunday, 9th June, 2019. Check a look!
Devolver's inaugural E3 press conference was a bit of an unexpected show highlight back in 2017, introducing the world to its no-nonsense top exec, and such boundary pushing industry innovations as Devolver Digital Screen Pay (complete with unintended dismemberment) and Devolver Digital Earliest Access. Its follow-up at last year's E3 was never going to have quite the same impact without the original's element of surprise, but it was nice to see Struthers feeling better after her head exploded live on stage first time around.
It seems likely that Devolver's 2019 E3 press conference will offer up a similar mix of increasingly disturbing lunacy and cutting edge business innovations (with the odd actual game announcement thrown in for good measure), but we'll know for sure when the whole thing gets underway via Twitch at 7pm PT on Sunday, 9th June. That, night owls, equates to 3am on Monday, 10th June in the UK. Or just watch the recording when you wake up the next day.
In the meantime, why not catch up with the saga of Nina "Future's Future's Future Future" Struthers via Devolver's previous E3 press conferences above?