Devil May Cry 5 confirmed
Out spring 2019.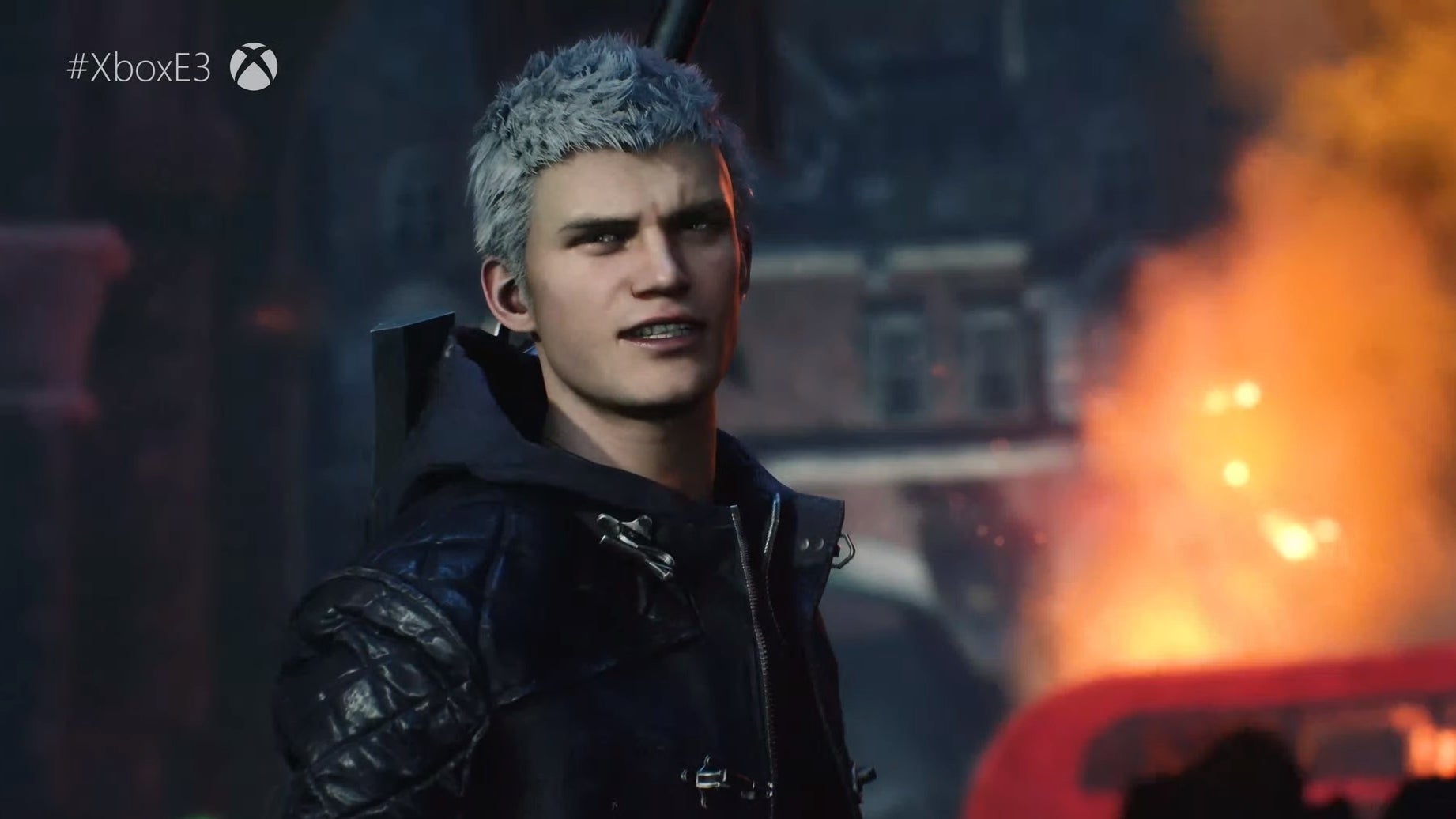 UPDATE: As you probably already figured out, it was in fact Nero heading up the new Devil May Cry, with Dante himself making an appearance in his more traditional form towards the end of the trailer. Sorry for the mix-up!
ORIGINAL STORY: Devil May Cry 5 is due out spring 2019.
The game was revealed during Microsoft's E3 2018 media briefing with a video that shows off series star Dante with - yes - white hair, although he's had a haircut. He also has a robot arm.
The game looks like an action game in the traditional Devil May Cry style, with lots of shooting handguns and slicing and dicing with swords.