Deus Ex meets Die Hard in Consortium: The Tower, currently doing the business on Fig
Sci-fi sequel raises over $170k in a day.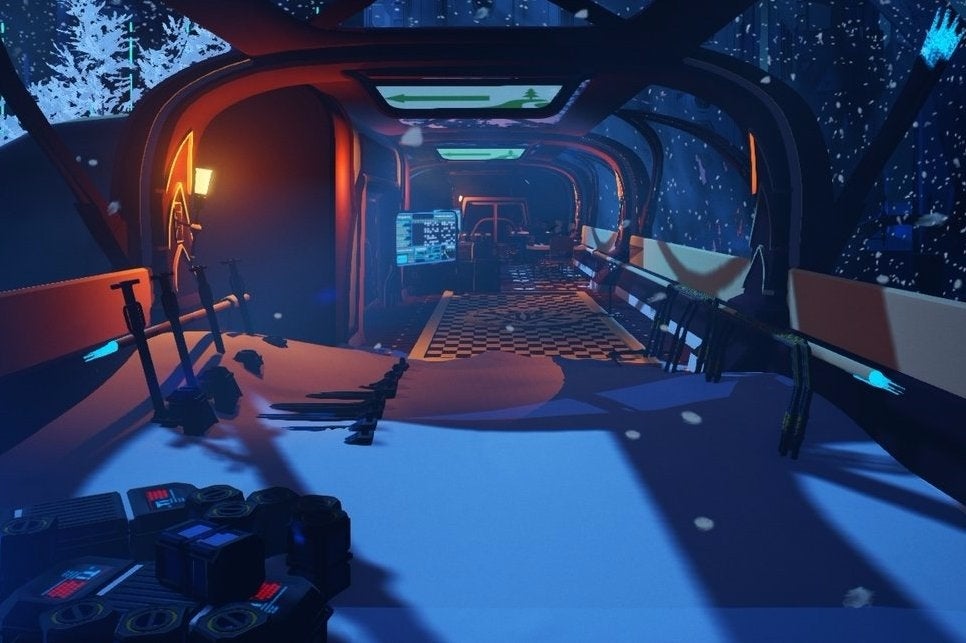 The little known sci-fi first-person stealth adventure Consortium looks to be getting a sequel as the crowdfunding campaign for a follow-up has already breezed past the halfway point of its $300k Fig goal in only a day.
If you're like me, you probably hadn't heard of Consortium. Launched in 2014, it was a smallish Deus Ex-like sci-fi stealth adventure. Its critical reception seemed mixed, but it definitely had its followers based on the success this sequel has already had on Fig.
Developer Interdimensional Games has boasted that BioWare founder Dr. Greg Zeschuk is one of the investors behind the project, and big spenders on Fig can receive the same residuals should they invest as much as the legendary game developer.
"The passion of the Consortium: The Tower team is incredible. I have great faith in them delivering an amazing, multilayered tour de force. It is a game that needs to be made," Zeschuk said of the impending sequel.
So what is Consortium: The Tower, you ask? The developer described it as "the Deus Ex video game combined with the film Die Hard" as it takes the genre from the former and applies it to a single skyscraper setting more in line with the latter. It will also follow a hostage/terrorist plot. Sadly, there's no Bruce Willis yucking it up as a staunchly New York cop out of water.
Another difference between it and Die Hard is that Consortium: The Tower will allow you to talk your way through the entire adventure.
"While rather difficult, you will be able to play through the entire experience without raising your weapon," the developer boasted on its Fig page. "Trick, bribe, scare, hire, or simply convince potential combatants to disarm, all while developing relationships with your crew, other Consortium officers, the London Police, and any other characters you meet throughout the experience."
You'll also be more mobile that McLain with the ability to jump high, glide, breathe underwater, and fall from great heights undamaged.
Interdimensional Games has promised a pretty ambitious scope for Consortium: The Tower. The developer estimated that the first game would take five-to-seven hours to play through, but that you'd only see roughly 60-70 per cent of the content in a single go-round. The sequel promises to be roughly twice as large with less missable content to make up for its bigger scale.
Players can reserve a copy of Consortium: The Tower for $20. It's slated to arrive on PC, Mac, PS4 and Xbox One in Q1 2018. As of writing this, it's raised $171,583 towards its $300k goal with a deadline of 11th May.