Destiny 2: Curse of Osiris DLC details leaked by Xbox Store
Mercury's rising.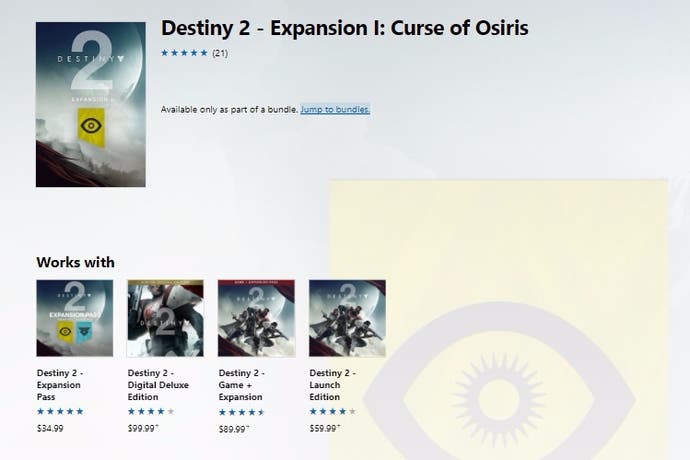 Bungie has yet to officially announce Destiny 2's first DLC, but details of it are already visible on Microsoft's Xbox Store.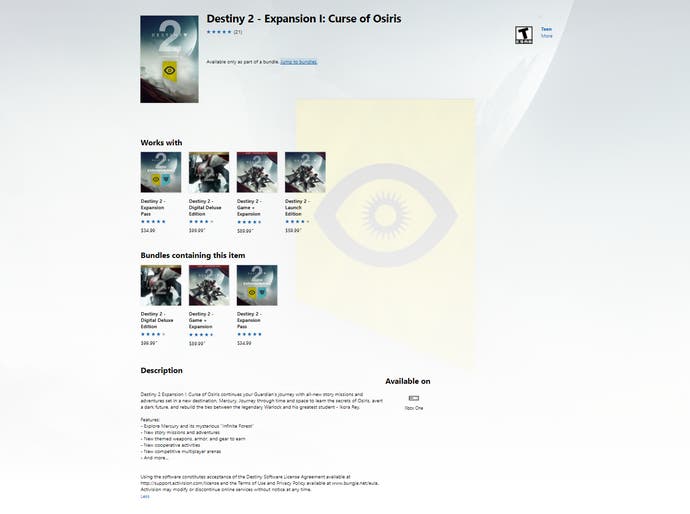 Destiny 2 - Expansion 1: Curse of Osiris will include new story missions and adventures set on the sun-soaked planet of Mercury - specifically, its "Infinite Forest" region.
There will of course be new armour and weapons, new multiplayer maps and "new co-operative activities" which likely means Strikes.
No mention is made of a new raid.
After years of teasing his existance in the original Destiny, it sounds like this DLC will finally introduce the legendary Osiris, who once upon a time taught Vanguard Warlock leader Ikora Rey.
Mercury was only available to visit in Destiny 1 via a couple of multiplayer maps, and via the Trials of Osiris challenge's elite Lighthouse social space (which was very hard to get into, but which I managed just before it disappeared for good).
A previous Kotaku report on the DLC stated that it would include a new patrol zone and the Lighthouse as its new social space, while its story would revolve around saving Osiris from the Vex. And a recent Wired Q&A video, Destiny 2 director Luke Smith suggested the Vex's ongoing machinations - while not directly related to the game's main Red War campaign - were indeed part of the game's future.
We've long know the DLC would involve Osiris somehow - since an image for the game's expansion pass first revealed Osiris' symbol as the logo for DLC #1. Destiny 2's second DLC features the symbol of the Warmind planetary defense network, and its rogue Earth AI Rasputin.