Delightful side-scrolling roguelike GoNNER is out now on Switch
And 70 per cent off on Steam.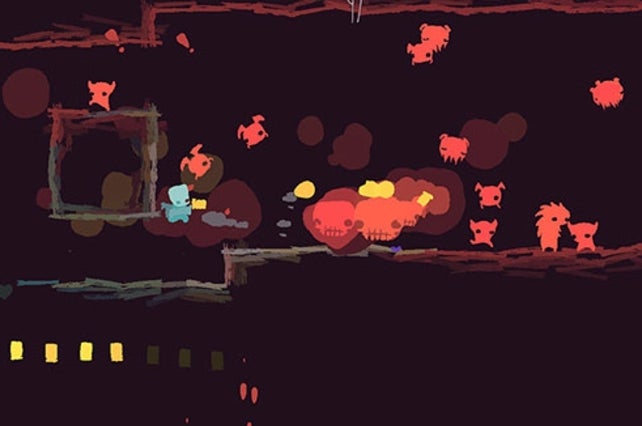 Last October I praised the Swedish side-scrolling shooter roguelike GoNNER and now it's available on Switch.
This seems like the perfect platform for this swift adventure about jumping and shooting. Like the procedurally-generated platformer Downwell before it, GoNNER's brief campaign can be blazed through in a scant 15 minutes or so if you're good. Chances are, however, that you won't be and will find yourself starting over every few minutes.
GoNNER tasks players with bounding through the netherworld to help Death in exchange for the life of your friend, a giant beached "spacewhale" named Sally. Players simply pick a gun, accessory, and head (yes, head) and go off reaping souls in this spooky Necropolis.
Developer Mattias "Dittomat" Dittrich noted in a Reddit AMA a few hours back that the Switch version of GoNNER has some new enemies and that these will be added to the Steam version later. "These new enemies won't appear unless you're playing really really well," he said. "It's also got some fine-tuning on the combo system, some visual effects and sound effects!"
"That version will eventually come up on Steam as well, but I want to let it sit on the Switch for a while first!"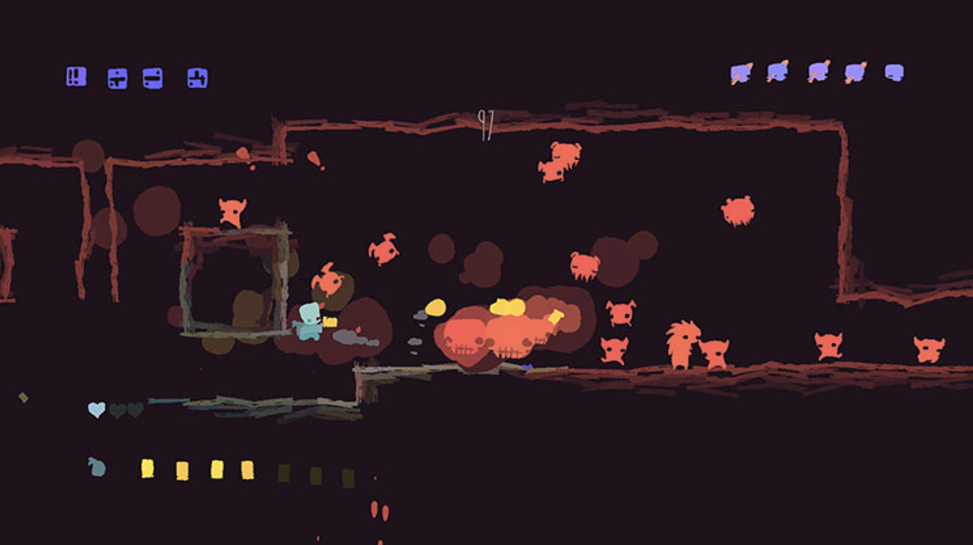 That said, Ditto isn't planning on adding anything substantial to GoNNER. "There's some small patches and updates planned. No content though," the developer stated.
He further clarified that "adding more stuff to it wouldn't necessarily make it better in my opinion!"
I noted in my launch impressions that GoNNER is "absolutely delightful in short bursts and I'd be lying if I said I didn't enjoy nearly every moment of it." My only complaint was that it seemingly didn't have quite the depth of something like Spelunky or Nuclear Throne, but how many games do? For £8.99 / $9.99 the price is right for some score-attack action with online leaderboards offering a secondary challenge beyond simply reaching the end. Plus the developer has added small bits of content to the game following its initial launch on Steam.
And if £8.99 / $9.99 is a little steep for your blood, GoNNER is currently 70 per cent off during the Steam Summer Sale. Through 5th July you'll be able to pick it up for a mere £2.09 / $2.99. If you have the means, I'd recommend giving it a go this way and snagging the portable version if you dig it.