Dean Hall reveals his new game Stationeers at EGX Rezzed
"We don't know how it's going to do."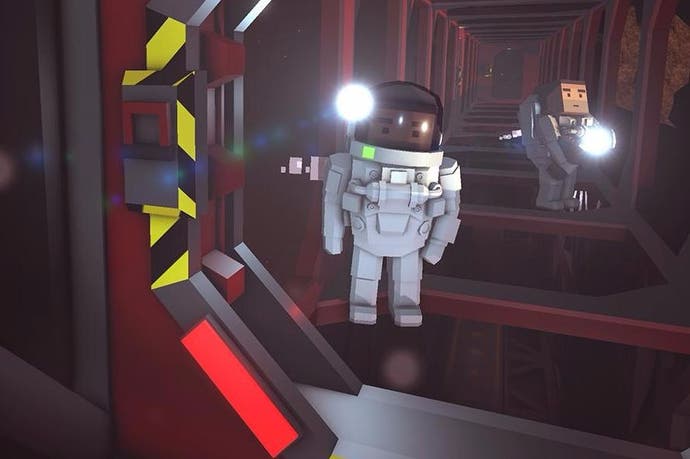 The new game Dean Hall has flown to London to reveal at EGX Rezzed is Stationeers. The show doors have just opened and Stationeers is playable. EGX Rezzed runs until Saturday evening.
Here's the Stationeers blurb, as provided by developer RocketWerkz: "Inspired by the beloved Space Station 13, Stationeers puts you in control of the construction and management of a space station either by yourself in single-player, or online with your friends. Complex systems around atmospherics, power generation, medical, agriculture, food, and gravity require your thought and management at all times."
The Stationeers Steam page should be live now. It is launching in Early Access soon (more on that further down) and a price hasn't been revealed.
Note, Stationeers is not the big new multiplayer RocketWerkz game Dean Hall has talked about before. Stationeers has a team of six working on it, whereas RocketWerkz is a studio of 40.
"We don't want people to turn up and think it's a first-person, hardcore shooter, 3000 player game," Dean Hall told me in an interview ahead of the show, "because that's not what it is. It's a hardcore, niche game in an area I've been interested in for a decade. We're working on big, crazy stuff at the studio as well - this is not it. It's still something I'm very passionate about; I have been spending a lot of time on this project.
"We don't know how it's going to do," he added. "We think it's probably going to do at least 20,000 units. It's been in a closed test for [over a month] now. The next evolution of that is getting members of the public to play it and see where the scope goes."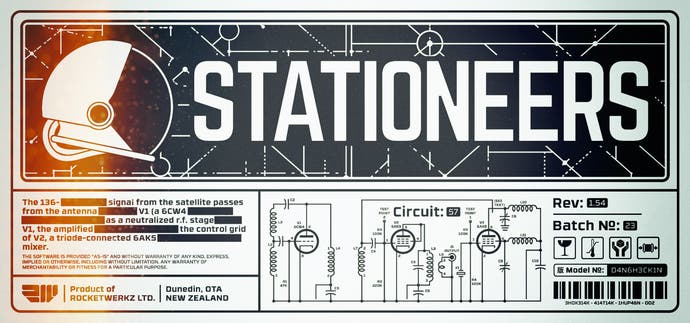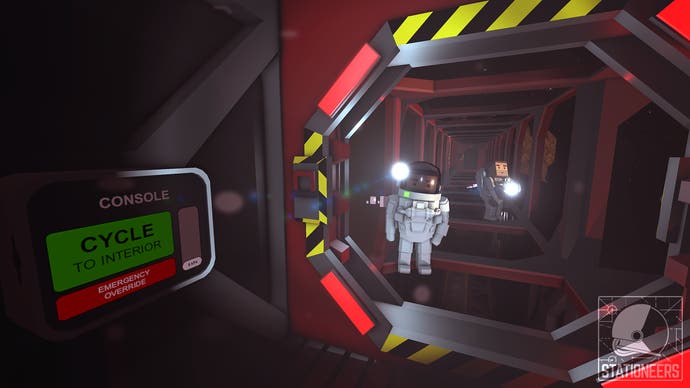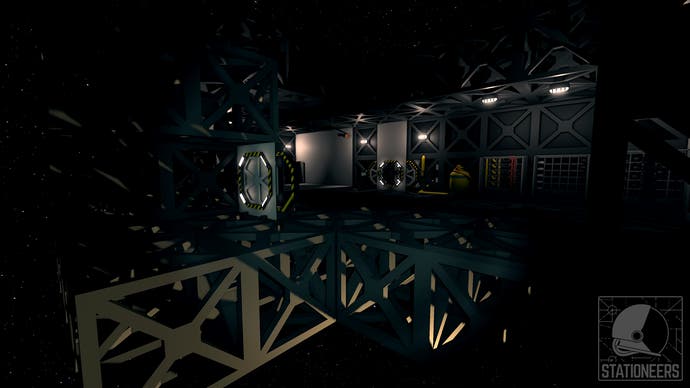 Crucially this is Dean Hall showing and not telling, an approach he learned the hard way developing DayZ. However, Stationeers will also be an Early Access game.
"I seriously thought after DayZ I wouldn't do Early Access again," he said. "But I talked a lot with Tynan Sylvester from RimWorld and Felipe [Falanghe] who made Kerbal Space Program, and I realised [KSP] would be totally different if it was made entirely behind closed doors. And I think a lot of my ideas are terrible, so the community are part of filtering that.
"If you look at the early days of the [DayZ] mod, that's what we want to replicate," he added.
"This project that we're displaying at Rezzed is a good example of 'reveal not announce', so we reveal a game, people play it, we get feedback, we see what kind of community is there and that's how we structure our launch. And after the reveal we move into live development so we can evolve the community with the development before we even make it purchasable. I think that cements the game on 'the real'.
"The most important thing I can do," Hall went on, "is not release s*** stuff and not make the same mistakes again."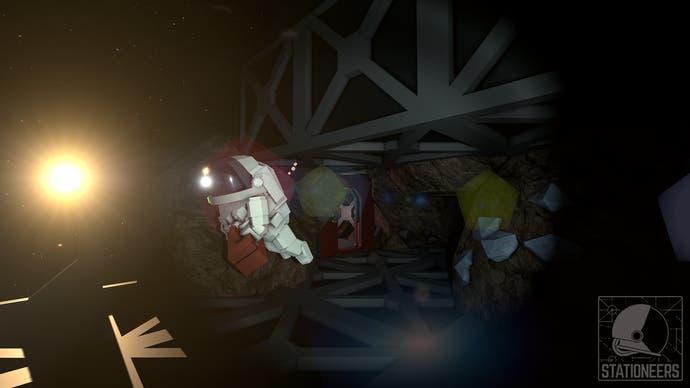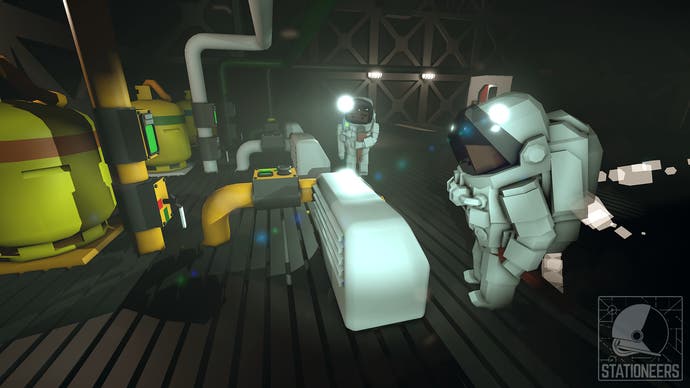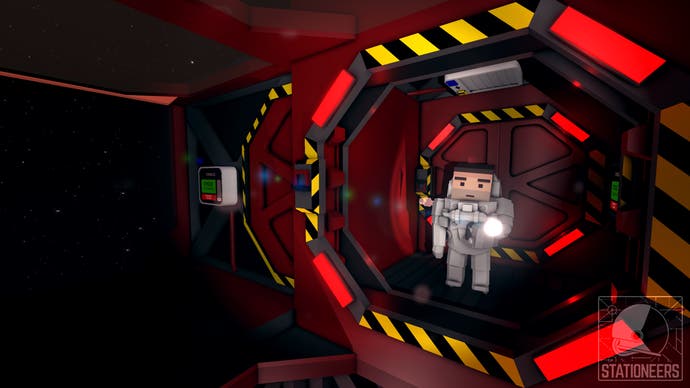 Ion, the big survival space game Hall had been collaboratively working on, was recently revealed as being dead. One of the reasons Hall was cagey labelling it such was because some of the ideas live on in Stationeers - albeit on a much more manageable, less massively-multiplayer, scale.
Space Station 13 is a multiplayer game where groups of people all take on roles and try and keep a space station running. It's free, developed by the community, and has what seems like bottomless depth.