Dave's video game TV show Dara O Briain's Go 8 Bit canned after three series
Mate…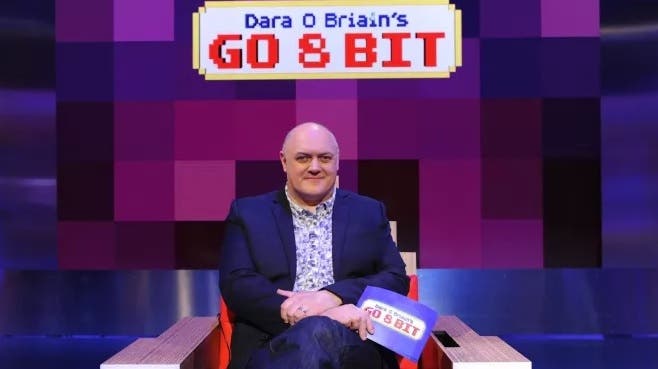 Dave has cancelled video game TV show Dara O Briain's Go 8 Bit after three series.
Confirmation comes from the Dave Twitter account, in response to a viewer who wondered if Go 8 Bit would return.
After three great series of Go8Bit we don't have plans for any more – we're hugely grateful to everyone who watched and enjoyed the show!

— Dave (@davechannel) September 27, 2018
The third series of Go 8 Bit started on 12th February 2018 and ran for 10 episodes over 10 weeks, ending in April.
It starred presenter and comedian Dara O Briain, who hosted a selection of celebrities as they battled through five rounds of video game-based challenges.
Celebs included chat show host Jonathan Ross; former model Jodie Kidd; ex-footballer David James and Sonia Fowler from yesteryear's EastEnders - Natalie Cassidy, among many others.
Team captains Steve McNeil and Sam Pamphilon, creators of Go 8 Bit, were also on the show, as was lovely and brilliant gaming expert Ellie Gibson, who once worked here at Eurogamer - before becoming a stand-up comedian and launching the popular Scummy Mummies podcast.
"I'm sad there's no more Go 8 Bit, for both personal and financial reasons," Ellie told me this morning.
"But I'm extremely proud of the three series we did and it was an honour to be on the show. I'm so grateful to have been a part of something that celebrated video games, and hopefully showed they can make for entertaining televisual content. Also I got to meet Kriss Akabusi. And to prove I am better than everyone else in the world at Aladdin on the SNES. So you know, swings and roundabouts."