Danger Zone crashes onto Xbox One this autumn
Boom.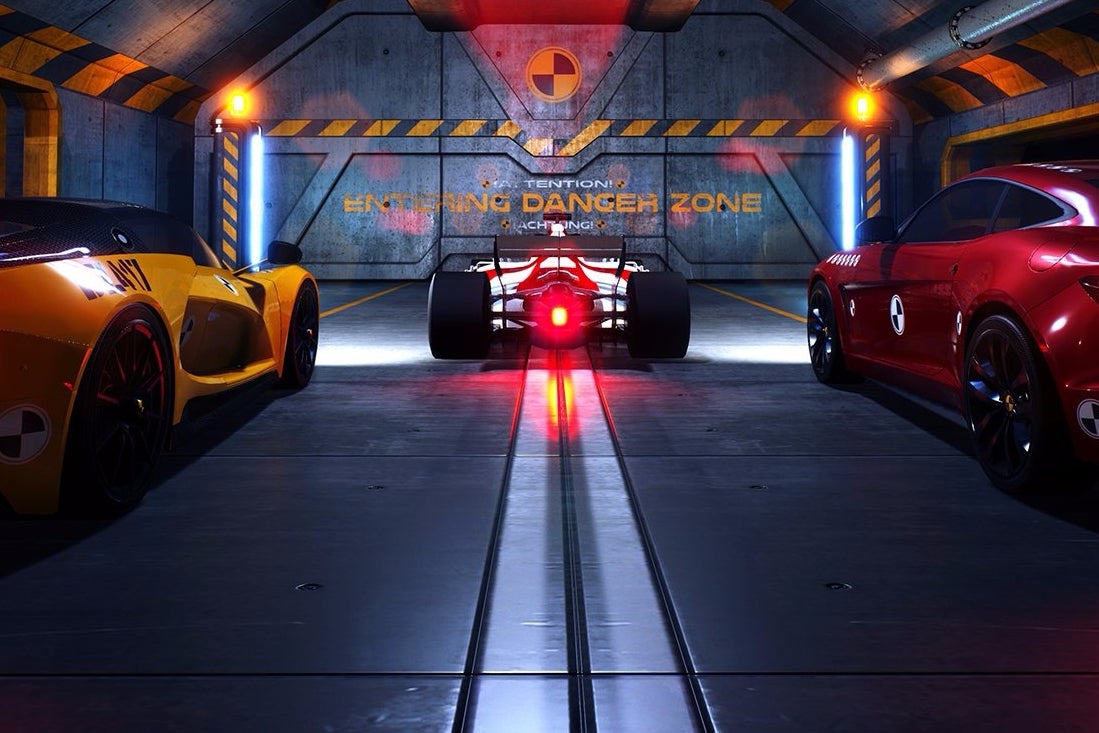 Danger Zone comes out on Xbox One this autumn.
Danger Zone is inspired by Crash Mode from the Burnout series. Indeed its developer, Three Fields Entertainment, was started by the founders of Burnout maker Criterion.
Three Fields Entertainment said Danger Zone, which launched on PC and PlayStation 4 earlier this year, hits Xbox One with 12 new levels, three new cars and on Xbox One X, 4K resolution support.
Christian Donlan reviewed Danger Zone, awarding it a nice shiny recommended badge. "Pared-back and wonderfully focused, this is a welcome blast of Burnout magic," he wrote.