Cute iOS app Childhood's End back online after Pedobear mix-up
Apple worried it "might be a recruiting tool for paedophiles".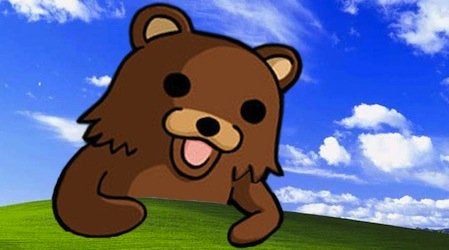 A confused iOS developer has been forced to make changes to his family friendly tower defense game Childhood's End after Apple became concerned that it might in fact be a clandestine recruiting tool for paedophiles.
Pixel Brain's finished game made it through the submission process last month, but after about a week the developer submitted a bug fix, which is when things took a turn for the weird.
A few days later, Apple emailed the developer to explain the game "needed additional time for review", and then followed up with a phone call.
The problem? It deemed that one of the enemies in the game bore an uncanny resemblance to a certain popular internet meme.
"The Apple rep at first asked me what the purpose of the app was supposed to be," Pixel Brain's Steve Hunn told Eurogamer in an email. "I didn't understand what she was getting at and said something along the lines of 'its just a game - I want people to play it'.
"She then asked me if I knew about Pedobear. I quickly put two and two together but played dumb so I could hear her explain it to me. She basically said that the combination of the game's (original) icon and one of the submitted screenshots plus the title 'Childhood's End' made someone along the review chain think that the game might be a recruiting tool for paedophiles(!)."
Hunn duly changed the icon, tweaked the offending character design and the game is now back in the App Store.
Here's the official description blurb for the 69p game, followed by a few screens showing off the offending teddies:
"Join Big Phil now and help him navigate his adolescence as he fights off the evil teddy bears of his childhood! Your tactical skills and a little bit of luck, is all Big Phil needs to see him through his teenage years!"