Cult classic detective horror Deadly Premonition is getting a sequel on Switch next year
And the first one's out today.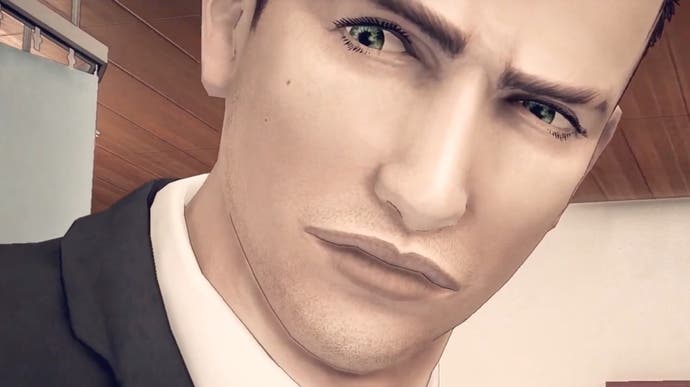 Well, I didn't see this one coming! Hidetaka "Swery" Suehiro's cult classic detective horror Deadly Premonition is getting a sequel, and it's heading to Switch next year.
Deadly Premonition 2: A Blessing in Disguise, as the sequel is known, unfolds in Boston, 2019, and follows the adventures of FBI agent Aaliyah Davis as she investigates an old serial killer case - and inadvertently "opens a door into the unknown".
That's not quite the end of it, however; it seems that Deadly Premonition will juggle two separate stories, the other unfolding 14 years earlier in New Orleans where FBI agent Francis York Morgan - the first game's unforgettable protagonist - attempts to solve a case of his own. Both stories, says Nintendo, will take Aaliyah and Yorke "on a winding path". But what lies at the end, it asks, "Will it be truth or madness?".
As yet, it's unclear whether Hidetaka Suehiro is involved in the sequel, which may be a dealbreaker given how much of the first game's success is down to his unique sensibilities. (UPDATE: Swery has now confirmed via Twitter that, yes, he's onboard as director and writer for Deadly Premonition 2, which is wonderful news).
Prior to Deadly Premonition 2's launch next year, the Switch will also be receive a port of the 2010 original - a notoriously wonky open-world adventure that riffs heavily on (or, if you prefer, steals liberally from) David Lynch's seminal Twin Peaks series.
It's undoubtedly rough around the edges, but, in typical fashion, Swery manages to impose his own idiosyncratic vision on Deadly Premonition's small-town murder mystery. The result is a game that's packed with intriguing touches and wonderfully memorable characters, and it all comes together to create an experience that's daft, audacious and, yes, genuinely moving.
Deadly Premonition Origins, a version of the first game for Switch, will launch later today.