Cthulu Saves the World on iOS, Android
Plus permananent price drop on Xbox Live.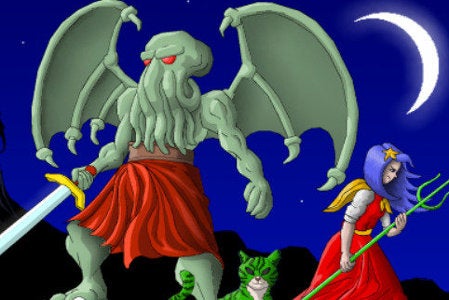 Indie role-playing romp Cthulhu Saves the World will release on iPhone, iPad, Android and Mac, developer Zeboyd Games has announced.
The new versions launch early this year. Exact details will be announced in the coming weeks.
The announcement comes one year on from the enjoyable JRPG pastiche's original release on Xbox Live Indie Games.
And to celebrate, Zeboyd has permanently lowered the price of the XBLIG version. It now costs the pocket money-friendly price of 80 Microsoft Points (about 68p), rather than the Lovecraftian 240.
The Steam version, launched last July, had sold over 100,000 copies by November, while the XBLIG incarnation had notched up 55,000 copies.
"It's simply a really clever, hugely enjoyable game, and it's as much honest tribute as cheeky spoof," Dan Whitehead wrote in Eurogamer's 8/10 Cthulhu Saves the World review. "More fun than a lot of 1200 Point Arcade games."