Crytek's Back to Dinosaur Island VR game is on Steam
And it's free.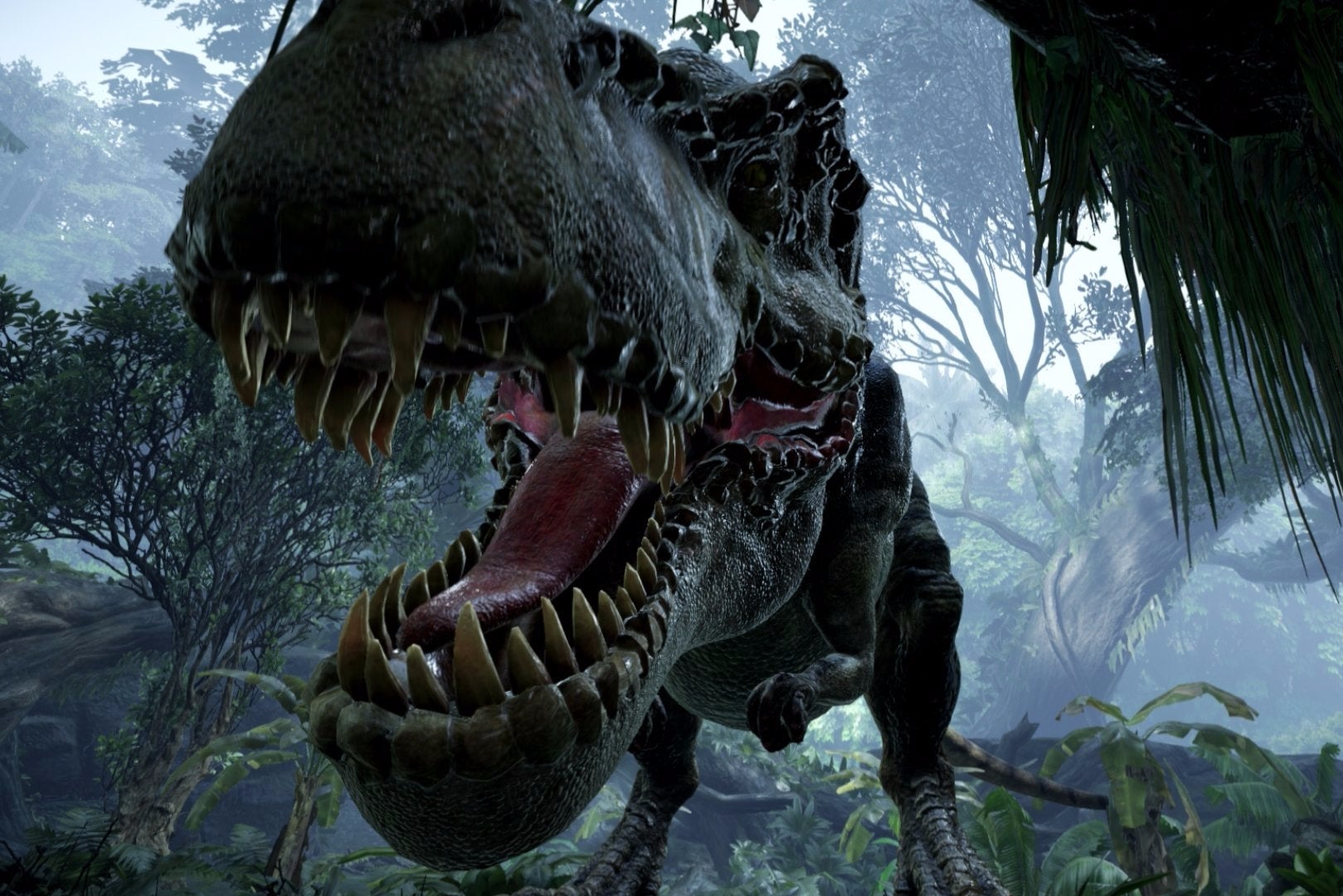 Crytek's virtual reality game Dinosaur Island is on Steam now - and it's a free download.
The Oculus Rift tech demo begins with you as a baby dinosaur in a nest. You're then free to explore the jungle environment, interact with eggs and a dragonfly, before meeting a huge dinosaur. The video, below, gives you an idea of what it's about.
Be warned: the system requirements are pretty steep:
Minimum:
OS: Windows 7, 8 or 10 (64bit)
Processor: Intel Core i7-2600K CPU @3.40GHz
Memory: 16 GB RAM
Graphics: NVIDIA GTX 980 or AMD Radeon R9 290
DirectX: Version 11
Hard Drive: 2 GB available space
You also need an Oculus Rift DK2 to run it.
Crytek said the system requirements are such because, as a virtual reality game, Back to Dinosaur Island requires a high frame-rate to guarantee a comfortable experience (Crytek's aiming for 75 frames-per-second rendered twice for an "optimal experience"). If you run it on weaker hardware, you'll have lower frame-rates, and thus a poorer experience.