Controversy over Bluetooth ZX Spectrum keyboard
Elite Systems accused of not paying devs.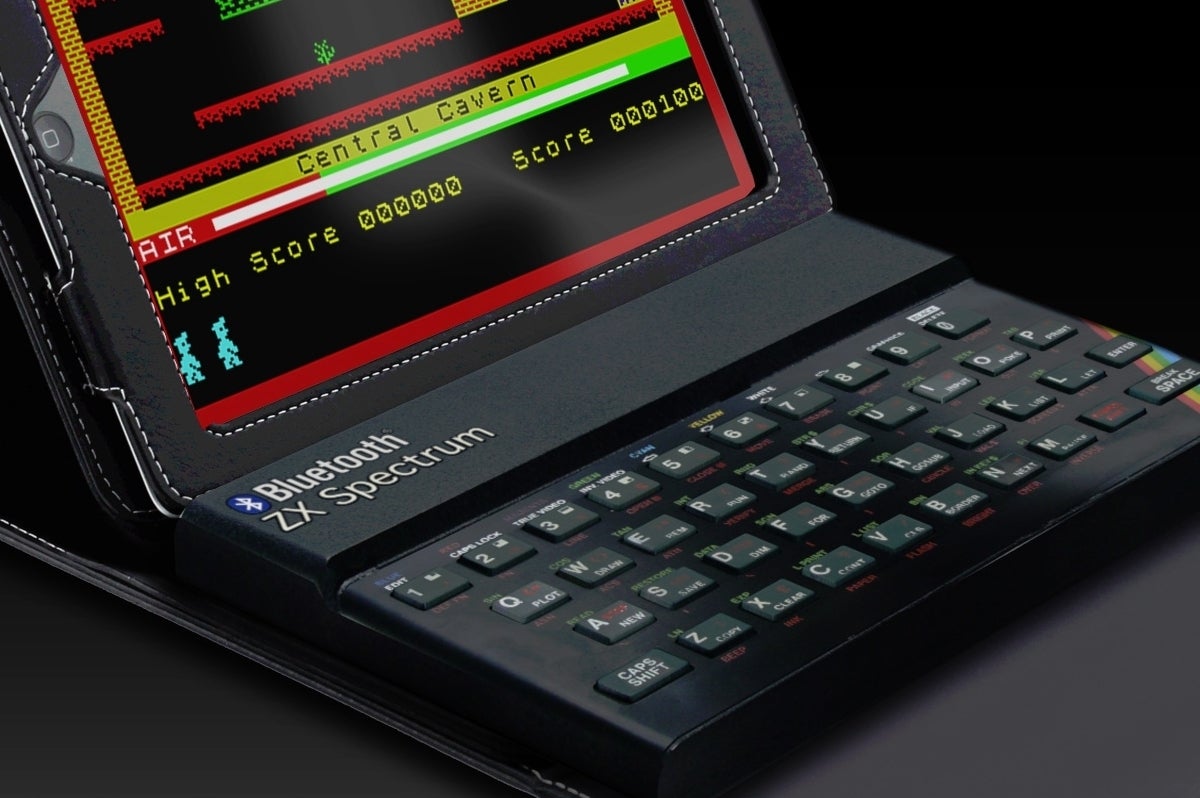 Retro game lovers felt a strong pull towards a Bluetooth ZX Spectrum replica keyboard on Kickstarter, successfully funding it to tune of more than £60,000.
But now the campaign is marred in controversy and those backers left with a sour taste in their mouths.
Maker Elite Systems stands accused of not honouring deals with Spectrum game developers and not paying to use their games. This dates back to 2010, to the first of Elite's iOS ZX Spectrum apps, when old Spectrum games were sold as part of the Elite Collection app and as standalone games.
But the people who originally made those games never received a penny, reported GamesIndustry International, after seeing correspondences between developers and Elite, interviewing developers and consulting a solicitor.
More than a dozen of those developers took to the Bluetooth ZX Spectrum Kickstarter page to sound the alarm. "We ask you to not purchase any Elite product that either includes any of our games or supports IAPs of them," they collectively stated.
Elite Systems eventually responded.
"The public statements are far too wide wide-ranging to be addressed in this single response," wrote company director Steve Wilcox. "However I acknowledge that I, as a director, have failed in my duty to ensure that some of the reports and some of the payments - due to the ZX Spectrum game developers, with whom Elite has contractual relationships - were made in accordance with the agreed terms.
"I am working toward that unacceptable position being remedied within the next 28 days, sooner if possible."
The Elite Collection app has been pulled by Elite Systems while the matter is dealt with, but developers are not content and see this as a copyright infringement matter - and a solicitor contacted by GamesIndustry beefed up their claims.
Several of the unpaid game developers intend to pursue a combined case against Elite Systems with Apple and Kickstarter.
The Bluetooth ZX Spectrum keyboard, meanwhile, is due out in September.